Email May 3, 2018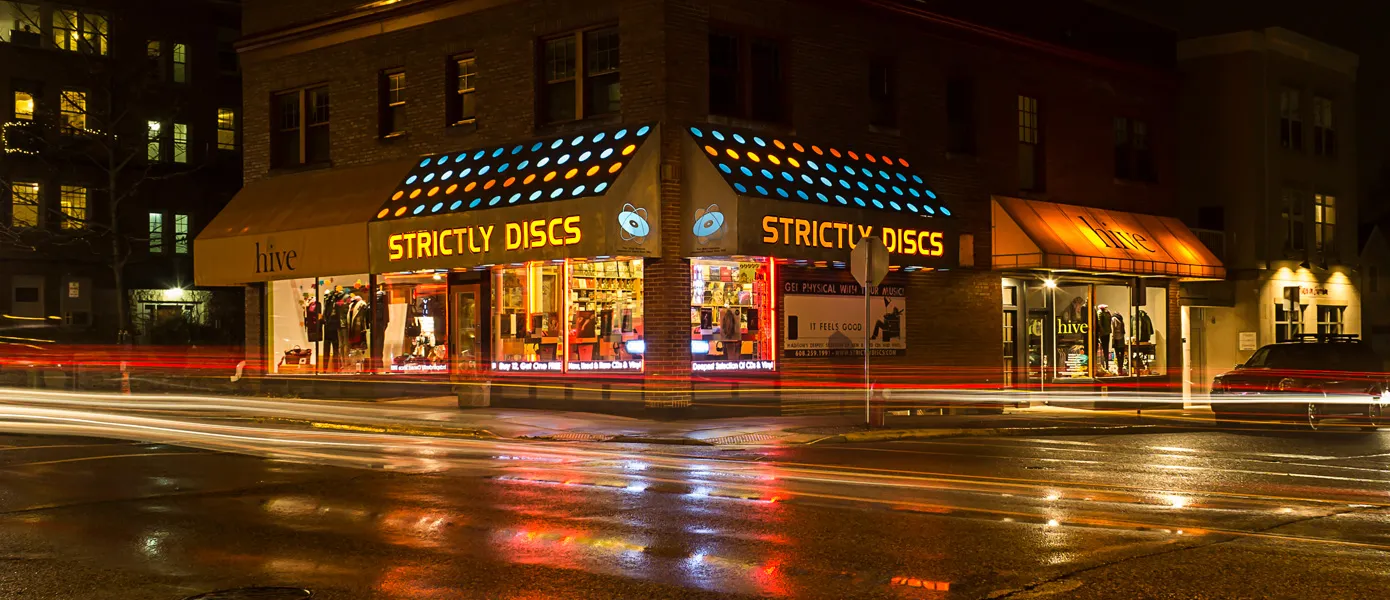 MAY 3, 2018:
NEW THIS WEEK AT THE SHOP:
Two of the American pop scene's fastest rising talents have highly anticipated new albums this week. Leon Bridges finally follows up his breakout smash 'Coming Home', and Lake Street Dive, led by incredible vocalist Rachael Price, bring us 'Free Yourself Up'. Everyone who picks up Lake Street Dive this weekend, will be entered to win a VERY limited autographed test pressing!
Danish badboys Iceage deliver another potent art-rock pill via Matador. 'Beyondless' finds the crew mining Dirty-era SY and Your Funeral My Trial era Bad Seeds vibes. Unpredictable weirdos Black Moth Super Rainbow bring us 'Panic Blooms', their first album since 2012, a delicious slab of neon-tinted psychedelice synthpop.
Couple big ones from the wide world of American Americana: we welcome new albums from both Shakey Graves and Trampled By Turtles. We've also got new records from Belly (yes! that Belly!), Eleanor Friedberger (yes! from Fiery Furnaces!), the Middle Kids, Matt and Kim, Frank Turner, Damien Jurado, and Horse Feathers.
Reissues! Some titanic classics return to vinyl this week. Jimmy Cliff's roots reggae classic 'The Harder They Come', Liz Phair's groundbreaking debut 'Exile in Guyville', Nas' resolute oughties album 'I Am...', and two clutch LPs from Spacemen 3, 'Recurring' and 'Playing With Fire'.
West coast ambient folk conjuror Grouper continues to transcend whatever 'lofi' limitations originally existed on her music, bringing us a brief, potent new album  called 'Grid of Points' that manages to sound both lonely and joyous. We've also got a new record from a new Scottish synth/punk act called Cucina Povera, a very strong album of early-Wire style artpunk from Criminal Code, and an unrelenting album of percussion-oriented ecstatic minimalism from Tigue, plus new records from Cut Worms, Ashley Paul, and Chaines.
Explore, enjoy, and celebrate the early work of global treasure and jazz prophet Hugh Masekela with a wonderfully compiled 3 CD set called '66-76'. The Matsuli Music label continues its efforts in bringing deeply culled classics from African jazz back to vinyl with South African composer Moses Taiwa Molelekwa's 2000 album 'Genes and Spirits', easily one of the most beautiful pieces of music I've heard all year. Molelekwa combines the folksy tempos of Dollar Brand with a more modern strain of samba/reggae/chillout groove for an album like no other. Same goes for DJ Raph, a Kenyan dance producer on a similar new age tip as the Luka Productions LP from last year, and the mindblowing compilation 'I'm Not Here to Hunt Rabbits', collecting everyday guitarists from Botswana who first gained fame via videos of their one of a kind playing style on Youtube.
New jazz CDs this week from Shirley Horn, Joey Alexander, Nik Bartsch, and Eddie Henderson.
Two lovely ambient slash neo-classical slash chamber music LPs in this week from
the Boli Group (of Denmark) and Sarah Davachi (of Canada).
Plenty of far-out electronic new releases this week including a masterful new one from Jon Hopkins, a new mini-album from Xor Gate aka Gerald Donald of Drexciya, an under the radar pressing of an extremely rare Moroder album, and a lovely new one from Kagami, plus great EPs and LPs from Peggy Gou, Roza Terenzi, Jan Jelinek, Glenn Astro, Vakula, Terre Thaemlitz and a brace of reissues of some epic 2016 cerebral house records from Will Long and DJ Sprinkles.
USED VINYL ALERT:
Heading downstairs for this week's Used Vinyl Alert, we have an ample selection of the rare and unusual, mingling freely with the universally acclaimed records just about everyone needs, in all the genres of the rainbow!

We've got some serious heat in the jazz world this week. Lots of must-hears, plus a ton of crucial early Blue Note pressings, including several from artists like John Coltrane, Horace Silver, Bud Powell, Miles Davis, Louis Armstrong, Donald Byrd, Charles Mingus, Chuck McPherson, Lee Morgan, Hank Mobley, Thelonious Monk, Archie Shepp, Dave Brubeck, John Klemmer, Ron Carter, Stanley Turrentine, Duke Pearson, Yusef Lateef, Jimmy Smith, Ornette Coleman, and Idris Muhammad!

Heavy hitters in the classic rock and pop this week, including some very rare Pink Floyds, a near perfect full run from artists like Bob Dylan, Led Zeppelin, and the Who, seldom seen LPs from David Bowie, Syd Barrett, Tom Waits, Jimi Hendrix, and Frank Zappa, plus some must haves from The Beatles, Lennon/Ono/McCartney/Harrison solo, Fleetwood Mac, Van Morrison, Neil Young, Lou Reed, Paul Simon, the Kinks, the Doors, Richard and Linda Thompson, Hawkwind, Shuggie Otis, Wings, Queen, Mott the Hoople, Genesis, Gypsy, Focus, AC/DC, Bo Hansson, Tim Buckley, Budgie, Cheap Trick, Levon Helm, Moby Grape, the Incredible String Band, and Thin Lizzy.

Moving forward in time, we've got all shades of the 80s this week, including big names like U2, the Clash, Ozzy Osbourne, Def Leppard, Elvis Costello, the Ramones, the Talking Heads, and a couple of very rare ones from Slayer and Metallica.

Still in the 80s but in a considerably different time and place, we've got boogie, pop, R&B, funk and early hip hop from names like Full Force, the Deele, Berlin, Thomas Dolby, Kajagoogoo, Lisa Lisa and Cult Jam, George Michael, the Westside Connection, Run DMC, 2 Live Crew, the DOC, Poor Righteous Teachers, Salt N Papa, and a damn-near full catalog run of Prince!!

A strong showing of soul this week, including names known and unknown, like Otis Redding, Wilson Pickett, Irma Thomas, Nina Simone, Lowrell, Shadow, Livin Proof, the Mighty Clouds of Joy, Ann Peebles, and Lou Rawls!

Folk and country come in from names like Woody Guthrie, Pete Seeger, Les Paul, Waylon Jennings, Tony Joe White, Willie Nelson, Johnny Cash, George Strait and Randy Travis, while we see some quality blues pressings from T-Bone Walker, BB King, Howlin Wolf, Little Milton, and Sonny Terry.

We round 'er out this week with a nice spread of affordable classical, children's records, and soundtracks of all stripes, plus some fine Bob Marley, a deep run of the most essential and far-out Arthur Lyman LPs, newer oddball records like Valient Thorr, Sightings, Burning Star Core, and Nobukazu Takemura, plus some career-best LPs from Kraftwerk and Philip Glass!
MONROE STREET CONSTRUCTION UPDATE:
Remember Y2K? The Mayan apocalypse? The Swing revival? It seemed like we might not make it to the other side of those events as they loomed before us, but we're fine. And so, Monroe Street construction has begun, and the disruption it has wracked upon our lives…is not that bad. Really.
We've got helpful directions on our site involving a couple of side streets and gentle re-routing. You can still get here, just consult the map of your choice and give yourself a little extra time.
We'll still be putting out a minimum of 500 incoming used records out every Friday and we'll keep bringing in today's freshest titles. While you're here, make it count and pay a visit at one of our friends in the neighborhood. Even when a bit of dust kicks up, we like it here, and it's gonna look even better when all this pounding is done!
DIRECTIONS FROM REGENT/EAST:
From Regent Street:
Continue on Regent through the Monroe St intersection
Turn Left on SPOONER ST
Turn Right on West Lawn or Keyes
Turn Left on Harrison St.
We are on the corner of Harrison & Monroe Streets (the street level parking lot outside of the Trader Joe's doors is a public City of Madison lot & the side streets all have FREE 2 hour parking.
MONROE STREET IS OPEN FROM THE WEST
SELL US YOUR CDS & LPS:
NEXT MUSIC TRIVIA TUESDAY MAY 8TH:
Our next MUSIC TRIVIA at the High Noon Saloon is Tuesday, May 8th. Registration starts at 5:30 with the first question from Angie and Marty at 6PM. Save the date for June 5th and July 10th!

Ron, Ryan, Angie, Marty, Evan, Matt, Michael, Ben, Will, Ed & Isaac