Email April 26, 2018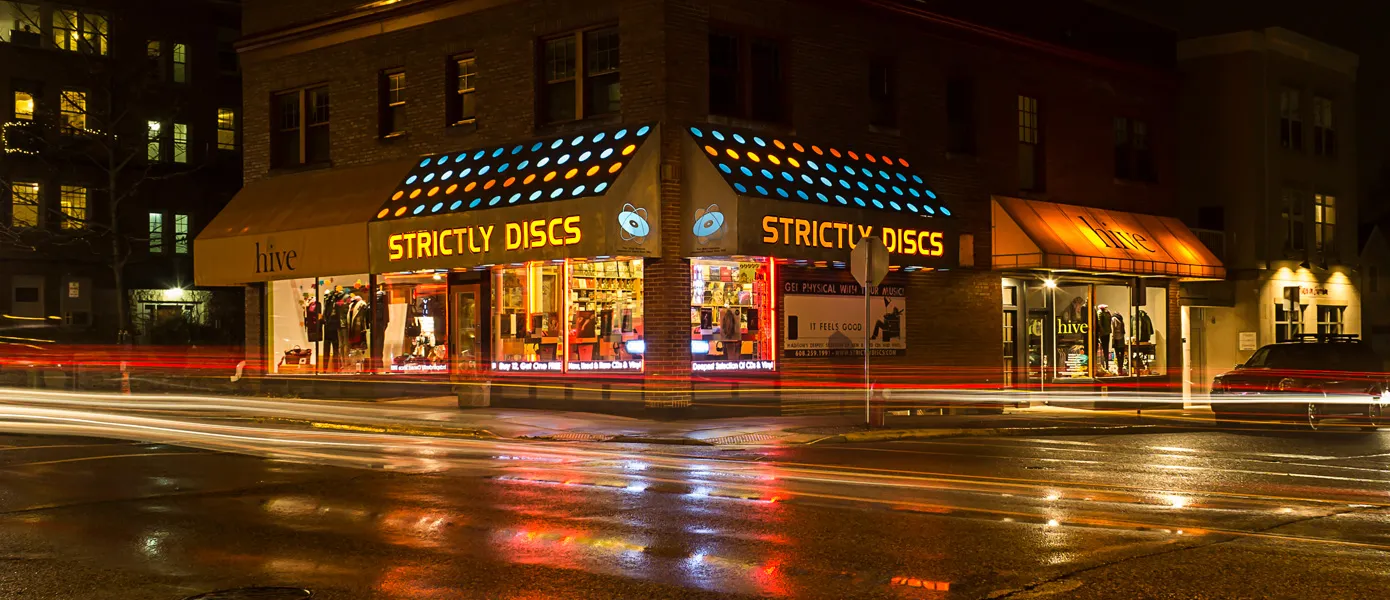 APRIL 26, 2018:
Greetings, music lovers! First off, a hearty THANK YOU to all of you who came out to support us on Record Store Day this past Saturday. It was a real blast, and twelve hours has never gone by so fast! We've made a lot of friends with folks on the other side of the counter and your good cheer and patronage are why we're still going strong after all these years Whether we see you again next year or next week, thanks for making Record Store Day one of those days that never fails to disappoint.
BEACH HOUSE LISTENING EVENT:
Swing by the shop this Friday, April 27th from 6-8PM to hear the new Beach House album "7" two weeks before its release!
We'll be giving away a limited vinyl Loser edition copy of the new album to one lucky attendee! Plus free posters while they last. Have a beer, hang out and get your weekend started with new tunes!
NEW THIS WEEK AT THE SHOP:

 
A couple huge releases came out so quickly last week that we weren't able to get them in by RSD, but we've got plenty of supply now. Stoner rock legends Sleep deliver their first new album in decades with 'The Sciences', available on CD and indie-only green vinyl. You know, green, as in weed. Hip-hop iconoclast J.Cole brings us a trippy new album 'KOD', in the house on CD only for now.

 
Two of our favorite women, musicians, or just people in general have unbelievable new CDs out today. Janelle Monae's 'Dirty Computer' is an epic that features Grimes, Pharrell and Brian Wilson, while Laura Veirs latest 'The Lookout' finds her at the peak of her crystalline songwriting powers.

Two legends of American songcraft who don't seem to care how many decades they are into their career have new albums this week. Willie Nelson's 'Last Man Standing' is his first album of originals in a couple years, while Van Morrison's 'You're Driving Me Crazy' finds his exploring jazz standards with trumpet/organ whiz Joey DeFrancesco.

 
Several long-standing heroes of the indie-ground have new releases this week. Check out fresh albums from Okkervil River, Dr. Dog, Speedy Ortiz, and Twin Shadow, as well as new ones from the Melvins, Ceramic Dog, Forth Wanderers, Rahim al Haj, Kat Edmonson, and Ruby Velle.
Cult-hero everyman and fearless sound manipulator Oneohtrix Point Never has a new album on the way June 1st, and he's rolling it out in his own unusual way. We have a limited number of very cool looking OPN tarot cards to give away with preorder of the new album while they last. This one is the first in a set that will eventually total six cards.

 
On the heels of it's limited RSD vinyl release, we have a fresh CD print of Neil Young's blazing live document 'Live at the Roxy'. And speaking of documents, the stunning 'The Tide's Magnificence' is a comprehensive oversized 2-disc set compiling all of the music, poetry and lyrics of Molly Drake, the unheralded-in-her-time folk musician who would later deliver her son Nick to the world. This is quite a set, and a must for any folk/Drake fans.
 

Some great reissues and represses from all over this week! 'The Bank of England' was the final, CD-only release from the lovely indie pop band Blueboy in the late 90s, and now it's on LP for the first time. Fans of Sarah records-style moody pop, Belle and Sebastian, or the Field Mice will be all over this one. We've got a fresh vinyl pressing of Massive Attack's final album 'Heligoland', with beautiful sleeve art. Kiwi pop weirdo Connan Mockasin sees his sophomore album 'Caramel' back on LP. Plus we've got three heavy reissues from later in the U2 catalog: 'Pop', 'Wide Awake In America', and 'All That You Can't Leave Behind' are all back in the house on vinyl.

 
 If you're stopping in for the new Sleep, treat yourself to a couple more heavy releases from some guys who have been around just as long. Pharaoh Overlord are a spinoff group from Finnish psych/metal legends Circle, and bring us a ferocious new album called 'Zero'. Earth founder and drone-metal pioneer Dylan Carlson has a new record of solo guitar, and its exquisite stuff in a similar "heavy gospel blues" style of the more recent Earth albums.

 
Plenty of fun in the hip-hop world this week. Black Milk's killer new album 'Fever' is now in stock on vinyl, plus we've got new slabs from Jean Grae and Quelle Chris, Stimulator Jones, Ras G, a cool video game soundtrack from Kid Koala called 'Floor Kids', and the LP soundtrack from the Netflix series 'Bright'.

 
The ever-unclassifiable Elysia Crampton delivers a sonically potent, unpredictable ride of a new self-titled album that reflects on their Aymaran heritage through a lens of frantic sample mulch. Massachusetts EBM duo Boy Harsher remind us why they're the best minimal wave act this side of the Y2K bug with a reissue of their amaaaaaazing 2016 album 'Yr Body Is Nothing'. We've also got new techno releases from In Aeternam Vale, Fluxion, and DJ Sprinkles
 

On the ambient and experimental front it's plenty of treats this week. The latest installment in The Caretaker's 'Everywhere At the End of Time' series - Phase 4 if you're keeping up - is a bit of a departure; the pieces are much longer and melodic this time around. We've also got an incredibly heady LP reissue of an early 80s cassette release from Andreas Grosser, which takes Berlin School electronics to an elevated, almost proto-IDM level. We've also got new/old releases from German new ager Deuter, Italian composer Juri Camisasca, and Japanese innovator Sugai Ken.
USED VINYL ALERT:
Heading downstairs for this week's Used Vinyl alert, we want to first remind you that a solid amount of the incredible used records we put out in the afternoon on Record Store Day are still here. If you couldn't brave the crowd that day, fear not! We have a nice selection of rarities, classics and collectibles in genres like classic rock and psych, folk and experimental, soundtracks and compilations, soul and hip-hop. We have left just about all the remaining titles in the New Arrivals bin downstairs, as well as some even newer stuff, so be sure to have a full perusal!

Let's talk about that! This week we've got some fresh rock essentials from the Rolling Stones, Gram Parsons, Pink Floyd, Link Wray, King Crimson, the Kinks, Tom Waits, a deep run of David Bowie, Jimi Hendrix, Bob Dylan, Led Zeppelin, The Band, the Grateful Dead, the Beatles, Tom Petty, John Prine, and Love! Plus even more from Captain Beyond, Roy Harper, Bruce Springsteen, Ginger Baker, Lynyrd Skynyrd, and Mark Knopfler, and a very cool assortment of Taiwanese and Japanese pressings of some rock and pop classics!

Many, many heavy hitters in the post punk and new wave world this week, including New Order, PIL, the Plasmatics, Green on Red, Redd Kross, Magazine, Joy Division, Echo and the Bunnymen, the Cult, Talking Heads, Devo, the Clash, The Call, and some must-haves from Husker Du! Heavier things roll in from Iron Maiden, Motley Crue, Black Sabbath, Queensryche, Krokus, Blue Oyster Cult, and Queen.

Jazz this week comes from Charles Mingus, Dave Brubeck, Miles Davis, Herbie Hancock, and Arthur Lyman, plus electronic stuff from Philip Glass, Tangerine Dream, JM Jarre, and Kitaro, some interesting Indian classical and raga, and some nice classical box sets.

Plenty of blues this week, from names like Alberta Hunter, Mahalia Jackson, Johnny Winter, Lonnie Brooks, Snooks Eaglin, Mississippi John Hurt, John Lee Hooker, Fred McDowell, and Paul Butterfield.

Soul, funk and R&B roll in from Otis Redding, Johnny Ace, Aretha Franklin, Carl Douglas, Lou Rawls, Tina Turner, Zapp, Bobby Brown, the Time, plus a very thorough run of Prince LPs, some hip hop from the Jungle Brothers, Kool G Rap, and Jay Z, plus some reggae from Marley and Tosh and a nice smattering of turn-of-the-century leftfield, deep house and latin jazz LPs and 12"s from names like Underworld, Waldeck and many, many more!
MONROE STREET CONSTRUCTION UPDATE:
Remember Y2K? The Mayan apocalypse? The Swing revival? It seemed like we might not make it to the other side of those events as they loomed before us, but we're fine. And so, Monroe Street construction has begun, and the disruption it has wracked upon our lives…is not that bad. Really.
We've got helpful directions on our site involving a couple of side streets and gentle re-routing. You can still get here, just consult the map of your choice and give yourself a little extra time.
We'll still be putting out a minimum of 500 incoming used records out every Friday and we'll keep bringing in today's freshest titles. While you're here, make it count and pay a visit at one of our friends in the neighborhood. Even when a bit of dust kicks up, we like it here, and it's gonna look even better when all this pounding is done!
DIRECTIONS FROM REGENT/EAST:
From Regent Street:
Continue on Regent through the Monroe St intersection
Turn Left on SPOONER ST
Turn Right on West Lawn or Keyes
Turn Left on Harrison St.
We are on the corner of Harrison & Monroe Streets (the street level parking lot outside of the Trader Joe's doors is a public City of Madison lot & the side streets all have FREE 2 hour parking.
MONROE STREET IS OPEN FROM THE WEST
SELL US YOUR CDS & LPS:
NEXT MUSIC TRIVIA TUESDAY MAY 8TH:
Our next MUSIC TRIVIA at the High Noon Saloon is Tuesday, May 8th. Registration starts at 5:30 with the first question from Angie and Marty at 6PM. Save the date for June 5th and July 10th!

Ron, Ryan, Angie, Marty, Evan, Matt, Michael, Ben, Will, Ed & Isaac