Email March 22, 2018
MARCH 22, 2018
MONROE STREET ROAD CONSTRUCTION UPDATE:
Remember Y2K? The Mayan apocalypse? The Swing revival? It seemed like we might not make it to the other side of those events as they loomed before us, but we're fine. And so, Monroe Street construction has begun, and the disruption it has wracked upon our lives…is not that bad. Really.
We've got helpful directions on our site involving a couple of side streets and gentle re-routing. You can still get here, just consult the map of your choice and give yourself a little extra time.
We'll still be putting out a minimum of 500 incoming used records out every Friday and we'll keep bringing in today's freshest titles. While you're here, make it count and pay a visit at one of our friends in the neighborhood. Even when a bit of dust kicks up, we still like it here, and it's gonna look even better when all this pounding is done!
DIRECTIONS FROM REGENT/EAST:
From Regent Street:
Continue on Regent through the Monroe St intersection
Turn Left on SPOONER ST
Turn Right on West Lawn or Keyes
Turn Left on Harrison St.
We are on the corner of Harrison & Monroe Streets (the street level parking lot outside of the Trader Joe's doors is a public City of Madison lot & the side streets all have FREE 2 hour parking.
MONROE STREET IS OPEN FROM THE WEST
RECORD STORE DAY 2018 IS APRIL 21ST: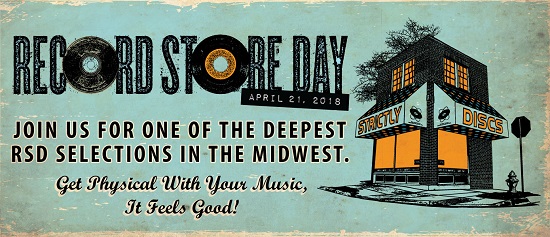 Launched in 2007 with the humble idea to recognize independent record stores, Record Store Day (RSD) has mushroomed ever since. The RSD list of LP and CD exclusives continues to expand, while more labels continue to throw open their catalogs to an appreciative customer base.

Beyond the day-long frenzy, RSD exists to offer proof of the lively role record stores play in the community and a chance for folks on both sides of the counter to offer gratitude for each other. Whether you're a hardcore type who times their arrival for a spot at the front of the line or somebody who waits until the afternoon for a more leisurely experience, we hope you'll join us on Saturday, April 21.
THE LIST:
For all details on pressing quantities, production credits, alternate versions, color vinyl, and other record datum, please refer to the Official Record Store Day list of releases, located at www.recordstoreday.com

Changes and additions to this list are likely, leading all the way up until the big day, and will be reflected on our list as we receive them. If you see a RSD release that does not appear on this list, don't hesitate to email or call to see if it will be available!
THE LIST IS NOW AVAILABLE HERE! (wait to log in to your account until after you make the jump from the homepage)

WISH LISTS:

We'll be operating our Record Store Day (RSD) wish list the same way as years past. A wish is not an order. And while we will try to have ample stock (one of the deepest in the midwest) of all items on the morning of Record Store Day, please know that some of these products are extremely limited and will sell out quickly. Wishlists will be updated online before RSD. THE DEADLINE TO CREATE OR MODIFY A WISHLIST IS FRIDAY MARCH 31st.
USED VINYL ALERT: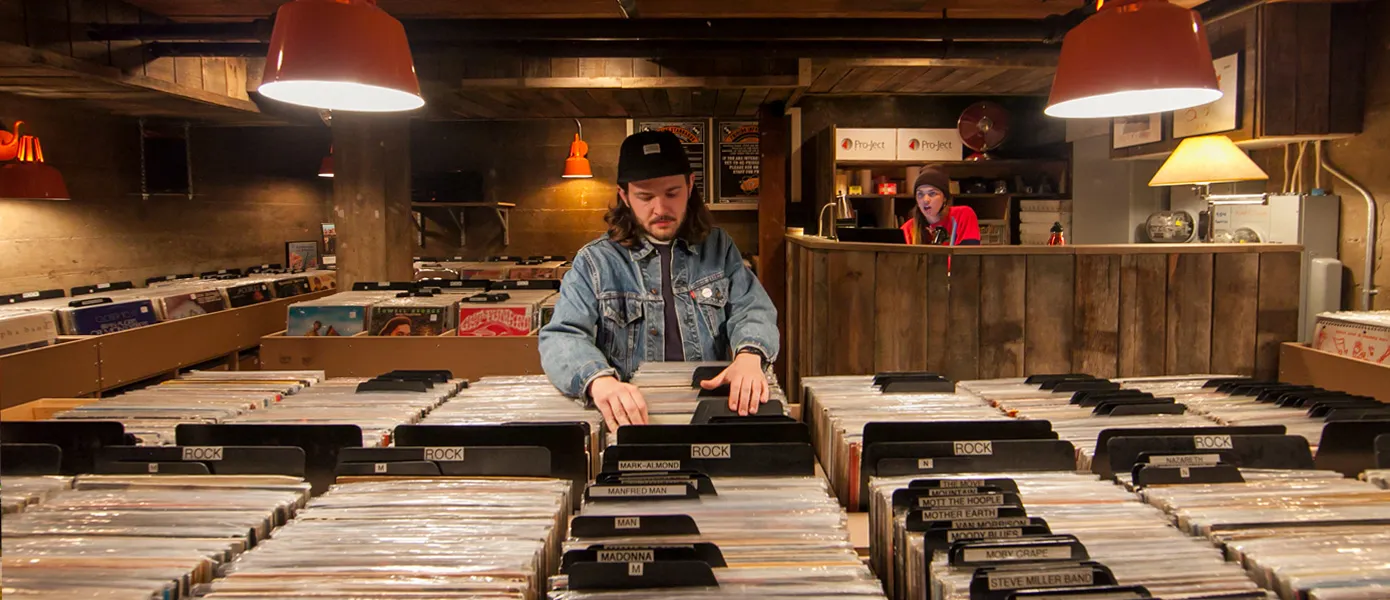 Heading downstairs for this week's USED VINYL ALERT, we have got a selection in the new arrivals that's a real joy to flip through. We continue to see great classic rock and jazz, as well as the coolest collection of classic rap we've seen in awhile. You'll flip for these, and hopefully pick up a couple!
First, about that rap. Check out stone killers from the Pharcyde, Jay Z, 50 Cent, Nelly, Ghostface, Ludacris, Camron, Black Sheep, Boogie Down Productions, Pete Rock, ODB, the Soul Assassins, Fat Joe, Sir Mixalot, King Tee, Organized Konfusion, Run DMC, De La Soul, Above the Law, East Flatbush Project, Ice Cube, and Salt n Pepa. You could really shut down that HS reunion with these bad boys.
The jazz goes just as deep, with big titles from Miles Davis (many!), Gil Scott Heron (even more!), Bill Evans, Sun Ra, Yusef Lateef, Hubert Laws, Larry Coryell, Milt Jackson, Stanley Turrentine, Keith Jarrett, McCoy Tyner, Sonny Rollins, JJ Johnson, Gil Evans, Ahmad Jamal, Wayne Shorter, Anthony Braxton, Gary Burton, Dave Brubeck, Art Ensemble, Kenny Burrell, Jimmy Smith, Makaya McCraven, Lee Morgan, Thelonious Monk, and John McLaughlin (the one who's goal's beyond).
Heavy hitters from rock land include Jimi Hendrix (some crisp early pressings), Neil Young, Dr. John, the Beatles plus some rare Lennon solo jams, the Rolling Stones, Van Morrison, Bob Dylan, the Band, John Prine, Bruce Springsteen, Patti Smith, Leonard Cohen, Pink Floyd, Led Zeppelin, and Gram Parsons, plus essentials from U2, Paul Simon, Tom Waits, Talking Heads, a whooooole lot of Bowie, the Scorpions, the Seeds, REM, Queen, the Eagles, Hall and Oates, Jimmy Page, Bo Diddley, Hawkwind, Santana, and the Who.
More deeper names this week include Darrell John, Alex Bevan, Tommy Bolin, Jane's Addiction, Shocking Blue, the Plasmatics, Robyn Hitchcock, the Standells, John Martyn, Lee Pickens, Van Dyke Parks, Pere Ubu and the Plimsouls.
So much soul this week! Booker T, Sade, Marvin Gaye, Prince, Stevie Wonder, Isaac Hayes, Billie Holliday, James Brown, Bill Withers, Sam + Dave, Carla Thomas, Sam Cooke, Grace Jones, the Four Tops, Wilson Pickett, Leroy Hutson, Willie Hutch, Barry White, Aretha Franklin, Al Green, and the Harptones.
We've got country from Waylon Jennings and Gene Vincent, blues from Bobby Bland, John Lee Hooker, Little Willie John, Stevie Ray Vaughan, Taj Mahal and Jimmy Johnson, plus some Bob Marley and Ravi Shankar "for the heads". Cool electronic and experimental LPs come from Steve Reich, Deepchord, Cabaret Voltairs and Pierre Henry.
Lots of great newer titles this week include names like Alt J, Brown Recluse, the Liminanas, Hinds, the Flaming Lips, Benjamin Booker, Cold War Kids, Ra Ra Riot, Gorillaz, Bonnie Prince Billy, Wooden Shjips, Damien Jurado, Halsey and Mac Miller.
Before you head down, be sure to check out the latest selection of fresh used CDs, including a lot of great jazz titles, and many, many fantastic and hard to find box sets!
NEW THIS WEEK AT THE SHOP: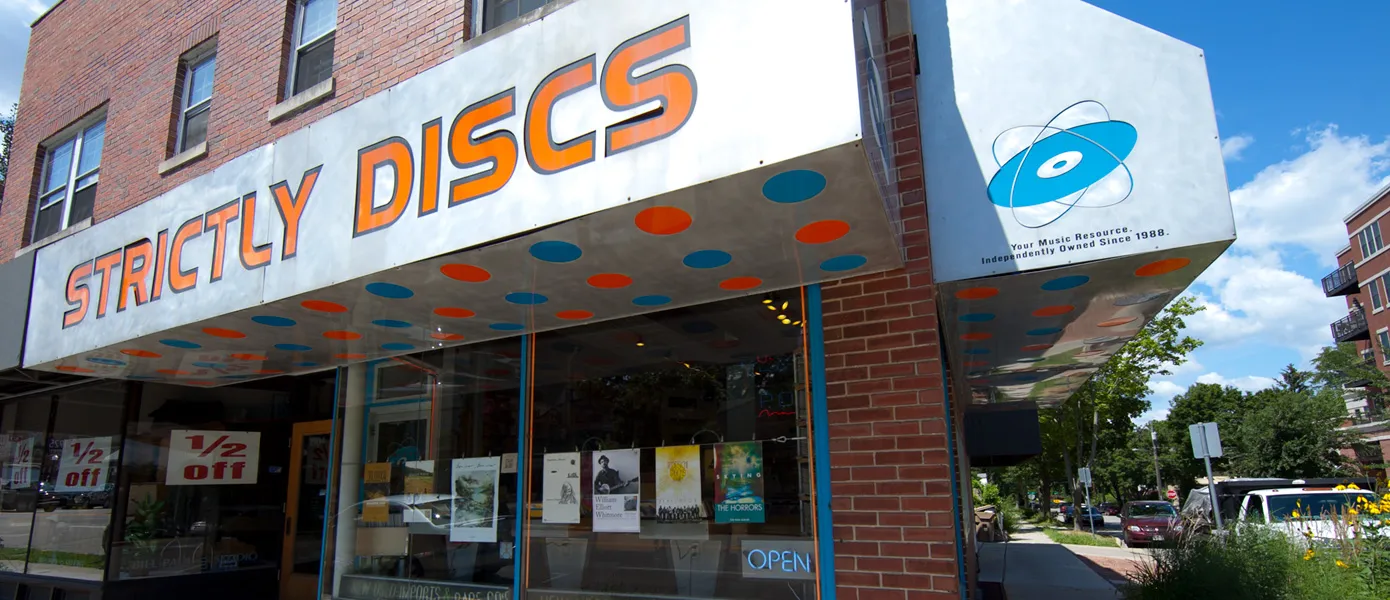 Two long-awaited ones out this week! On 'Boarding House Reach', Jack White cements his place as rock's great reinventor. Telling you what the Pale One has done on this album would only ruin the many surprises in store for you. Less surprising is the extremely lovely new album from Milwaukee's own Field Report, who step up to the big time with their first release for Verve.
Courtney Marie Andrews delivers some lush and sunbaked modernized Dolly vibes on her latest, 'May Your Kindness Remain'. From the other side of the world comes the bracing new record from Congo's Baloji, a crisp and energetic melted pot of punky/funky R&B called '137 Avenue Kaniama'.
A healthy section of the Tom Waits catalog has been remastered for CD. This week we have
Blue Valentine, Heartattack and Vine, Small Change, Foreign Affairs, Closing Time, and Nighthawks at the Diner back in the house. Also back with a vengeance is Led Zeppelin's live document 'How the West Was Won', back in the house on 3CD and 4LP versions.
Neil Young shows no signs of slowing down, bringing us a new LP of music meant to accompany his new Netflix western he just made with Daryl Hannah. Also out west we've got a great new album from Erika Wennerstrom, making her solo debut outside of her work with the Heartless Bastards. We've also got new releases from Lissie, George Ezra, Preoccupations, the Sword, Monster Magnet, Dom Flemons, and Wynton Marsalis, plus a second volume of the Grateful Dead's greatest live recordings on vinyl.
San Diego hi-octane rockers Hot Snakes deliver their first new album in many, many years, while Ann Arbor beatmaker Dabrye emerges from over a decade of silence with a huge new album, 'Three/Three', that knocks from start to finish, with big guest spots from Guilty Simpson, Ghostface, MF Doom, Danny Brown and several other huge names in rap. Also back in print on vinyl are both of Dabrye's earlier LPs, 'One/Three' and 'Two/Three'.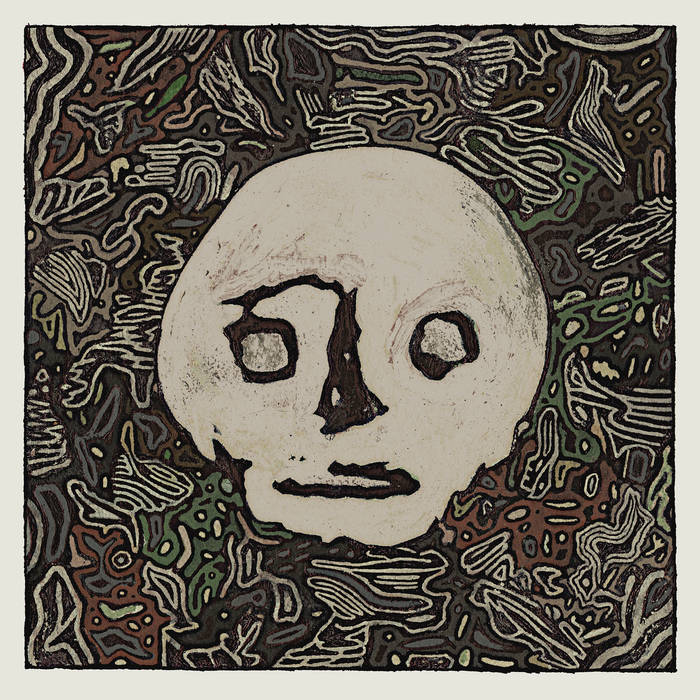 Swedish dance duo Shakarchi & Straneus deliver an epic album of loose and limber dub-dance workouts with a cool cut-up aesthetic; 'Steal Chickens From Men' is an early contender for surprise fave of the year. On a similar tip is 'The Book Room', a new album from a German producer named Kilchhofer I haven't heard of until now, which sprawls across 2 lengthy LPs in a cool style reminiscent of German dub, Boards of Canada's hermetic sketches, and vaguely tribal polyrhythms.
A couple hard to find LPs get repressed this week, NRBQ's 1969 debut, and Against Me!'s 2011 album 'White Crosses'.
Another week, another crop of unbelievably great and rare Japanese reissues, both from 1979. Hiroshi Sato's 'Orient' is a masterpiece of soft-pop, fusion, funk, and electronics, with Haroumi Hosono in the mix. Fumio Itabashi's 'Nature' is a blazing set of organic free jazz and post-bop artistry.
The latest installment in the Miles Davis authorized bootleg series collects the full run of recordings from Miles' last shows with John Coltrane, from 1960. Spring for the whole 4CD set or a single LP version of selections. Also not to be missed is the latest volume of the bonafide brilliant Spirtual Jazz series, which focuses this time on Japan.
The Honest Jon's label continues to return Derek Bailey obscurities to the world; this week it's the guitar improviser's 'Lot 74' album and his collaboration LP with Tristan Honsinger. Meanwhile, present day guitar manglers Bill Nace and Samara Lubelski continue the Bailey tradition with a beautifully silkscreened new LP.
The Numero Group delivers a new compilation in their Eccentric Soul series focusing on the Saru label, an early 70s Cleveland label that released some early O'Jays material. Not to be missed as well is the limited reissue of Canadian folk-jazz wonder Beverly Glenn Copeland's 1970 debut, which features Lenny Breau and Jeremy Steig.
Huerco S blew our minds last year with his 'For Those Of You Who Have Never' LP, and now he's returned as Pendant, and a similarly bafflingly titled ambient album called 'Make Me Know You Sweet', that sounds something like silt settling at the bottom of a pond and a rattling AC unit, by which I mean it sounds awesome. Be quick on this. Also on the tough sound tip are two new installments in the GRM reissue series from Francois Bayle and Christian Zanesi.
Two extremely rare artifacts from the 90s are here in limited (read: one) quantities: the epic acid trance set from Scopex, and Merzbow's punishing 1994 album Noisembryo.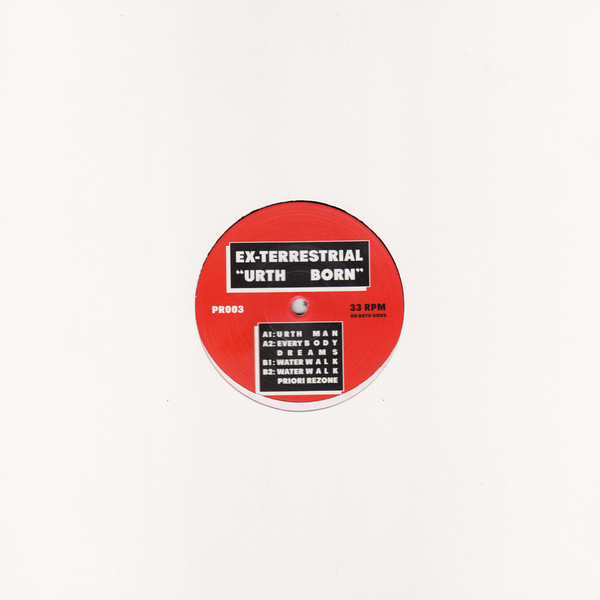 Lots of great new/old techno and dance this week from DK, Ex-Terrestrial, Space Afrika, Ekman, Regis and the almighty Robert Hood!
BEN HARPER & CHARLIE MUSSELWHITE 7" PROMOTION:
Ben Haprer & Charlie Musselwhite return March 30th with their new collaboration, No Mercy In This Land. In the meantime, swing by and pick up a fresh 7" that features tracks from the album plus an exclusive B-side version not available anywhere else. The 7" is $2 and includes a coupon for $2 off the full release.
NEXT MUSIC TRIVIA TUESDAY APRIL 10TH:
Our next MUSIC TRIVIA at the High Noon Saloon is Tuesday, April 10th. Registration starts at 5:30 with the first question from Angie and Marty at 6PM. Save the date for May 8th!
OTHERS TALK BACK:
This isn't the spot to lay down odds on the third race. OTB is where Others Talk Back and give you the lowdown on what they've been feeling lately. This one's for the customers.
Guided By Voices – "Space Gun" Here comes the first Guided by Voices studio album of 2018. Last year, the band only released two albums, both studio works. Both of those albums were among the best things that the band had released in years. And "Space Gun" continues with that trend. I think having Bobby Bare Jr. and Doug Gillard on guitars is one of the reasons that the band has become so good now. Each guitarist challenges the other and in the end, every GBV album with them as guitarists becomes a total riff fest. "Space Gun" has some monster guitar on it. Bob Pollard then writes some extremely memorable songs to suit what his band does best. I really didn't think that in the late years of this decade that I would look forward to each GBV release. But here I am doing exactly that.
Yo La Tengo – "There's A Riot Going On" Like Guided by Voices, Yo La Tengo has been making music since the eighties. Thirty-five years is a long time to make music and then hold everything together enough to still exist as a band, yet alone make vital and challenging music. It is easy to see now how YLT become more improvisational as the decades rolled along. On this their fifteenth studio album, YLT had released their most improvisational album ever. Many of the songs are over five minute long and take instrumental chances from the start. But "There's A Riot Going On" is not an instrumental album. There are plenty of vocal melodies on this album. Several of the songs possess some of their most magnificent and haunting melodies ever. The shorthand on this album would be psychedelic dream pop with a substantial amount of improvisation going on. The other shorthand on "There's A Riot Going On" is that it is also quite good.
The Decemberists – "I'll Be Your Girl" About ten years or so ago, The Decemberists were lost in a wilderness of fussy prog rock with their songs being overly long and complicated and really not being that much listenable or fun. Starting in 2011 the band made a return to classic form with "The King Is Dead," one of their best and beloved albums. The renaissance continued with their 2015 release and follows on with "I'll Be Your Girl." This time the band moves from their folk-rock comfort zone and stretches out into electronics, pop and rock. The Decemberists handle all the different styles with aplomb; there is even a glitter rock stomper in the mix. The unifying factor that holds everything together is the top-notch songwriting. The band is known for their songs and the batch on this album are equal to their best. The Decemberists are quickly approaching their twentieth year as a band. With "I'll Be Your Girl" it is obvious that the band has the tools to move into their third decade, which is just around the corner.