Email March 1, 2018
MONROE STREET ROAD CONSTRUCION UPDATE:
As Monroe Street goes from potholes to rubble to pavement, we extend gratitude to all our customers who still venture our way. Record diggers are a hearty bunch. We'll still be putting out over 500 incoming used records every Friday morning and we'll remain on top of all the newest sounds. And while you're in our neck of the woods, show our neighbors some love. Monroe Street is a great place to eat, drink, exercise, get sharp and get out. We've been here since 1992. So far, we like it.
NEW THIS WEEK AT THE SHOP: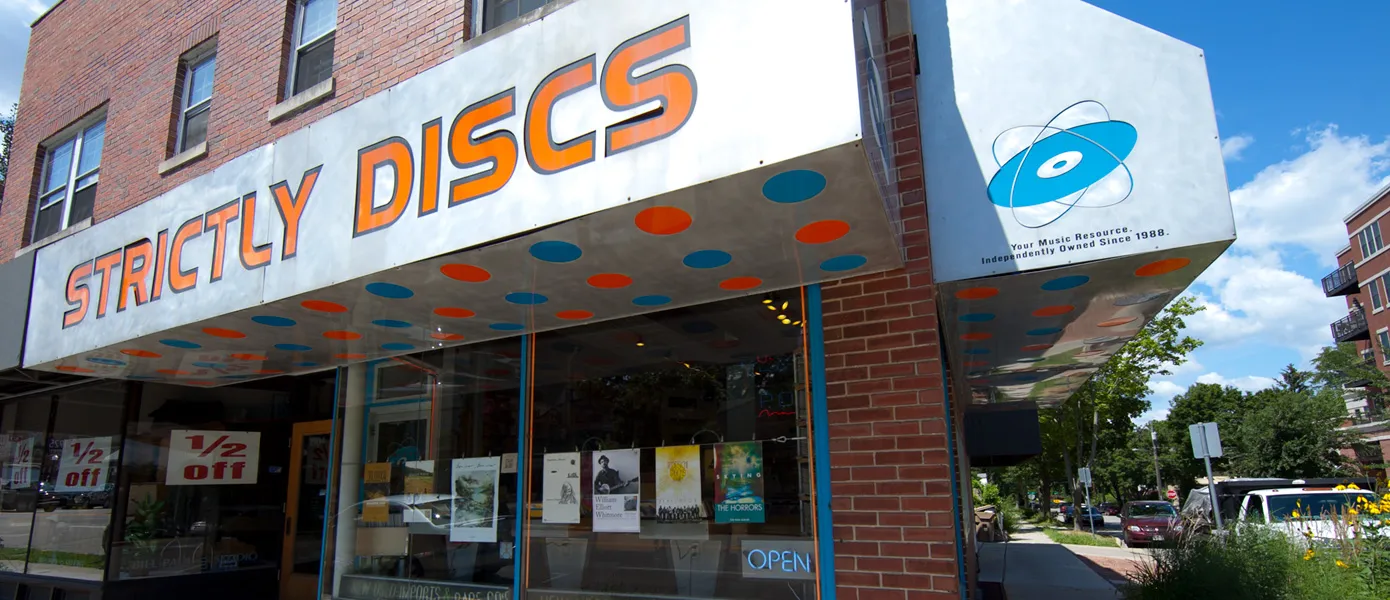 Hey everyone, here's the latest and greatest news from the world of Strictly Discs. We're hoping for a mild weather weekend to assist you in your music acquisitions and other, less important errands. Here's the full rundown!
The Breeders are back! After several protracted absences and halfway-reunions, the 'Last Splash' era lineup of this legendary cult band is back together to bring us 'All Nerve', and it delivers on expectations big time. Frontsisters Kim and Kelley Deal are both on board for this record, and it hits the sweet spot of their early classics; that elusive place of mystery and malaise, delivered with a deadpan cool. Loving this one! We've also got a long, long awaited new album from Jersey epic rockers Titus Andronicus. Both of these are available on colored vinyl for now!
Two fast rising indie talents bring us great new albums this week, Lucy Dacus and Lucius. We've also got new CDs and records from Superorganism, Jonathan Wilson, Tracey Thorn, Caroline Rose, Dick Stusso, Moaning, Suuns, Mt. Joy, Mint Field, Polica, Ed Schrader's Music Beat, The Fleshtones, and The Men.
We hear from some long-quiet rockers this week. Sweden's Turbonegro have a new album, and the one and only Andrew W.K. unleashes his long-promised followup to 2006's 'Close Calls With Brick Walls', which promises to be the inspirational party man's most uplifting album yet.
The Italian label Soave continues its trek through the magical world of 1980s ambient experiments on the beautiful boot with a reissue of Roberto Musci and Giovanni Venosta's 'Urban and Tribal Portraits'. Synthetics and field recordings blend into a very intoxicating brew on this hard to find LP. Back in the present day ambient world, we have a stunning new album from E Ruscha V, known colloquially as Secret Circuit. On 'Who Are You', Ruscha dials back the elliptic techno-psych of his past records, reveling in a murmuring, folky ambience that's much less hallucinogenic than past records, and a lovely listen.
We've also got new albums from Moby, Anna Von Hausswolff, and a CD and LP version of remixes of Ryuichi Sakamoto's 2017 album.
We've got vinyl reissues of INXS's 'Kick' and three from the Pet Shop Boys, 'Please', 'Actually' and 'Introspective'.
Jazz titans Keith Jarrett, Gary Peacock and Jack DeJohnette add another chapter in their long-running partnership in the exquisite double disc set called 'After the Fall.' We've also got a vinyl repress of Bernard 'Pretty' Purdie's classic 'Soul Drums', in honor of the 50th anniversary (insert WOW emoji) of its release. Another Strata East reissue hits the racks as well in the Contemporary Jazz Quartet's 'Location' album.
We have an archival CD release of unheard material from jazz guitarist John L. Nelson, more widely known as Prince's father. There's also a great new disc from beatmaker Onra called 'Nobody Has To Know'. We've also got new discs from O.C., Esbe, Linafornia, Defari, Cut Chemist, Tech N9ne, DJ Taye, Apathy, and Tory Lanez.
USED VINYL ALERT: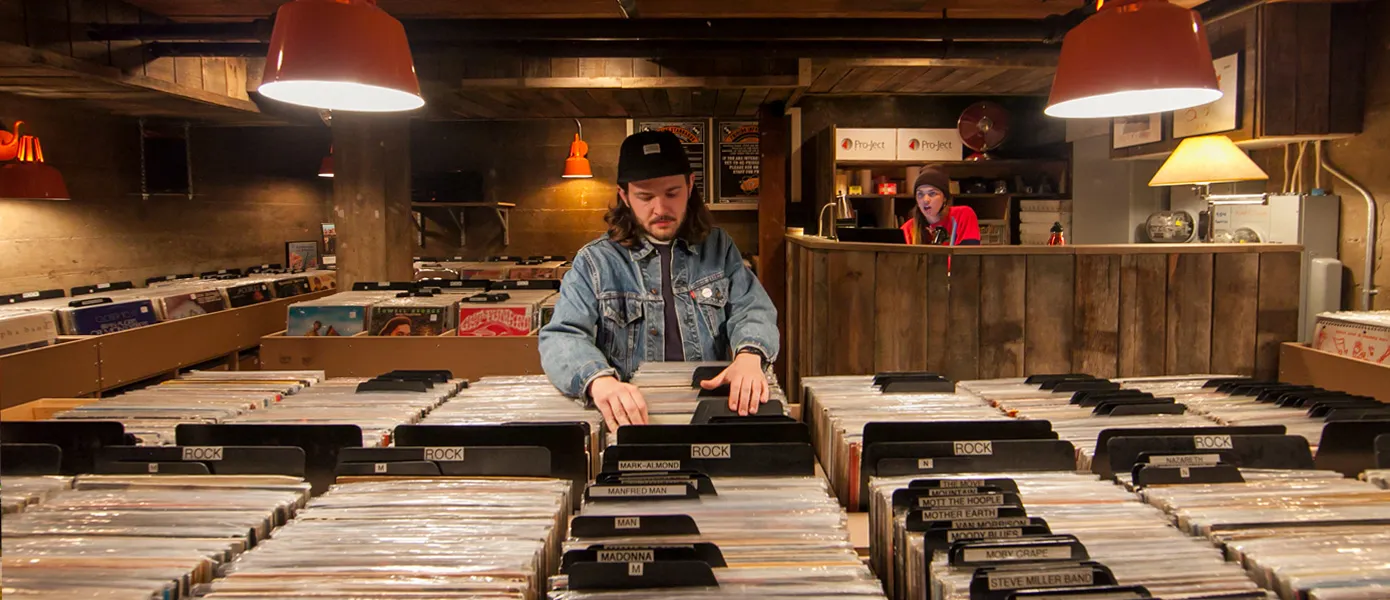 Heading downstairs for this week's USED VINYL ALERT, we've got quite the spread of fresh records for you to snap up. In addition to some great jazz, rock, blues and electronic, this week's crop contains just about every critically acclaimed new wave and early alternative LP out there! If it's on a list of must-own records, it's down here, from the Velvet Underground, David Bowie and the Kinks to the Talking Heads, John Cale, Lou Reed, and Patti Smith; from the Sex Pistols, the Ramones, the Clash, and Devo, to the Modern Lovers, Blondie, Joy Division, the Replacements, and R.E.M.
We don't slack on the rock and folk front, neither, with some big fish from Pink Floyd, Frank Zappa, Led Zeppelin, Townes Van Zandt, Gram Parsons, Van Morrison, Bobert Dylan, Neil Young, JJ Cale, the Byrds, the Grateful Dead, Jimi Hendrix, Leonard Cohen, John Prine, Fleetwood Mac, Kiss, The Doors, and The Beatles, plus some affordable no-brainers from Elton John, Blue Oyster Cult, the Eagles, Alan Parsons, Eric Clapton, Peter Frampton, the Doobie Boys, KD Lang, Sinead O'Connor, and CSNY.
If you're after the more obscure and hard to find ends of the rock spectrum, lay your eyes upon titles from High Tide, The Corporation, Shadows of Knight, Heavy Metal Kids, The Serfs, Stray Dog, the Easybeats, Lucifer's Friend, Dust, White Witch, Pearls Before Swine, Man, Lindisfarne, Marillion, Tommy Roe, Jeffrey Cain, the Bonzo Dog Band, the Shirts, Rockpile, the Stranglers, Spooner, the Saints, Lime Spiders, SPK, and Quiet Sun.
We're back with even more great jazz this week, with lots of minty older pressings from names like Freddie Hubbard, Miles Davis, Yusef Lateef, Chick Corea, Willie Bob, John Coltrane, Thelonius Monk, Red Garland, Coleman Hawkins, McCoy Tyner, Zoot Sims, Oliver Nelson, Dave Brubeck, John Klemmer, Richie Beirach, Gary Burton, Cannonball Adderley, Milt Jackson and Boiling Point.
Soul and R&B of several stripes this week: check out Jackson's Michael and Janet, Tina Turner, Rick James, Grace Jones, Prince, Marvin Gaye, Catalyst, the Blackbyrds, Nina Simone, Isaac Hayes, Arthur Conley, Wilson Pickett, Garland Jeffreys, Denise Lasalle, Otis Redding, and Melvin Van Peebles. We've also got a nice rare Fela LP and a couple of reggae bangers from Jimmy Cliff, Bob Marley, Scratch Perry, and Adrian Sherwood.
Lots of cool electronic records spanning every decade in the genres existence! Be quick and snag LPs from Dick Hyman, Patrick Gleeson, Morton Subotnick, Ilhan Mimaroglu, Charles Wuorinen, Tangerine Dream, Terry Riley, Cluster, Brian Eno (solo and with Budd, Fripp, Lanois, et al), Tim Hecker, Oneohtrix, Vatican Shadow (shoutout Vatican Shadow's mom who introduced herself in the store last week!), Julia Holter, and Max Richter.
More newer releases are here from Rob Zombie, Nine Inch Nails, Pop Evil, Nirvana, Xiu Xiu, First Aid Kit, Radiohead and Thom Yorke solo, Have a Nice Life, and Perfume Genius.
We've got some stunners in the blues realm this week, including titles from Sonny Boy Williamson, Albert Collins, Mississippi John Hurt, Big Bill Broonzy, Clarence Carter, Willie Dixon, Blind Willie McTell, Muddy Waters, Roy Brown, Clifton Chenier, the Neville Brothers, and Albert King. Some nice older country titles are here from Johnny Cash, Marty Robbins, Wanda Jackson and Les Paul.
We close out with a very deeply selected section of fresh classical LPs, a bunch of soundtracks spanning many genres, some children's records and, of course, whatever it is you've been looking for for years! Stop on down!
NEXT MUSIC TRIVIA TUESDAY APRIL 10TH:
Our next MUSIC TRIVIA at the High Noon Saloon is Tuesday, April 10th. Registration starts at 5:30 with the first question from Angie and Marty at 6PM. Save the date for May 8th!
RECORD STORE DAY 2018 - SAVE THE DATE:

Save the date - April 21st, 2018 is Record Store Day (RSD) 2018! The official announcement for RSD will be March 6th; our list should be ready for wish listing on March 8th.
OTHERS TALK BACK:
This isn't the spot to lay down odds on the third race. OTB is where Others Talk Back and give you the lowdown on what they've been feeling lately. This one's for the customers.
This 1978 live album is Bowie's first attempt to stage the songs from "Low" and "Heroes" live. Both of those albums loom very large in Bowie's discography. The experimental sounds and songs from those albums come off surprising well live. They are not dumbed down for the masses but have a vitality live that was missing, at times, in the album versions. The whole first disc, with one exception, contains selections from those two albums. The second disc contains Bowie's "Greatest Hits" up to that point, with a few left-field exceptions. Bowie's backing band is hot, going from avant- garde to hard rock with ease. In fact, Bowie liked the band so much he took them into the studio after the tour ended to record "Lodger." The album has been remastered and two additional songs were appended to the album. With a few decades hindsight, "Stages" sounds more vital now than it did when it was released forty years ago. - Ted

Grant Lee Phillips was the singer-songwriter and guitarist in Grant Lee Buffalo. Grant Lee Buffalo started in 1991 and ended in 1999. Grant Lee Buffalo were a literate and wordy band that also rocked like you couldn't believe. Since 2000, Mr. Phillips has embarked on a solo career that was more folk and singer-songwriter than Grant Lee Buffalo. That being said, "Widdershins" is the most rocking album since the days with Grant Lee Buffalo in the nineties. It is most reassuring that he hasn't lost that ability. This new music approaches some of the best he did twenty-five year ago. It is comforting that an artist that we followed for over two decades can still make music as vital as he did when he started all those years ago. - Ted
The band is from Southern Algeria and plays what is loosely called "desert rock." Most desert rock features snaky electric guitar that weaves itself through the songs and in fact stitches and holds the songs together. "Temet" is their second album and puts them in the company of such desert rock greats like Bombino and Tinariwen. What sets Imarhan apart from other desert rock bands is that Imarhan utilizes more percussion. With two great records since 2016, Imarhan is on the cusp of doing great things. - Ted