Email February 22, 2018
NEW THIS WEEK AT THE SHOP: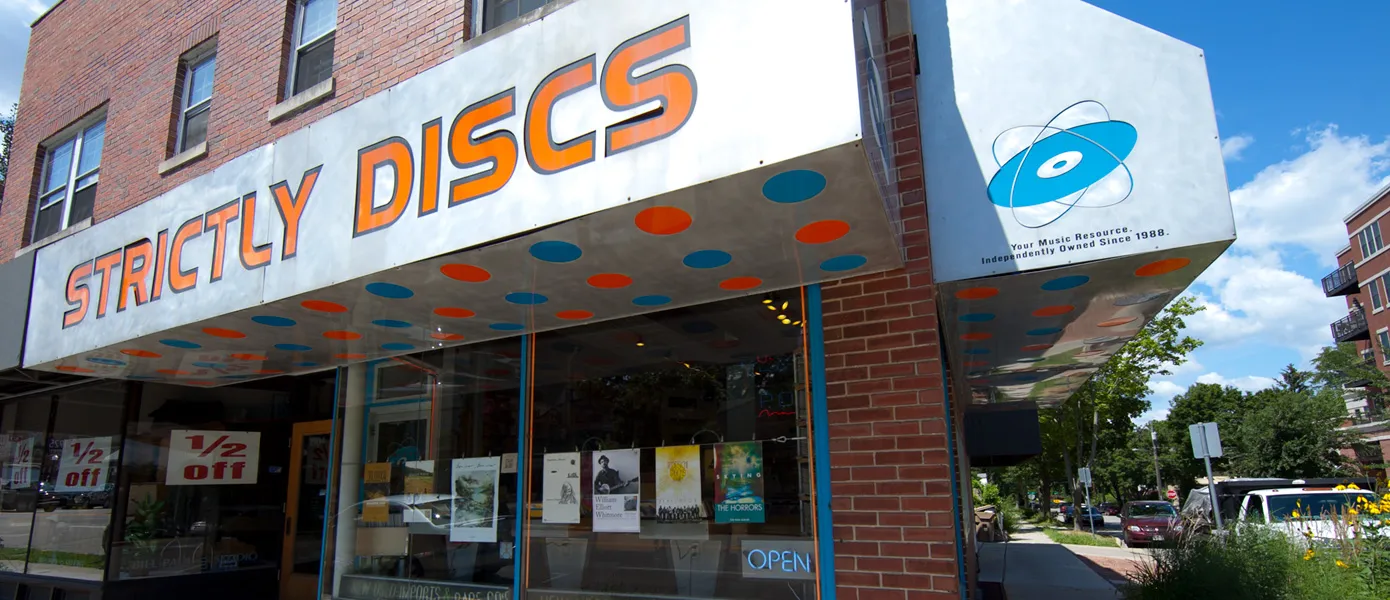 Hello SD readers, listeners, and collectors! Another week is already in the books, and we're back in your inbox with a MASSIVE rundown on what's new in the shop. Pull up a chair and put a pot of coffee on, cuz this one's a doozy.




Let's start with a couple things a lot of us have been waiting for! Near the close of last year, Karin Dreijer of The Knife dropped a surprise digital-only release by her solo venture Fever Ray, nearly a decade after her chart-topping debut. At last, we've got CDs and LP copies of 'Plunge'. Good news as well on the Bowie front, as the latest round of LP reissues from his catalog have arrived. This batch covers the Berlin period, including 'Heroes', 'Lodger', 'Scary Monsters', and the one everyone wants and needs, 'Low'!


A pair of fierce and talented women grace us with new records. We've got 'Chime', a sparkling new album from the Doomtree rapper/vocalist Dessa, and 'All At Once', a hard-charging new album from guitar master Marissa Paternoster's band Screaming Females.

We've also got new albums from S. Carey, Lo Moon, Dylan Pratt, the Low Anthem, Grant Lee Phillips, Totally Mild, and Courtney Marie Andrews! Bjork delivers us a new EP, and we've got fresh vinyl from Ty Dolla Sign.




North African guitar band Imarhan stunned us with their debut album and live show a couple years back, announcing themselves as the heirs to the legendary Tinariwen's desert groove. They return with another impeccable album, called 'Kemet'. We've also got a vinyl repress of Tony Allen's 1999 afrobeat banger 'Black Voices'.




We've got three essential, legit and remastered Isaac Hayes LPs in, basically the holy trinity of his catalog: 'Shaft', 'Hot Buttered Soul', and 'Black Moses'.
Nina Simone's Colpix singles are compiled on one handy LP, and we've got copies of the legendary 1973 protest soul album 'Ghetto Misfortune's Wealth' from 24 Karat Black in on a nice vinyl repress.



2 extremely deeply compiled CDs bring you rare delicacies from the world of jazz. Some of these tracks come from LPs commanding 4 figures on the resale market. I dunno about you but that doesn't fly with my wallet. 'J Jazz' collects Japanese deep cuts from the 70s/80s, while 'Jazz Dance Fusion' finds longtime selector Colin Curtis showing off his unparalleled knowledge of latin- and funk-fueled cuts for moving. We've also got a nice reissue of Bill Evans' last LP for Riverside, 'Live at Shelly's Manne Hole', and a slick reprint of the incredible 'Sunshine Man' LP from Harold Alexander, a 1971 LP that sits alongside Pharaoh Sanders and Leon Thomas on the ecstatic jazz spectrum.




Solid slate of new guitar CDs this week from the blues and jazz realms; check out new titles from Al Di Meola, John Mayall, Johnny Winter, and Michael Landau.


It's been a few months since we blew out of our supply of Neil Young 'Harvest Moon' represses, and now they are back! This was one of the hardest Neils to find on wax. The full recording of the 2002 'Concert for George' is available on vinyl for the first time. The surviving members of the Beatles and an all-star cast performed in tribute to George Harrison on the one year anniversary of his death.
We've got a new CD of live material from The Stooges, circa 1972, and a vinyl repress of Porcupine Tree's widescreen rock epic, 'Fear Of A Blank Planet'.
The Anthology Recordings label brings us a seriously lavish 2LP set compiling cassette and archival recordings of the Philadelphia synth group Nightcrawlers. Operating in Philly in the 80s, these guys charted a bit of an invisible path between Tangerine Dream and the Berlin School of electronics, and the underground synth world of today, and this set memorializes their scarce work in impeccable style. We've also got vinyl editions of RVNG's latest deep dive; this one's from Mark Renner, a late 80s lone traveler who channeled Eno, the Bunnymen, and Vini Reilly to an intoxicating ambient-rock zone.
A pair of head-blissing Japanese archival releases are in the house this week. We had Hiroshi Yoshimura's 'Music For Nine Postcards' before, for about a day, so irresistible are its endlessly undulating, gorgeous piano sketches. Longtime deep house producer Kuniyuki Takahashi lets the Music From Memory label into the deepest recesses of his closet, unearthing synthscapes and machine funk wonders from the 80s and 90s that desperately demand your ears.
A year on from his untimely passing, we have two solo records from Gord Downie of the Tragically Hip pressed on vinyl for the first time ever: 'Coke Machine Glow' and 'The Battle of the Nudes'.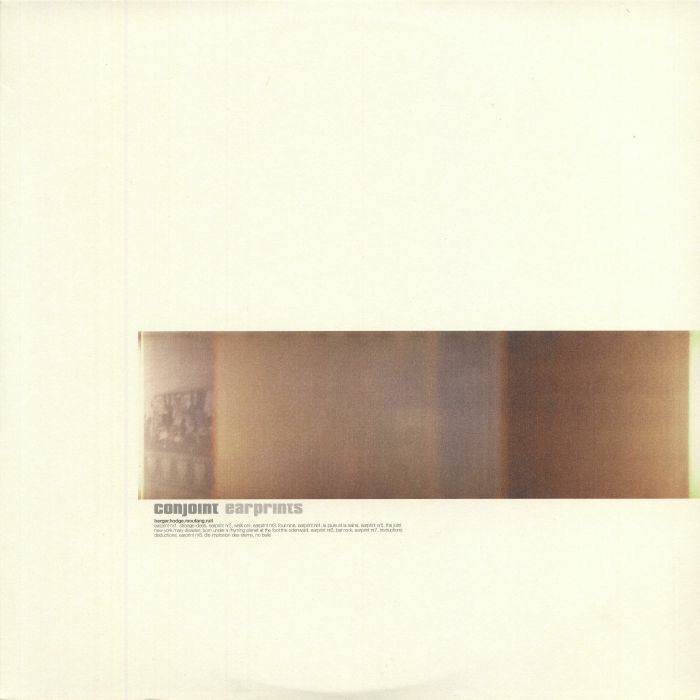 The Demdike Stare fellows bring us two fantastic releases on their own label, each with a peculiar charm. Mica Levi's 'Delete Beach' is a beguilingly light synth score for an anime film packaged with art stills from the film and limited to just 500 copies. Conjoint's 2000 album 'Earprints' is an utter marvel, documenting the brief union of heady house producer Move D, a handful of other jazz musicians and techno producers, and German vibraphonist Karl Berger, whose career stretches back to the 1960s. The result is a stunning album that sounds like Jan Jelinek meeting Don Cherry's Organic Music Society, predating Ricardo Villalobos' dabblings with jazz by many years. Wow!
Six Organs of Admittance brings us to another echelon of his long-running Hexadic project; this one's a huge collaboration with scores of members of the psych/folk/experimental underground. Reclusive IDM whiz Bola brings us his first new album in over a decade, which will appeal heavily to fans of classic BOC and Aphex. We've got new records from Simon Haydo, a collab between Yoshimi of the Boredoms, Susie Ibarra and Robert AA Lowe, a killer, instant classic EP from Theo Parrish, plus EPs from Ashtar Lavanda, HRTL, Trux, and Afrikan Sciences.
Silvia Kastel brings us a deeply intoxicating album of smoky minimal synth mystery ala recent faves like Carla Dal Forno and Tropic of Cancer. New Age head heritage is here in the form of Randall McClellan's moving 1983 work 'Healing Music of Rana'. While supplies last we have the Streets of Rage 2 soundtrack in on wax, a masterpiece of videogame house jams, plus a killer techno comp from the Mannequin Records label, and a compilation of some of Klaus Schulze's earliest pieces, titled 'La Vie Electronique, Vol. 1'.
USED VINYL ALERT: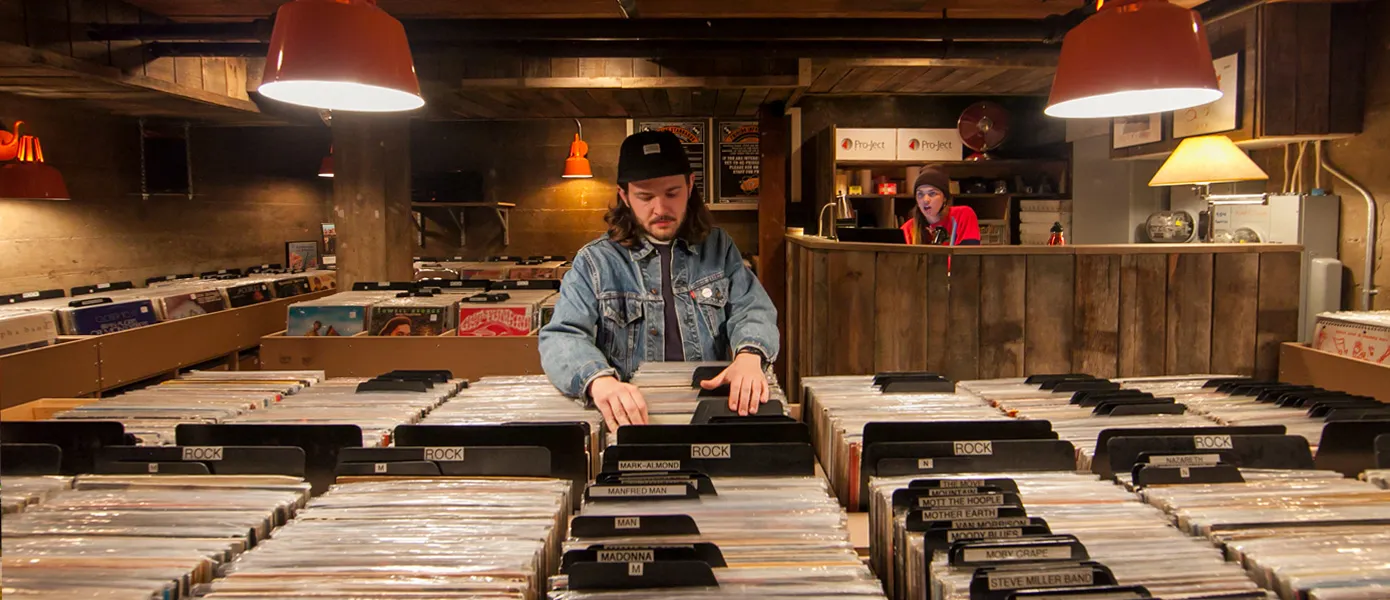 Heading downstairs for this week's USED VINYL ALERT, we're taking you on another vinyl journey this week, through a collection that is especially strong on jazz, soundtracks, international and exotica, and female vocalists.
Jazz heads take note, we have an extra special set of records hitting the floor this week. Deep catalog runs on several big names, collectible labels like Blue Note, Impulse and Prestige, and some titles of the desert island variety. This week's names include Charlie Parker, Miles Davis, Fatha Hines, Oscar Peterson, Gabor Szabo, Art Pepper, Sonny Stitt, Thelonious Monk, John Coltrane, Keith Jarrett, Jack DeJohnette, Gary Bartz, Jimmy Smith, Wayne Shorter, Horace Silver, Sam Rivers, Herbie Hancock, Stanley Turrentine, Sonny Fortune, Bobby Hutcherson, Dewey Redman, Willie Bobo, Mongo Santamaria, Tony Williams, Phineas Newborn, Larry Young, Cecil Taylor, Dave Brubeck, and the Preservation Hall Jazz Band.
Into the songbirds? We've got female vocalists of every era and sound, including names like Nina Simone, Joni Mitchell, Judy Garland, Rosemary Clooney, Ethel Waters, Julie London, Lena Horne, Nancy Wilson, Edith Piaf, Betty Carter, Astrud Gilberto, Ella Fitzgerald, Billie Holliday, Dinah Washington, Ruth Brown, Petula Clark, Sarah Vaughan, Miriam Makeba, Patti Smith, Tracy Chapman, Toni Childs, Mireille Mathieu, Nana Mouskouri, Nancy Sinatra, and Lulu!
Plenty of rock, naturally. This week we've got a slew of Beatles and Stones, plus must owns from the Monkees, the Byrds, the Band, Emerson Lake and Palmer, Blue Oyster Cult, Blue Cheer, the Allmans, Beach Boys, Steve Miller, psych from Aum, Captain Beyond, and Neil Merryweather, heavy stuff from Cinderella, Black Sabbath, Anvil, Armoured Saint, Vinnie Moore, and Mindfunk, new wave and early indie from Shriekback, Pete Shelley, the Church, Ride, Blur, Mad Season, and some newer ones from Alex G and the Last Shadow Puppets. Plenty more early alternative and new wave obscurities this week, as well.
We've got country and folk from Patsy Cline, Waylon Jennings, Willie Nelson, Leon Russell, Johnny Cash, Arlo Guthrie, the Sons of the Pioneers, and Jack Elliott, plus a truckload of sweet early Chuck Berry LPs!
We wrap up with a wide-ranging selection of soundtracks, ranging from Otto Preminger noirs, to Bond films, to 80s classics, to campy horror, and much more, culminating in a seriously SWEET stash of Italian soundtracks, including several seminal Morricone's, mondo obscurities, and other Italo goodies. We've also got some sweet exotica classics, LPs highlighting South America and East Asia, and a couple Bollywood prizes as well. As always, we've added some things for the kids, and we have a fresh selection of SOUL 45s in the 7" new arrivals bins!
The rest is up to you, come on down and have a go!
NEXT MUSIC TRIVIA TUESDAY APRIL 10TH:
Our next MUSIC TRIVIA at the High Noon Saloon is Tuesday, April 10th. Registration starts at 5:30 with the first question from Angie and Marty at 6PM. Save the date for May 8th!
RECORD STORE DAY 2018 - SAVE THE DATE:

Save the date - April 21st, 2018 is Record Store Day (RSD) 2018!
OTHERS TALK BACK:
This isn't the spot to lay down odds on the third race. OTB is where Others Talk Back and give you the lowdown on what they've been feeling lately. This one's for the customers.
Superchunk – "What A Time to Be Alive" Since their return in 2009, Superchunk has released two albums, one in 2010, and another in 2013. Those albums were good but not great. But those albums were more than one would expect from a band who had not released an album in ten years and had basically stopped touring. The five year wait, however, for "What A Time to Be Alive "was definitely worth it. "What A Time to Be Alive" is as good as any the band released in their classic years – those years being roughly from 1990 to 1995. Yes, it is that good. If you were ever a fun of Superchunk you will have to pick this one up right away. Just remember, it is that good. - Ted

Shannon and The Clams - "Onion" Shannon and the Clams (SATC) have released four albums since 2009. Before this album, Shannon Shaw and her band cranked out a sixties garage/surf sound. They were fun, but also a bit jokey, playing everything for laughs. "Onion" was produced by Dan Auerbach of Black Keys fame. It appears that during the production, Mr. Auerbach and the band went back and looked at the deep background of the band's sound. They swept aside the jokey parts and went back to what made the songs so great so many years ago. Those songs that got the band hooked on the sounds of the sixties in the first place. The time frame for the new album is 1963 to 1965, and includes soul, R&B, pop, surf, girl groups and more. SATC songs on "Onion" are not pastiches of the early sixties, but songs that take the best parts of the sixties and build upon them to make great songs, songs that are great regardless of the time frame. "Onion" is a head turner when compared to what the band did before. And there is nothing wrong with growth! - Ted
Marlon Williams – "Make Way For Love" Mr. Williams is only 28 and this is only his second album. How a man as young as Mr. Williams can make an album that sounds like it is from another era but still sound so totally fresh is astounding. The sweet and high voice of Mr. Williams conjures up visions of a young Roy Orbison. The country/pop music also seems to bring back another era. But as with Shannon and the Clams, there is more going on with Mr. Williams than revivals. His talent is what makes this album something familiar but also some new. And his vocal talent is astounding. "Make Way For Love" is an album from a talent that is just beginning. One wonders what he will do in the next few years. - Ted