Email February 15, 2018
NEW THIS WEEK AT THE SHOP: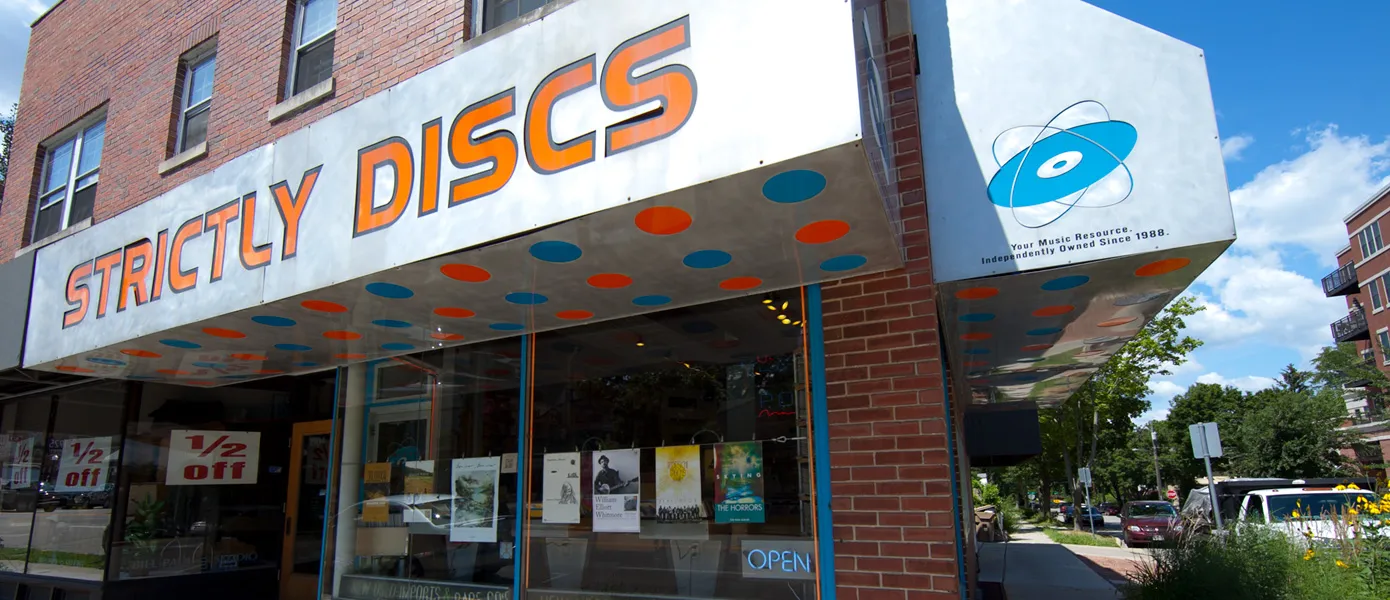 Hey there, hi there, Strictly Discs regulars. It's Thursday night, or its Friday morning, which means we are here with the full rundown of what's what around the shop. We've got a slew of fresh arrivals and a hot new Used Vinyl Alert, so read on.
We've got two fresj releases from Merge Records this week, both in stock on the label's new indies-only colored vinyl pressings. Superchunk brings us their first new album in 4 years, while upstarts Ought make their debut on the label, contorting their anguished post-punk into a new shape of dark pop to come.
In the "Things You Probably Haven't Heard Before" category we have two very wonderful reissues. The RVNG label takes a bit of a detour from it's spelunking in the forgotten caverns of new age and synth to bring us a collection of songs by late-80s songwriter Mark Renner, who amassed quite a body of work to little acclaim in the late 80s. These songs vary a good deal across the span of this set, but Renner sits squarely between the ethereal lonerism of Arthur Russell and the stoic melodies of Echo and the Bunnymen. Temporary Residence unearths two long, rare CD-only performances from Songs: Ohia, the project of the much-missed songwriter Jason Molina. I'm a pretty big Molina fan, and I'd never heard either of these songs before, and they've quickly become favorites. Both of them are staggeringly beautiful and emotionally wrenching, like the best moments of S:O's vast catalog.
Lots more freshness from the indie world. Loma make their debut on Sub Pop with a gorgeous album of Talk Talky, Cocteausish drift-pop. Car Seat Headrest return triumphantly with a redone version of an early cassette release from way back in 2011. We've also got a super limited 7 inch single from everyone's favorite Courtney, Courtney Barnett, in anticipation of a new album coming from her in May. "That's too far away!" you cry? Let this single tide you over. We've also got new releases from US Girls, Shannon and the Clams, Born Ruffians, Everything Is Recorded, American Nightmare, Windhand and Satan's Satyrs, Bell Witch, and Miracle, a new synthpop project from AE Paterra of Zombi fame. We've also got the 3rd and last installment of the new Belle and Sebastian EPs, as well as a CD compiling all three of the records.
The ladies do most of the heavy lifting this week, as we have a new album from Laurie Anderson (with the Kronos Quartet, no big deal) on the heels of her perfornance in Madison last week, and a lovely new record from finger-picker Sarah Louise.
Brandi Carlile sounds more full of life and love than ever on her splendid new album 'By The Way, I Forgive You'. Aw, thanks Brandi. I'm With Her is a new trio formed of three formidable folkies, Aoife O'Donovan, Sarah Jarosz and Sara Watkins, and we have their debut album as a unit.
Kendrick Lamar brings us a limited vinyl version of the actual 2017 Album of the Year, 'Damn.', and this is the version with silver artwork and the tracklist reversed. Our copies are numbered (by Lamar himself, I like to imagine, but it's probably by someone who knows him). We've also got a killer new album from Roy Woods, a Canadian soul musician in Drake's OVO camp. We've also got a vinyl reissue from 2Pac, and a new CD from Nipsey Hussle.
Big Mark Kozelek drops two doozies on us this week. We have the vinyl version of his collab album with Parquet Courts' Sean Yeaton, and a lovely vinyl reissue of what is arguably the peak of his entire body of work: Sun Kil Moon's 'Ghosts of the Great Highway'.
Two whoppers from the fringes of the leftfield hit the floor this week. We've got a reissue of an obscure early 90s ambient/dub/trance record by Ingleton Falls called 'Champagne in Mozambique' in on vinyl, previously only available as a cassette, packaged inside of a book, in an edition of 100 copies. This one's an indescribably beauty! You can tell they were big fans of the ambient side of the KLF, as this record drifts from nodded-out trance, to cloudy dub, to tapeloop snippets with a lazy ease. Check out a sample of 'High' and tell me you don't want to be wherever that is! Getting back to the now, we have a fresh release from the duo of German freaks Wolf Muller and Niklas Wandt called, rather ambitiously, 'Instrumentalmusik Von Der Mitte Der World'. This is a massive record full of chilled grooves that flirt with tribal, jazz, and electro. Snag one or pine for it forever!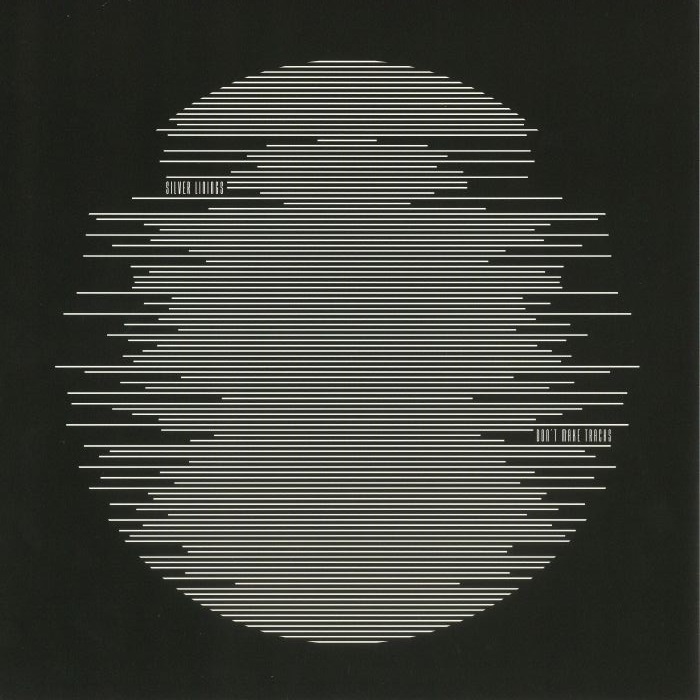 Good week for boogie! And it comes from some unlikely locales. Silver Linings drop a massive new one, out of Australia, and the Star Creature label brings an LP reissue of a 2009 CD by German funksters First Touch.
On the jazz front, we have an LP soundtrack from the documentary 'Chasing Trane', plus new discs from David Murray, Barney Kessel, Jaap Blonk and Terrie Ex, Andy Sheppard, the Shinya Fukumori Trio, and an LP reissue of a killer early LP by Albert Mangelsdorff.
At last, we have Miley Cyrus' latest album, 'Younger Now', in stock on vinyl.
New folk discs are in from Doc Watson, Anne Briggs, and June Tabor. We also have a lovely new album from North African guitar zoners Tal National.
We have two LP reissues of early rarities from New Zealand punk minimalists This Kind of Punishment, plus a new record from Lea Bertucci, three killers from the Dark Entries label by Intense Molecular Activity, Rich la Bonte, and Solid Space. New electronic EPs are in from Omar S, TBZ, Jack Peoples, Carmen, and Superstar & Star.
USED VINYL ALERT: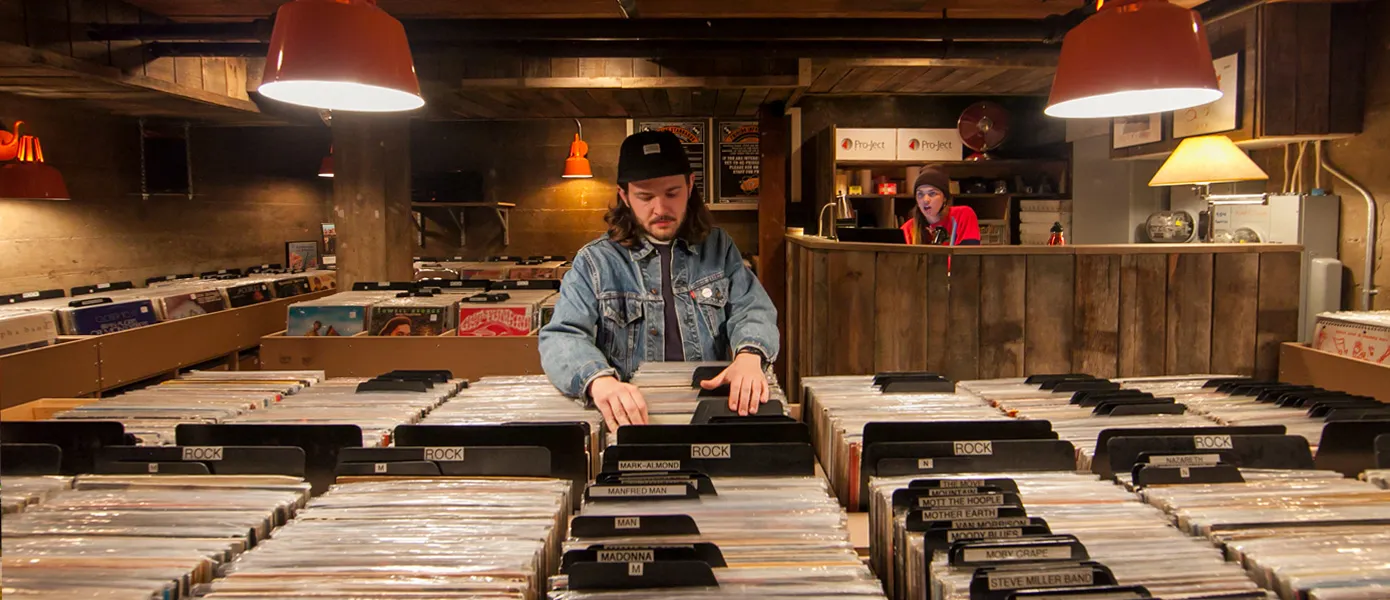 Heading downstairs for this weeks USED VINYL ALERT, we've got a sweet haul of 800+ fresh used LPs & 7"s for you to peruse this week. Starting with the littlest records, let me emphasize to you just how dang many deep soul/blues/country 45s we have been putting out these past few weeks. Even more join them today, so have a look. Also, if you want to remove the whole 'looking' part of the process, help yourself to our new 45 GRAB BAGS. They're full of quality singles, including a lot of household names, and songs that are hard to find on LP!
Lots of sweet jazz is heading out this week, with titles from Sam Rivers, John Coltrane, Miles Davis, Sonny Rollins, Wayne Shorter, Freddie Roach, Horace Silver, Duke Ellington, Coleman Hawkins, Johnny Hodges, Paul Gonsalves, Stanley Turrentine, Ramsey Lewis, Art Pepper, Chet Baker, Tina Brooks, and Herb Alpert. We've also got a fresh crop of the highly in-demand Mosaic box sets.
We've got plenty for the rock heads this week, with a slew of nice ones from the Beatles, Led Zeppelin and Pink Floyd, affordable heat from Paul Simon, ELO, Fleetwood Mac, ELP, the Byrds, and the Allmans, plus a deep dive into more obscure 60s/70s psych, rock and folk, from names like Canned Heat, Druid, Eloy, the Litter, Fever Tree, Clouds, Levon Helm, David Hemmings, Kevin Coyne, Country Joe, Nektar, the Ventures, The Green, Central Nervous System, Gong, Freedom, Fat Mattress, Steppenwolf, Deep Purple, Dwight Twilley, and Def Leppard.
Heading for the 80s, check out titles from Fetchin Bones, Fad Gadget, the Fleshtones, the Feelies, Heavenly Bodies, Nina Hagen, Julian Cope, Camper Van Beethoven, Style Council, Spandau Ballet, Depeche Mode, Howard Devoto, Echo and the Bunnymen, Yaz, Flash and the Pan, and Peter Gabriel.
Loads of great blues in this week from Koko Taylor, BB King, Lightning Slim, Robert Johnson, Hound Dog Taylor, Big Bill Broonzy, and Bo Diddley. A whole lot of Bo Diddley.
On the soul and funk tip, there's plenty of James Brown, Edwin Starr, Walter Jackson, Wilson Pickett, Billy Preston, Jimmy Castor, the Stylistics, and Jimmy Ruffin. We've also got Prince, Whitney Houston, Michael Jackson, plus some raps from Redman, MC Hammer, and more, and a nice run of 90s deep house/euro house singles.
Newer titles are in from Leon Bridges, Ryan Adams, the American Scene, and Tame Impala.
Country and folk in good supply from Wanda Jackson, Johnny Cash, Dave Van Ronk, Eric Andersen, Pete Seeger, David Allan Coe, Judee Sill, and Fotheringay, plus a nice selection of regional/small press folk records.
We wrap it up with a lot of great childrens records, soundtracks and, because the world needs laughter, plenty of comedy!
NEXT MUSIC TRIVIA TUESDAY APRIL 10TH:
Our next MUSIC TRIVIA at the High Noon Saloon is Tuesday, April 10th. Registration starts at 5:30 with the first question from Angie and Marty at 6PM. Save the date for May 8th!
RECORD STORE DAY 2018 - SAVE THE DATE:

Save the date - April 21st, 2018 is Record Store Day (RSD) 2018!
OTHERS TALK BACK:
This isn't the spot to lay down odds on the third race. OTB is where Others Talk Back and give you the lowdown on what they've been feeling lately. This one's for the customers.
Ezra Furman – "Transangelic Exodus" This is Mr. Furman's seventh album, either as a member of a band or as a solo artist, since 2007. According to the press surrounding this release, this album is a collection of personal and autobiographical sketches. The music Mr. Furman has composed fleshes out those sketches. He utilizes a whole variety of different musical styles to get the lyrics across. The styles include seventies pop, punk, psychedelica, neo-disco, singer-songwriter pop, along with a few others. You would think that by using all those disparate styles that "Transangelic Exodus" would be a total stylistic mess. Quite to the contrary, Mr. Furman's musical gifts make this album a fascinating listen. The different styles totally complement the lyrical themes about growing up confused and accepting your sexuality and the ramifications of that sexuality - regardless of what society thinks. This album is the furthest thing from a musical mess and failure. "Transangelic Exodus" is nothing short of a great album. - Ted Talks
Susanna's last name is Wallumrod and she is from Norway. She composes and releases original material, but also specializes in covers. And "Go Dig My Gave" is a collection of covers. Susanna covers English and American folk songs, Elizabethan ballads, Joy Division, Charles Baudelaire, Lou Reed and Elizabeth Cotton. The only instruments used are baroque harp, violin, accordion and African finger organ. The songs are slowed down, and the sparse instrumentation focuses the listener's attention on the lyrics and the melodies of each song. Her musical skills can make a ballad from four hundred years ago sound as current and modern as a Joy Division. Listening to this I can't help think of Nico. But Susanna's voice is not like Nico's Teutonic voice of doom. I am reminded more of Nico's approach to cover material. "Go Dig My Grave" is an engaging look at the power of a great song stripped down to its basics, and interpreted by a masterful musician and vocalist. - Ted Talks