Email February 1, 2018
NEW THIS WEEK AT THE SHOP: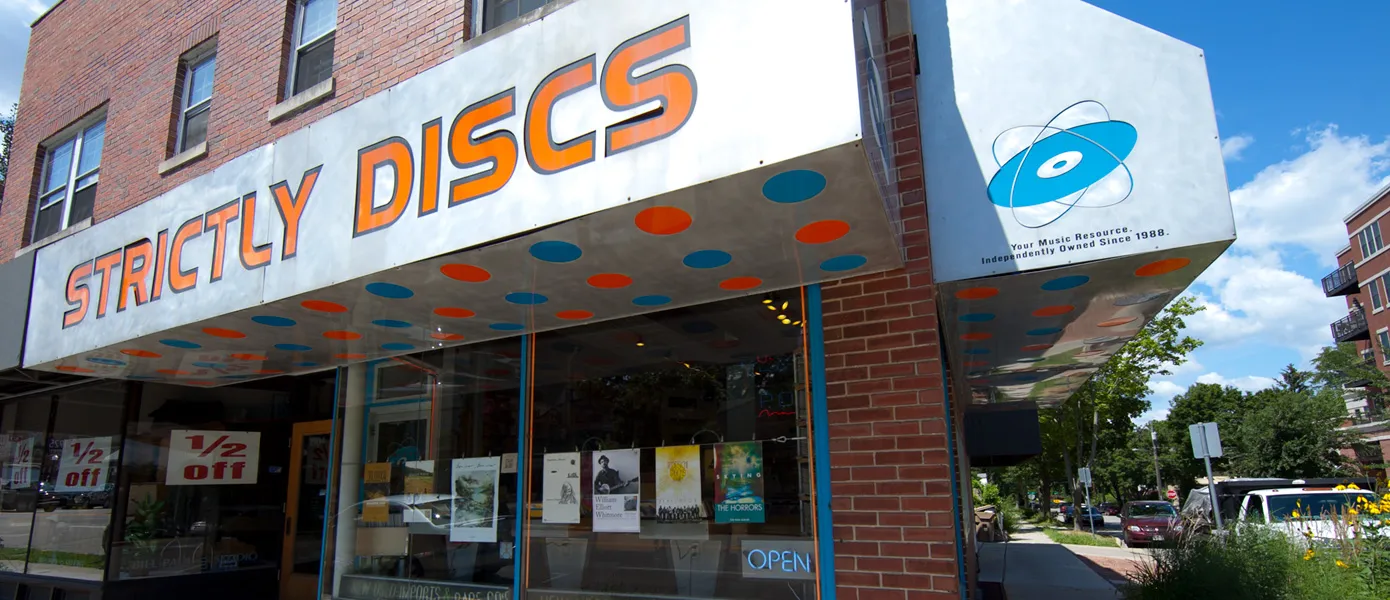 USED VINYL ALERT:
Hello hello, Strictly Discs shoppers. It's Friday again already. Time flies when you're piling up the records like we do around here. Onward to the new stuff!
Just in time for his Super Bowl halftime performance, pop megastar Justin Timberlake brings us a new album that reflects on his Memphis roots, dabbling in Boniverian rootsiness and even overt callouts to country music (Chris Stapleton duets on a track), while reminding us that JT can do it all, from rubbery funk, electro-soul, reggae pop high-powered radio R&B, and a lot of pitstops in between. We have this one on CD and LP.
Androgynous smooth one Rhye brings us a sweet follow up to 2012's 'Woman'. This one's called 'Blood' and features a broader, more dimensional sound than his debut.
Strictly Discs favorite Mary Gauthier delivers a new CD, Rifles & Rosary Beads. All 11 songs are written with and for wounded veterans over the past 4 years; it is beautiful, painful and especially relevant today.
Funky bluesman James Hunter lays a fresh one on us via the ever-essential Daptone label. 'Whatever It Takes' is here on CD and LP.
We've got new albums from the Wood Brothers, Simple Minds, Kyle Craft, Field Music, Bardo Pond, John Oates, a solo LP from Efrim Menuck, the main madman of GYBE, plus an instant classic from the French freakbeat outfit the Liminanas, produced by Anton Newcombe of the Brian Jonestown Massacre.
And speaking of the BJM, we have vinyl represses of two nice ones from them, 'Tepid Peppermint Wonderland' and 'My Bloody Underground'.
Jazz guitarist Julian Lage delivers 'Modern Lore', his latest excellent outing with his trio. We've also got a new LP from longtime sax phenom Courtney Pine, and a new double disc set of Charles Mingus, live at Montreux. A new CD is here featuring two towering pieces by Steve Reich, 'Pulse' and 'Quartet', and we have a new disc from John Zorn.
Macklemore's sophomore bomb 'Gemini' is now in stock on vinyl. We've also got vinyl for Big K.R.I.T.'s '4eva Is A Mighty Long Time', and a new LP from Apollo Brown called 'Anchovies'.
New CDs are in the house with live or unreleased recordings from names like Nikki Sudden, the Stooges, Ron Wood and Ronnie Lane, Lou Reed, Robbie Basho, plus we've got expanded CD reissues of some classic albums from the Residents. Roxy Music's self titled debut gets an expanded 2CD reissue, and we have a massive 7 disc set collecting all of Frank Zappa and the Mothers' live sets from the Roxy.

The Japanese label Mule Musiq delivers and incredible volume of rare Japanese soul, funk and boogie called 'Midnight In Tokyo'. Pristinely crafted bangers abound on this very well-curated set of tracks we Western mortals could never hope to track down on our own.
Vanguard reissues the boundary smashing first 2 LPs from Country Joe and the Fish, plus a deluxe boxset combining them with more unreleased material and ephemera.
NYC hypno-folk duo 75 Dollar Bill's debut LP 'Wooden Bag' is back in print. Pick that up along with their 2016 LP for a double dose of North African guitar meets hillbilly minimalism wonderment.
Heading round the world, we've got a repress of blistering Japanese psych band High Rise's second album, an immense double album reissue from Dutch 4th-worlder Michel Banabila, a lovely reissue of Lloyd Parks 1977 reggae smash "Meet The People", a new version of the Belgian art rock institution Aksak Maboul's second album from 1980, hypnotic organ/guitar jams from 1970's Egypt via Hany Mehanna, a blistering live album from Diamanda Galas, German improv from Schluss, UK post-punk from Blurt, and French synth wizardry from Richard Pinhas, who's 1977 classic 'Rhizosphere' is back in print.
On the electronic front, we have a lovely new album from K. Leimer, a reissue of the Italo disco masterpiece 'Going Up' by the Rah Band, and new EPs from from Lauer, Albrecht La'Brooy, Karen Gwyer, Decent International, Beneath, and Skrs.
USED VINYL ALERT: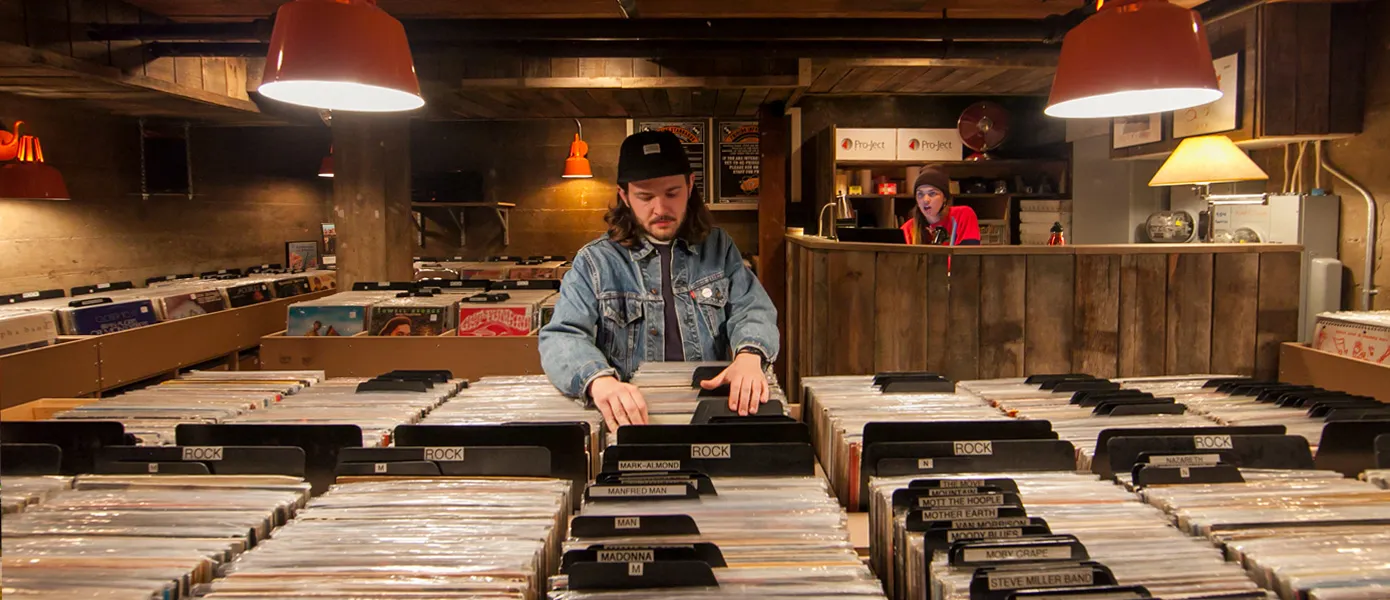 Heading downstairs for this week's USED VINYL ALERT, we've had a folky, funky, jazzy good time putting together this week's new arrivals, which continue to reflect some of the southern flavor of our recent buying expeditions. We continue to delve deep with the audiophile pressings in all genres this week, as well as fishing out a nice selection of soul, blues, and new wave 45s. Be sure to check those out if you are a 45 collector, or just need a couple cheap party starters. There's some serious heat in there this week!
On the jazz front, we've got a ton of fresh ones from names like Booker Ervin, Miles Davis, Grachan Moncur, Kenny Burrell, Grant Green, Sonny Rollins, Hugh Masekela (RIP), Blue Mitchell, Jimmy Smith, Charlie Parker, Art Ensemble of Chicago, Charles Mingus, Dave Brubeck, Esquivel, Oscar Peterson, Mongo Santamaria, John Coltrane, Gil Evans, Eddie Harris, Bill Evans, Oliver Nelson, Wes Montgomery, Count Basie, Hank Mobley, and Thelonious Monk.
The rock and pop cornerstones are well represented this week, with early pressings and MoFis from the Beatles, plus classics by Pink Floyd, the Rolling Stones, the Grateful Dead, Neil Young, the Doors, Bob Dylan, the Band, Leonard Cohen, Led Zeppelin, and David Bowie. Also check out lots more from John Prine, REM, the Allmans, Simon and Garfunkel, U2, Fleetwood Mac, Free, Roxy Music, Rush, King Crimson, Bo Hansson, Tav Falco, Steve Hillage, Genesis and the Flying Burrito Brothers, plus a whole lot more rural rock, early psych, prog and power pop oddities.
On the more leathery end of things, we've got plenty of hard rock this week, from names like Black Sabbath, AC/DC, Queen, Motley Crue, Dio, Tesla, Whitesnake, Judas Priest, Alice Cooper, Great White, Lita Ford, Ozzy solo and Black Sabbath, Skid Row, and Iron Maiden! New wave and such comes from the Cure, Laurie Anderson, New Order and the Flying Lizards.
Several eras of soul and R&B this week from names like Nina Simone, Otis Redding, Sam Cooke, Michael Jackson, Sly Stone, Aretha Franklin, Billy Holiday, Marvin Gaye, Gil Scott-Heron, Wilson Pickett, the Marvelettes, Freddie North, Chuck Wills, and Mandre, plus a many more esoteric, obscure, or regional soul, funk, and gospel.
Lots of essential blues LPs this week, including titles by greats like Luther Allison, Otis Spann, Magic Sam, Luther Johnson, JB Lenoir, Mississippi Fred McDowell, Leadbelly and Sunnyland Slim. A nice range of folk and country includes titles from Geoff Muldaur, the Louvin Brothers, Willie Nelson, the Stanley Brothers, Mickey Newbury, Roy Buchanan, Hank Williams, Dwight Yoakam, and Jesse Fuller.
New records come in second hand from names like Arcade Fire, Vampire Weekend, Ben Harper, Japandroids, Tortoise, Belle and Sebastian, the Hold Steady, Nouvelle Vague, and Real Estate. We've also got electronic and hiphop from heavy hitters like Thievery Corporation, Loscil, Nostalgia 77, and the Jurassic 5.
Some great reggae and dub in the building this week, including Peter Tosh, several from Bob Marley, Lee Perry and the Upsetters, Dub Syndicate and other On-U related projects, plus a couple of lovely calypso/caribbean LPs.
We've rolled out our deepest selection of classical in quite awhile, with an incredible breadth and variety of eras, composers and performers. A lot of these LPs are audiophile quality, if thats your bag, and we have plenty on the esteemed Deutsche Grammophon label.
Beyond these, check out some great soundtracks (Star Wars AND Star Trek, you don't have to choose!), a number of picture discs and other novelties, a couple of lovely childrens records, and don't forget all that heat in the new 45 arrivals!!!
NEXT MUSIC TRIVIA - TUESDAY, FEBRUARY 6TH:
Our next MUSIC TRIVIA at the High Noon Saloon is Tuesday, February 6th. Registration starts at 5:30 with the first question from Angie and Marty at 6PM.