Email January 26, 2018
NEW THIS WEEK AT THE SHOP: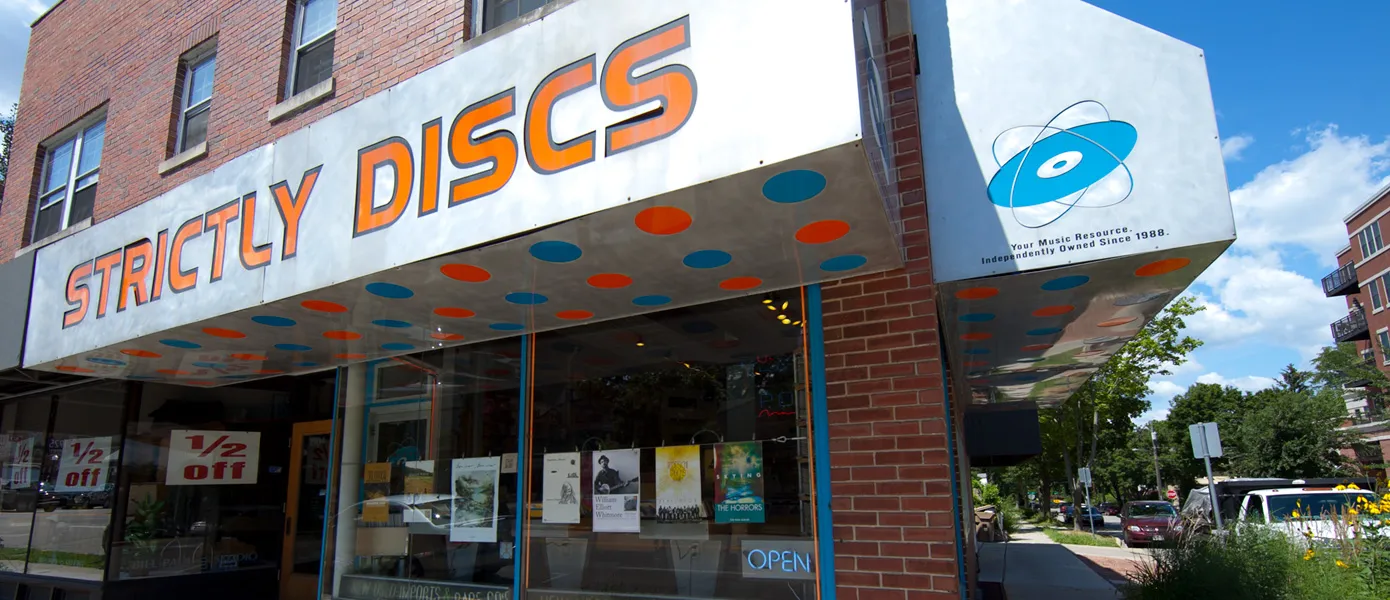 Hello there, music lovers, and happy Friday to you. We have many new & exciting things in the store this weekend!
First off, everyone's favorite garage rock heart throb Ty Segall has a new album, though calling it just an 'album' sells it a bit short. This 19 track epic shows off Ty's full range, every song seems to slot into a different particular genre or style. Fred Armisen is behind the drum kit, and he covers 'Every 1's A Winner' by Hot Chocolate. What more do you need? We have some cool posters to give away with purchase while they last.
LA's No Age took nearly 5 years off between albums, and have gathered a newfound strength on their first record for Drag City, 'Snares Like A Haircut', which finds their arty, poised power pop as cutting as ever. Looking forward to their show here in April!
Drummer Chris Dave makes his debut as a bandleader with 'Chris Dave and the Drumhedz' on Blue Note. The Robert Glasper collaborator has serious chops and leads this extremely star-studded affair through cosmic jazz and funky R&B.
We have new releases from
Calexico, HC McEntire (the vocalist of Mount Moriah), Khruangbin, Portal, Ezra Feinberg, Nightmares on Wax, Tribulation (with vinyl on silver wax), De Lux, Hollie Cook, The Go! Team, Django Django, and Dumptruck, plus a disc of unreleased TV Personalities material, and a live LP from Panic At the Disco.
New electronic CDs and LPs are in from Cornelius, Palmbomen, and Nils Frahm, plus a killer new LP from Brooklyn techno act Bookworms, and a long overdue new album from Vienna's B. Fleischmann, who'se smart, colorful electro pop has defined the Morr Music sound for close to two decades.
On the jazz front, we have a nice 2-CD set of Wes Montgomery in Paris, plus new CDs from Omar Sosa and Tony Tixier.
Seems like we're regularly bringing something new to you from the Aussie powerhouse King Gizzard and the Lizard Wizard. This week its a new 45 on Stones Throw that they share with Mild High Club.
Johnny Jewel might not ever bring us a new Chromatics album, but he's got a great new solo record out called 'Digital Rain', on CD and LP. We've got lots of new rap in the house on vinyl, including the LP version of
Action Bronson's 'Blue Chips', Young Thug's 'Beautiful Thugger Girls', a new album from Evidence called 'Weather or Not', plus fresh LPs from Jon Bap, Tokimonsta, and The Reflecting Sea, a cool new project from Raw Poetic & Damu the Fudgmunk.
American ambient pioneer Kerry Leimer has revisited another one of his breathtaking early albums. 1983's 'Imposed Order' is back in print in an expanded edition, with a whole added disc of further material, on CD and LP. And speaking of timeless ambient, we have two epic records from S
tars of the Lid - 'Refinement of the Decline' and 'Tired Sounds' - back in stock on vinyl.
Plenty of vinyl reissues in this week, including a nice, official and affordable copy of Brian Eno's 'Another Green World',
A Certain Ratio's 'To Each' LP, 'More Specials' by The Specials, Big Black's 'Racer-X', three from Alice Cooper: 'Welcome to My Nightmare', 'Killer', and 'Easy Action', The New York Rock and Soul Revue lp, Veruca Salt's '8 Arms To Hold You', Badfinger's 'Wish You Were Here', and three from Leonard Cohen: 'Greatest Hits', 'Live In London', and the long out of print 80s classic 'Various Positions'.
After the cassette release made several '17 year end lists, we now have an LP version of Otim Alpha's 'Gulu City Anthems', on the same label that just dropped the 'Sound of Sisso' compilation on us. Alpha's tracks strike a curious, addicting balance between traditional wedding music from his part of Uganda, and a driving electro style that verges on Chicago/Detroit ghettotech. Phenomenal!
We've got a great compilation from the little-heard Spanish musician Javier Segura, who produced a considerable output of DIY ambient/electronic/jazz on the Canary Islands in the 1980s. What a sweet one.
Dean Blunt (of Hype Williams/Babyfather) and Joanne Robertson (the dark folk artist) collaborated on a new LP that hearkens back to Blunt's landmark 'Black Metal' album.
Bill Fox of underground power-pop heroes The Mice has unearthed recordings of straight to tape demos from back in the day, and released it on an LP called 'Before I Went To Harvard'. Fans of earlier Mountain Goats, Tom Westerberg, and even Bob Dylan will love this one to pieces.
We've got a stunning reissue of the mid-70s South African jazz classic 'Night Express' by Black Disco. Aint no disco on this record though, just a whole lot of tasty grooves.
The Dark Entries label has been busy lately; we've got four new records from the tireless synthwave reissue label. Two from French minimal poppers Trisomie 21, an unreleased LP of music by Robert Rental, and the holy grail of British DIY new wave, 'Space Museum' by Solid Space!
New experimental LPs are in from Ceramic TK + Ipek Gorgun, Isorinne, and Bana Haffar, while we have some new
12"s from Alessandro Adriani, a lovely new one from D.K. on Antinote, Ozo, Nocow,
SKRS, Hodge, DJ Spider, Black Merlin, and two mini-albums on LIES from S. English and Svengalisghost.
USED VINYL ALERT: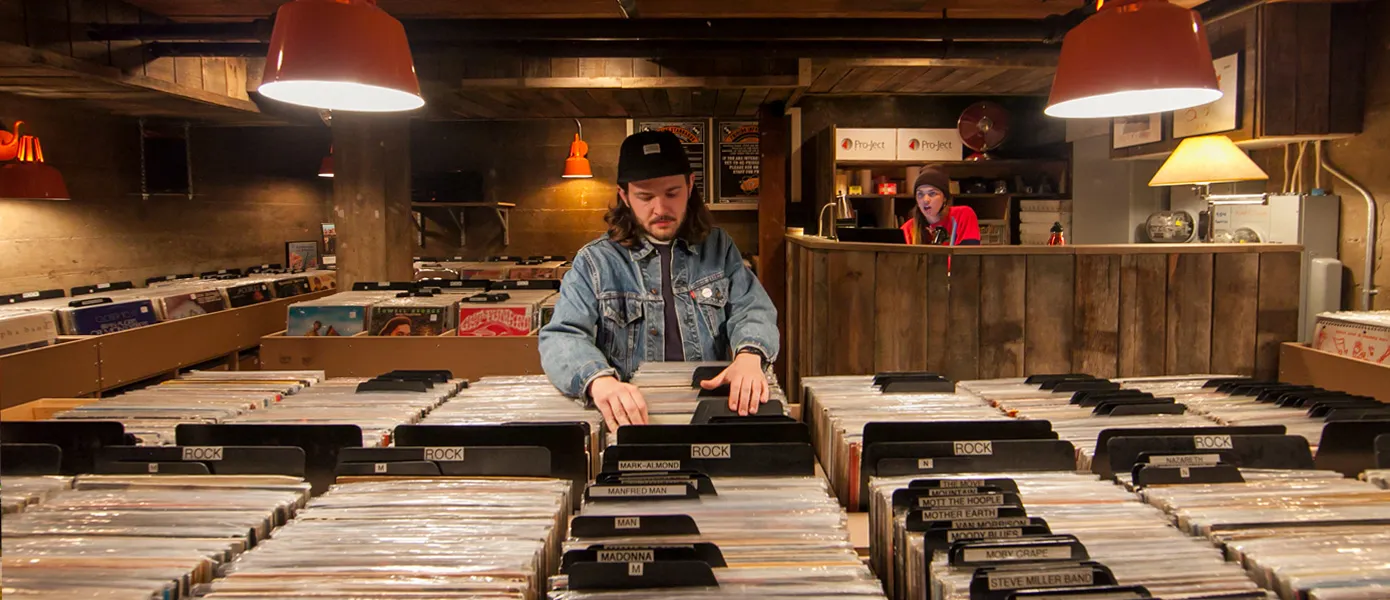 Moving downstairs for this week's USED VINYL ALERT, we're at full capacity in the new arrivals. There's so much here to check out you won't know what to do. But it's ok, take a breath, maybe grab a drink of water, and pace yourself.
Lots of special ones this week, including Pink Floyd bootlegs, a couple of Mobile Fidelity Bob Dylan LPs, plus some timeless scores from the Doors, the Grateful Dead, Jimi Hendrix, David Bowie, the Rolling Stones (zipper cover!), and the Who.
Plenty of classic and obscure rock of all stripes, including choice cuts from Le Orme, the New Barbarians, Gypsy, Nektar, Nazz, the Incredible String Band, the Flying Burrito Brothers, early, R.E.M., Bill Blue, Edward Bear, Sparks, NRBQ, Bob Seger, Rodney Crowell, Lynyrd Skynyrd, Robyn Hitchcock, Harry Nilsson, Canned Heat, Manfred Mann, the Amboy Dukes, and Michael Nesmith. Harder stuff comes from Alice Cooper, Judas Priest, Ozzy Osbourne, Night Ranger, Thin Lizzy, Black Sabbath, and the New York Dolls.
Jazz of every strain, shape, and sound is here this week, covering several decades of vital jams from Miles Davis, Jackie McLean, Zakir Hussain, Kenny Burrell, Larry Young, John McLaughlin, John Coltrane, Charles Mingus, Paul Desmond, the Jazz Messengers, Horace Silver, Sonny Rollins, Arnett Cobb, Brother Jack McDuff, Jimmy Forrest, Dexter Gordon, Roy Ayers, Art Ensemble, the Three Sounds, Cannonball Adderley, Dave Brubeck, Oscar Peterson, Stan Getz, Carla Bley, Art Blakey, Mal Waldron, Eric Dolphy, Keith Jarrett, and Duke Ellington!
We've got a slew of fresh 45s to dig on, including the largest batch of soul 45s we've had in quite a while. Some rare gems in here! We've also got some indie, new wave and blues 45s, plus a healthy number of picture discs!
Speaking of soul and blues, we've got a lot of heat in that department on LP this week. Come pick up records from Jesse Fuller, Jimmy Rogers, Magic Sam, Eddie Boyd, Marvin Gaye, the Four Tops, Jimmy McCracklin, James Brown, Aretha Franklin, Smokey Robinson, Little Richard, the Coasters, and the O-Jays!
A large collection of audiophile vinyl hits the floor today, including several rock, classical, and folk titles, plus records from Chris Whitley, Amos Lee, Joe Cocker, Willie Nelson, and Miles Davis.
Quite the selection of new-ish and recent releases in the house today, from names like Andrew Bird, Efterklang, Kings of Convenience, Angus Stone, Vincent Segal, Craig Finn, Jens Lekman, Jon Butler, the Hold Steady, the Cactus Blossoms, the Gloaming, Piers Faccini, Ben Harper, David Gray, Sigur Ros, the Pinetop Seven, Deerhoof, Kishi Bashi, Joanna Newsom and Neko Case.
Newer electronic stuff is in secondhand from Trentemoller, Nostalgia 77, James Blake, Moby, Christina Vantzou, and A Winged Victory For the Sullen. Rap and rap-adjacent LPs come in from Le1f, Tory Lanes, Partynextdoor, and Deradoorian.
Lots of great reggae this week, including stone classics from UB40, Delroy Wilson, Jimmy Cliff, Sly and Robbie, Bob Marley, Toots and the Maytals, and Peter Tosh. We've also got international LPs from India, Armenia, Africa, and some cool exotica from Yma Sumac and Carmen Miranda.
We wrap things up with an extensive collection of soundtracks and classical and old, old-school Children's albums!
Thanks for reading and we hope to see you at the shop!
NEXT MUSIC TRIVIA - TUESDAY, FEBRUARY 6TH:
Our next MUSIC TRIVIA at the High Noon Saloon is Tuesday, February 6th. Registration starts at 5:30 with the first question from Angie and Marty at 6PM.