Email January 18, 2018
NEW THIS WEEK AT THE SHOP: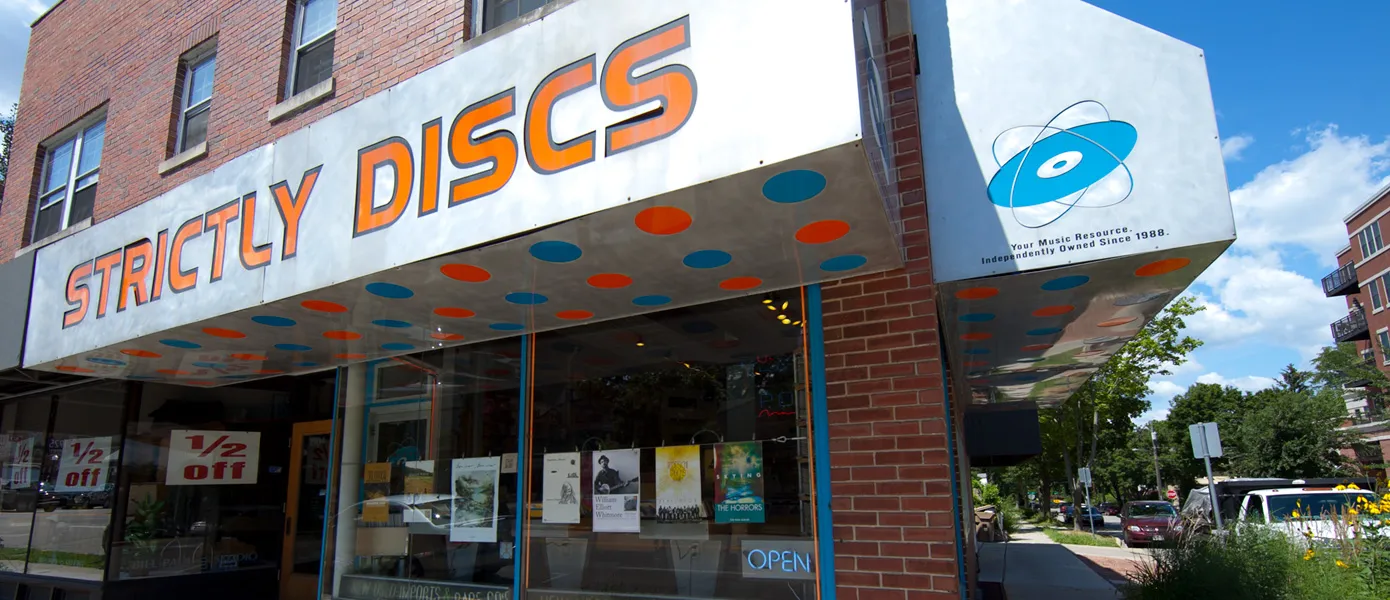 Greetings SD MVPs, all kinds of exciting releases and used digs to be had this go round!
The New York indie-R&B act Porches follows up his killer Domino debut with a second album that casts Cameron Wisch's off-kilter vox in a more crystallized beatscape (arriving Friday morning. While they last, we have super cool Porches lighters to give away with purchase of CD or LP. But please be careful with them!
Merrill Garbus' long-running Tune-Yards project gains further dimension with each release, and with 'I Can Feel You Creep Into My Private Life', her wonky yet inviting world of art-pop is broader than ever, with sideways glances at Fela Kuti, 90s club tunes, and dancehall. Be swift and snag the LP on indie exclusive clear vinyl.
The Swedish psuedo-Memphian sisters known to the world as First Aid Kit have their first album out in close to four years. 'Ruins' finds the ladies expanding their country ballad circle, and getting even better with age, which is hard to imagine!
The Shins revisit their last album, "Heartworms" with a complete remodel. This time around it's called "The Worms Heart", and we've got it on CD and LP. Second time's a charm, perhaps?
We have a new live album from Swedish heavy metallers Ghost on CD and LP, with a couple exclusive new tracks in the mix.
Well into their second decade as a band, we might want to start calling Fall Out Boy "Fall Out Men", but anyway, we have their new album 'M A N I A' in the house, and it sees the band moving even further away from their pop-punk origins and deep into some pretty high powered EDM-fueled snarling rock.
If you've ever heard the Hot Snakes, you'll probably want to swing in for the represses of their first three albums - 'Automatic Midnight', 'Suicide Invoice', and 'Audit in Progress' - which are all well over a decade old at this point (good lord) and heretofore out of print on vinyl. If you haven't heard the Hot Snakes, get familiar! The group combines members of legendary underground 90s San Diego bands Rocket From the Crypt and Drive Like Jehu, meeting somewhere in the middle for a sneering, careening, high-powered and catchy heavy garage rock trip. On colored vinyl whilst they last.
Other new releases this week roll in from the trusty Glen Hansard, speed metal elders Corrosion of Conformity (on super limited color vinyl!), art-popper Bahamas, and Cult of Luna. We've also got some EP length vinyl releases from Belle and Sebastian and the Arcade Fire, and a live LP from grunge granddads Mudhoney.
Progressive jazz powerhouse ECM brings us a whopping four new releases this week, and these are some real beauts. Check out new titles from Thomas Stronen, Bobo Stenson, Kit Downes, and John Surman. The Surman is our pick; quite gorgeous! Also on the jazz front is a new CD from Chicago torchbearer Nicole Mitchell.
We first heard from NC rapper Rapsody when she guested on Kendrick Lamar's big tune 'Complexion', and her rapid rise is confirmed now with a physical release of her debut album 'Laila's Wisdom', which was previously digital only. Kendrick, BJ the Chicago Kid, Anderson.Paak and many more big names show up here, but don't steal the show. In stock on CD and LP.
The Numero Group brings us the last piece of the history of the singular American musician known as Laraaji, with a delectable CD/LP repress of an early 80s cassette called 'Vision Songs'. Unlike the hymnal, trancelike records that gained Laraaji (a musician 'discovered' playing his zither on a streetcorner by none other than Brian Eno) his relative acclaim, the songs from this tape are on some entirely other plane. The instrumentation is zither and keyboard, and Laraaji is singing. It's not a Carnegie Hall type of voicecraft, to be sure, but I've never heard something quite like this. The man sounds like he's speaking to us from a dreamworld with plenty of room for you to join him in, with an earnestness and naivete that easily draws comparisons to the plaintive wail of Arthur Russell. 'Vision Songs' is an exquisitely documented snapshot of a moment in this musician's life that is typically outshined by his voluminous output of more cerebral or abstract music.

This week's installment of Rhino's Start Your Ear Off Right campaign has some major winners. We've got LP represses of Earth Wind and Fire's 'Greatest Hits, Vol. 1', two classics from John Prine, 'Sweet Revenge' and 'Diamonds in the Rough', Richard and Linda Thompson's timeless break-up album 'Shoot Out the Lights', Golden Smog's 'Weird Tales' on vinyl for the first time, plus Aretha Franklin's 'Lady Soul', ZZ Top 's 'Rio Grande Mud', and Vangelis' soundtrack to the original Bladerunner.

Speaking of reissues, we've also got Sunny Day Real Estate's 'Rising Tide' back in print, an expanded 2 CD version of Fleetwood Mac's self-titled smash, and a much-needed vinyl reissue of the Durutti Column's overlooked later album 'The Guitar and Other Machines'. Barney Wilen's epic travelogue album 'Moshi' is a marvel, back in print in full 2LP version with a DVD included, traversing between jazz, folk, and traditional African styles.

On the techno and dance front, we have three special records from the Berceuse Heroique label by Benoit B, Zov Zov, and Heap. M.E.S.H. drops a new album chock-full of skeletal bangers on PAN. Timeless rhythm wreckage from T++ is back in print with his 'Wireless' album. Prurient puts us to the ultimate test with a new 4 DISC cd set. Biosphere spoils us with a 2-disc set of non-album and rare tracks. New singles and EPs are here from Move D/Jordan GCZ on Off Minor, Loft on Wisdom Teeth, Dj Aakmael on Scissor and Thread, Tornado Wallace on Animals Dancing, Mozaika on Public Possession, and Kassem Mosse on Ominira.
Library jazz composer Piero Umiliani is best known for penning the unassailable earworm 'Mahna-Mahna', but his discography goes far deeper than that with tens of hundreds of esoteric beat soundtracks and exotica. 1975's 'Continente Nero' is a highlight of these albums and has been largely unfindable, which is too bad, as it's polyphonic genre-bending depth completely predicts the fluidity and range of a modern group like Tortoise. For a limited time, this one's back in print, paired with another LP from the same era.
Following on from the South African 'Pantsula!' compilation which is back in stock, we have an utterly ballistic new compilation from the Ugandan label Nyege Nyege Tapes called 'Sounds of Sisso', showcasing the high-high-I do mean-high energy rap/soca/dancehall-esque music of that region. Check samples online or just pick this one up blind and get ready to have your hair blown back.
Rounding off, we've got more crucial experimental and oddball records in the house from David Behrman, Mind Spiders, Alexandre Bazin, Michel Banabila, Mhysa, and Maria Monti, plus an extremely delectable, and already out of print 4 LP box set of unreleased works by the French ambient artist Ariel Kalma!
USED VINYL ALERT: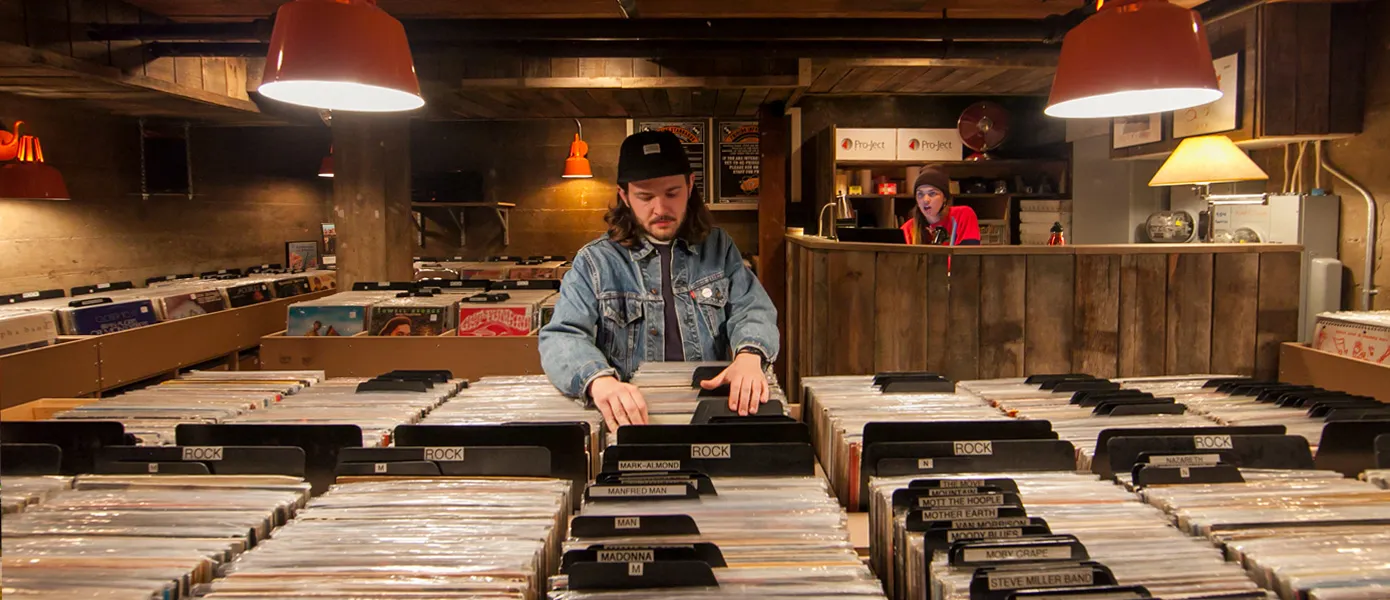 Heading downstairs for this week's USED VINYL ALERT, we've got some heartstoppers down here for ya, so go easy!
We continue our deep dive into several recent multi-genre collections from down south. Starting with the soul, we have a ton of great classics and seldom seen early albums from names like Marvin Gaye, the Isleys, Sam Cooke, James Brown, Prince, Stevie Wonder, Funkadelic, Wilson Pickett, Gloria Lynne, Lloyd Price, Wynona Carr, Otis Redding, the Fatback Band, Rick James, the Drifters, David Ruffin, and the O'Jays, plus a slew of more obscure titles in the soul, funk, funky-soul, gospel-funk, and gospel genres.
On the same level, we have a bunch of female vocalists, led by Billie Holiday, who has about 25 records in the new arrivals this week. Also check out LPs from Sarah Vaughan, Nina Simone, Francoise Hardy, Edith Piaf, and Dinah Shore.
Lots of rock essentials this time, including huge ones from the Rolling Stones, Pink Floyd, Jimi Hendrix, the Beatles, John Lennon solo, Neil Young, Frank Zappa, JJ Cale, David Bowie, Bob Dylan, the Band, Led Zeppelin, plus sweet ones from John Martyn, Joni Mitchell, the Modern Lovers, and Van Morrison.
The rock, it stops not, with crucial slabs from the Pretty Things, the Yardbirds, Moby Grape, the Allmans, Sir Douglas, the Soul Survivors, Lee Hazlewood, John Prine, Slade, the Searchers, the Small Faces, Saxon, the Blue Oyster Cult, Alice Cooper, Steve Miller, Little Feat, and the Beach Boys!
If new wave is more your scene, come grok LPs from Modern English, Patti Smith, Talking Heads, the Tom Tom Club, Erasure, the Housemartins, OMD, the B-52s, the Style Council, Nick Lowe, and the Psychedelic Furs.
Many waves of jazz are hitting us this week, including sweet ones from Miles Davis, Thelonious Monk, Kenny Dorham, Lee Morgan, Milt Jackson, Sonny Rollins, Art Pepper, Duke Pearson, Gerry Mulligan, Don Shirley, Horace Parlan, Lonnie Smith, Lou Donaldson, Gene Ammons, and Jimmy Smith.
We've lucked into a seriously deep run of LP versions from the Vinyl Me, Please record club. Check out exclusive pressings of a wild combination of artists, including Badbadnotgood, the Fugees, Weezer, Nada Surf, J Dilla, Four Tet, Wilco, the Upsetters, Hot Chip, Father John Misty, and Youth Lagoon, plus many more.
Some fine blues this week from Freddie King, Clarence Carter, Luther Allison, Albert Collins, Ronnie Earl, and several volumes of the Stompin' comps. We go deep into the earliest days of country and western with Bobby Bare, Hank Williams, the Stanley Brothers, David Allan Coe, Tammy Wynette, and Doc Watson, while also offering a nice range of folky things like Sandy Bull, Odetta, John Stanfield, Bill Monroe, Charley Poole, Pete Seeger, Woody Guthrie, Barbara Keith, Josh White, and several interesting Folkways releases.
We wrap up with odds and ends from all over the musical spectrum: some soundtracks, some classical, some reggae and caribbean LPs, and some sweet guitar albums from Laurindo Almeida and Carlos Montoya!
NEXT MUSIC TRIVIA - TUESDAY, FEBRUARY 6TH:
Our next MUSIC TRIVIA at the High Noon Saloon is Tuesday, February 6th. Registration starts at 5:30 with the first question from Angie and Marty at 6PM.