Email January 11, 2018
NEW THIS WEEK AT THE SHOP: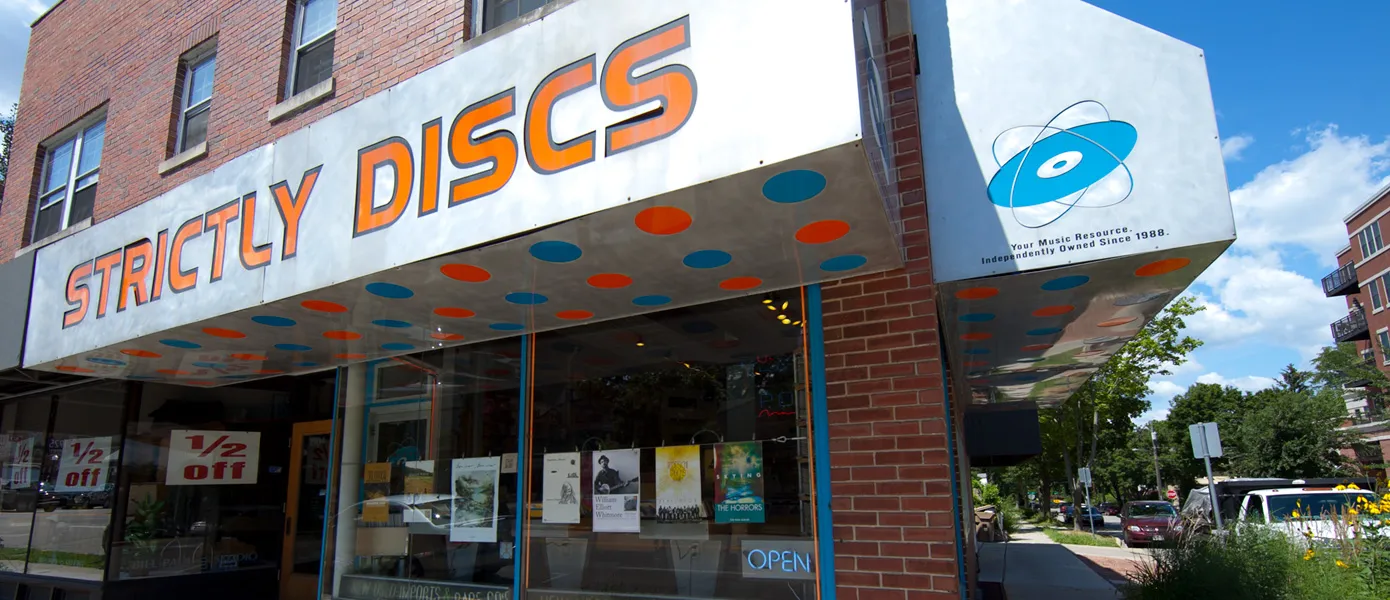 Hi there, everyone. Welcome to this week's Words On Sounds email, where you get the full report on what's new at Strictly Discs. We have a wild spread of new releases and primo used vinyl for you to check out today!
On the new release front, our most anticipated title this week comes from the animal that needs no introduction, the one and only Panda Bear of Animal Collective. His new EP is called "A Day With the Homies", and is a vinyl-only release that is only available in indie stores - take that Urban Outfitters! We've been jamming a test-pressing of this one all week and it's a marvelous slab of PB's singular brand of kaleidoscopic avant-pop.
We also have a new release from Southern crooner Anderson East. This one's produced by Dave Cobb and shares a similar sound as the last couple Cobb-led Jason Isbell albums, while East's voice is a bit smoother going down, and he seems to have far fewer stresses in his life than Isbell does. We're digging this one as a warmer-upper for sure.
The Blood Orange/Grizzly Bear affiliated Terrible Records label brings us a cool new release from a multi-instrumentalist Sam Gendel. Lil Uzi Vert's recent release 'Luv Iz Rage 2' is now here on vinyl. Smashing Pumpkins drummer Jimmy Chamberlin has a new release with his own 'Complex'. Funky, sleek electro-pop ingenue Borns has a new album in on CD and LP. Shame's debut album 'Songs of Praise' is here on colored wax. We have new releases from Black Rebel Motorcycle Club, Corrosion of Conformity, and the Penguin Cafe Orchestra. The Big Star archive continues to give up the goods with a new CD of an unheard live set from 1974. Blue Note brings us a new release from organ god Dr. Lonnie Smith, and we have new CDs in from Curtis Salgado, Tinsley Ellis, and Petula Clark.
The Rhino 'Start Your Ear Off Right' brings us some real whoppers this week, all on colored vinyl: we have two EPs from the Notorious BIG, '
Big Poppa' on white vinyl, 'Hypnotize' on black/orange; Dio's 'Holy Diver' on red and 'Last in Line' on blue, and ZZ Top's classic 'Tres Hombres' on green.
Speaking of reissues, we have a copy of Brett Dennen's self-titled LP back in print, a yellow and blue vinyl version of X-Ray Spex's classic 'Germ Free Adolescents', a fresh repress of Betty Davis' career landmark, 'Nasty Gal', and a 20th anniversary LP press of Houston rapper Lil Keke's 'Dont Mess With Texas'. Brazilian funkster Marcos Valle's boogie holy grail 'Estrelar' is here, plus copies of the stone-killer early 70s Detroit funk-rock bomb from Eddy Senay, 'Hot Thang'. If you dig the guitar-driven funk of Dennis Coffey and that ilk, this is one you must have!
West coast folkways-oriented guitarist/vocalist Marisa Anderson has a fresh LP of traditional and public domain songs out on Mississippi. This one's a beauty.
On the heels of last year's excellent 'Even A Tree Can Shed Tears' compilation from Light In The Attic, a Japanese label is now rolling out some drop dead gorgeous reproduction LPs of full albums that are represented on that comp. This week we have two from Happy End and one from Tokedashita Garasubako. Beautiful artwork and Obi-strip here (naturally), as well as timeless music; these are sure to become collector's items rather quickly.
We have a 45-RPM remaster of the Rolling Stones 'Exile on Main St.' spread across 2 LPs, an LP release from Sun Records with a slew of artists paying tribute to Hank Williams, plus a greatest hits vinyl set from Tears For Fears.


We have two killer video game soundtracks this week, 'Sonic Mania' and 'Metal Slug', plus an LP version of Christa Lee's 'Welcome To the Fantasy Zone'. The Seattle-based musician makes chiptune music that sounds like evocative soundtracks for Sega games that never existed. Steve Reich's massive achievement 'Drumming' is available on a new audiophile label. The Seance Centre label brings us a lovely, remastered version of Canadian new age folkie Beverly Glenn-Copeland's 'Keyboard Fantasies', a voyage into pastoral synth that will leave you changed by the end. We also have new ambient electronic wonders from Palta and Bartosz Kruczynski.
USED VINYL ALERT: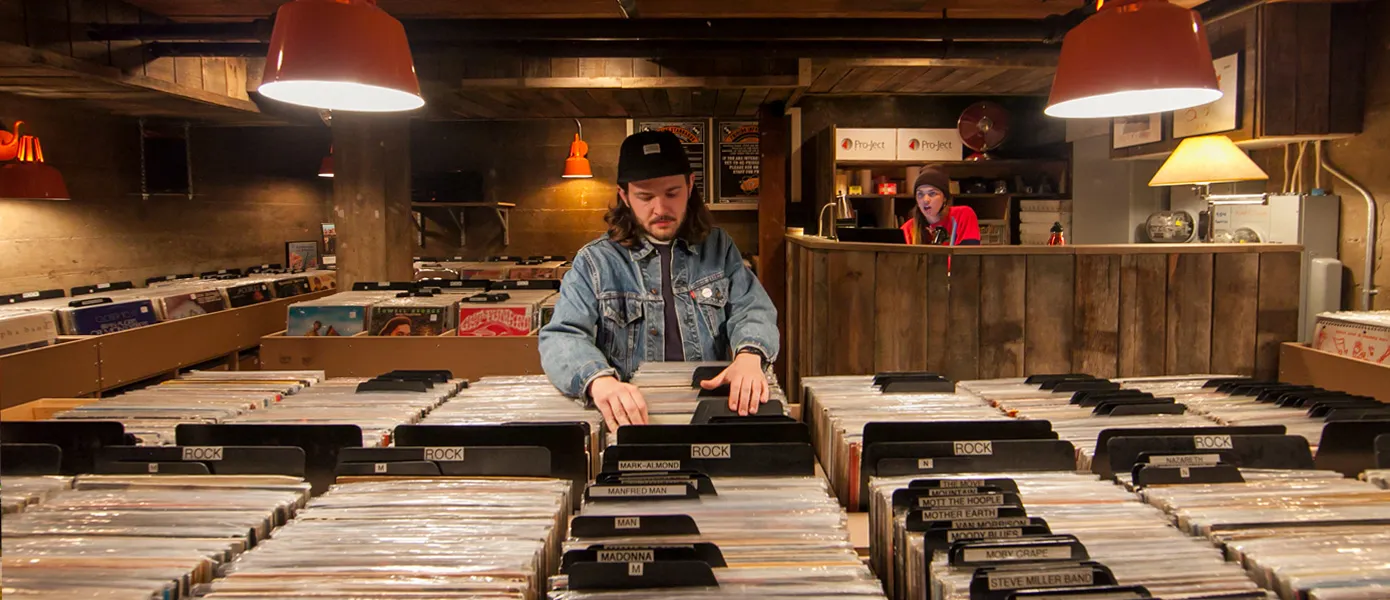 Heading downstairs for this week's USED VINYL ALERT, we have a very cool collection that centers on older R&B, soul, blues and jazz this week, mostly sourced from our recent trips to the Carolinas. Being as lots of these records were dug up halfway across the country, there's a lot of cool titles here we've never seen before! We've had lots of fun flipping through these all week.
On the soul front, check out titles from the Impressions, Otis Redding, Brook Benton, Jackie Wilson, Gladys Knight, Margie Joseph, Edwin Starr, Sam Cooke, Archie Bell, Donna Summer, Ike & Tina, the Chambers Brothers, Parliament, Stevie Wonder, James Brown, Hank Ballard, Linda Jones, Al Green, and Michael Jackson.
Some great jazz this week rolls in from Jimmy Smith, Wes Montgomery, Horace Silver, Louis Armstrong, Miles Davis, Hank Mobley, John Coltrane, Charles Mingus, Yusef Lateef and Cecil Taylor!
On the bluesier end of things we have Lightning Slim, Little Caesar, Allen Toussaint, Joe Turner, John Lee Hooker, Bobby Bland, Odetta, Cisco Houston, Muddy Waters, Champion Jack Dupree, and BB King.
Plenty more fills in all the connections in this collection, including a slew of early doo wop LPs, some 80s funk, and several compelling gospel albums. We have a lot of calypso and steel drum records, plus reggae from names like Peter Tosh, Bob Marley and Jimmy Cliff. Hip hop runs the gamut from the Geto Boys and Young MC, to Whodini, the Fat Boys, and Kid N Play, to Lil Louis, Schooly D and Trick Daddy.
We've got some popular classics this week from Led Zeppelin, Black Sabbath, David Bowie, Prince, Tom Waits, Fleetwood Mac, Link Wray, Jimi Hendrix, the Grateful Dead, and John Lennon. Hard rock and head rock comes from The Seeds, Rhinoceros, the Troggs, the Monkees, Slade, Mother Hen, Magma, Scorpions, Bob Seger, Kiss, Moby Grape, John Martyn, Mount Rushmore, and the Music Machine. 80s punk and wave comes from some great names like the Ramones, the Specials, Depeche Mode, Devo, the Residents, Roxy Music, Spandau Ballet, Squeeze, the Dead Kennedys, the Clash and the Gun Club!
We have new arrivals in the 7-inch department as well: lots of indie, experimental and punk 45s, plus some Beatles/Stones/Floyd jams, plus some unusual train sound 45s. Choo choo yall.
We wrap up with a cool spread of more recently released LPs, from names like the White Stripes, Alabama Shakes, Pallbearer, Green Day, Bleached, the Waterboys, Spoon, Quilt, Frankie Rose, Downtown Boys, Crystal Stilts, Gayngs, Helen, Fleet Foxes, Midlake, Franz Ferdinand, Imperial Teen, and M83!
NEXT MUSIC TRIVIA - TUESDAY, FEBRUARY 6TH:
Our next MUSIC TRIVIA at the High Noon Saloon is Tuesday, February 6th. Registration starts at 5:30 with the first question from Angie and Marty at 6PM.