Email January 4, 2018
NEW THIS WEEK AT THE SHOP: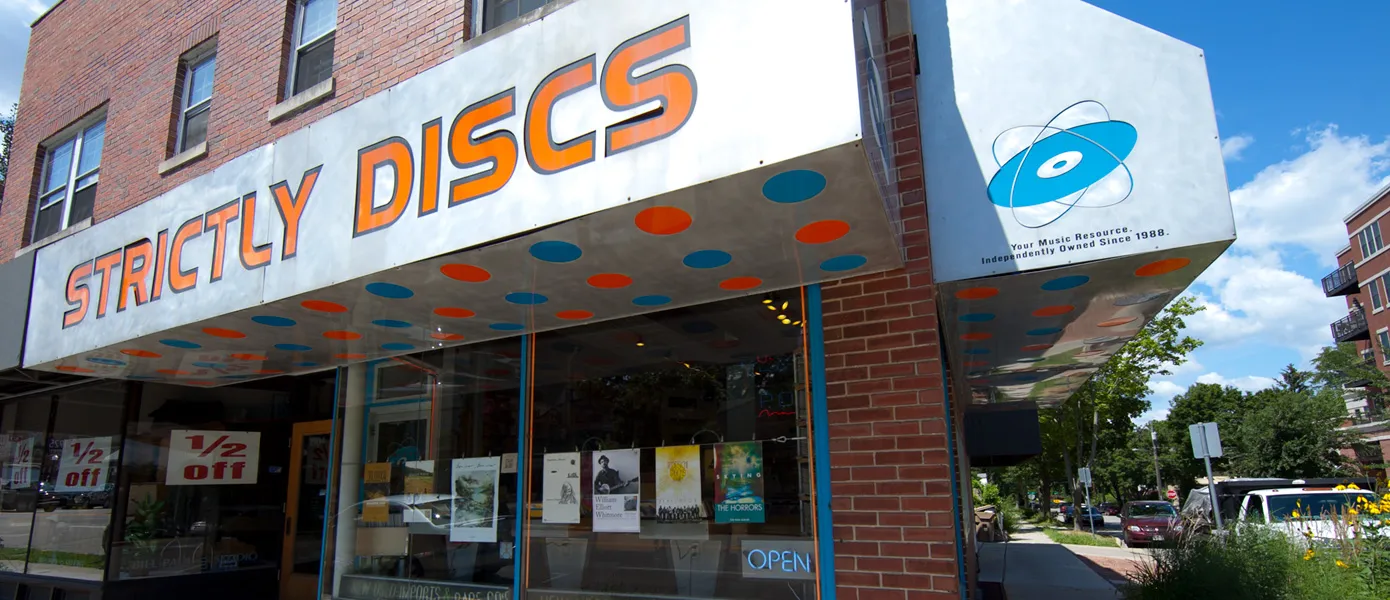 Happy New Year, Strictly Discs VIPs! With the year just under way, we don't have too many new releases this week, but what HAS arrived so far is pretty phenomenal! We have some excellent Brazilian reissue LPs from the gold standard Mr. Bongo label. Some very hard to find titles here, rendered in beautiful exact reproduction sleeves, from Tom Ze, Arthur Verocai, Pedro Santos, and Tenorio Jr.! Also on the Mr. Bongo label, we have an incredible new compilation of vintage trad/rock from Mali.
Just in time, as we've just run out of his very in-demand 'Music For Nine Postcards' reissue, we have more LP copies of 'Pier + Loft' by Hiroshi Yoshimura. Every bit of the hype on this obscure 1980s ambient composer is well-deserved, as a single listen to this LP will reveal. If you enjoy the prismatic stillness of Harold Budd and the chroma-key glassiness of the chiller end of Edgar Froese, or if you just like plainly pretty music, you will dig this one.
We've now got the vinyl version of Neil Young's rousing new album with the Promise of the Real, called 'The Visitor'.
Miami weirdo trap rapper Lil Pump bequeaths us his first legit CD release, 'The Lil Pump Tape', and while I can't quite relate with this young man's lifestyle, it is undeniably catchy music.
Indiana lo-fi darlings HOOPS drop a compilation LP that collects their demos/odds and ends, previously only available on out of print vinyl and cassette, called 'Tapes #1-3'.
The Rush Hour label brings us a cherished new compilation called 'Pantsula!', the first set of it's kind that attempts to document the wild, innovative, jubilant world of early 90s South African dance music. Collecting tunes from very hard to find 12"s and CD-rs, this comp covers the kwaito and bubblegum genres as they collided with the sounds of classic 80s American house music, and it rules!
The VP label brings out a much-needed new version of Horace Andy's 'Good Vibes', which originally came out in the 90s on Blood & Fire. Deep, vibrational lovers rock from the master here, cut disco-style for maximum iration.
Chris Carter more or less invented electro in his bedroom in the late 1970s with the music that would appear on the 1980 cassette 'The Space Between'. Moody, hypnotic, and arrestingly simple, the man who gave Throbbing Gristle it's proto-techno edge curated a vinyl re-release of the tape in 2010 with unreleased takes and minor tweaks, but it's been out of print for years since then, until now!
The Gist were a short-lived band from Wales that spun off from the iconic Young Marble Giants, the splendid trio that defined minimalism within post-punk with their only album, 'Colossal Youth'. The Gist had a decidedly more upbeat approach than the po-faced Giants, and as far as I knew only had one album, the lovely 'Embrace the Herd'. But now comes another heretofore unreleased album from the same time period, 1982-ish, seeing the light of day for the first time, and it's hard to understand how it's stayed locked down so long. 'Holding Pattern' has the same scattered approach to genre: seaside pop here, white reggae there, punk funk all over, but I'd argue its far more cohesive than anything else I've heard from the group. A wonderful surprise.
The Knekelhuis label brings us a deeply-dug compilation of early 80s Dutch synthwave called 'Kale Plankieren', and we've got new electronic releases from labels like Minimal Wave, Nous, Whities, Dopeness Galore, and Safe Trip, plus a mindblowing new EP from Koehler.
USED VINYL ALERT: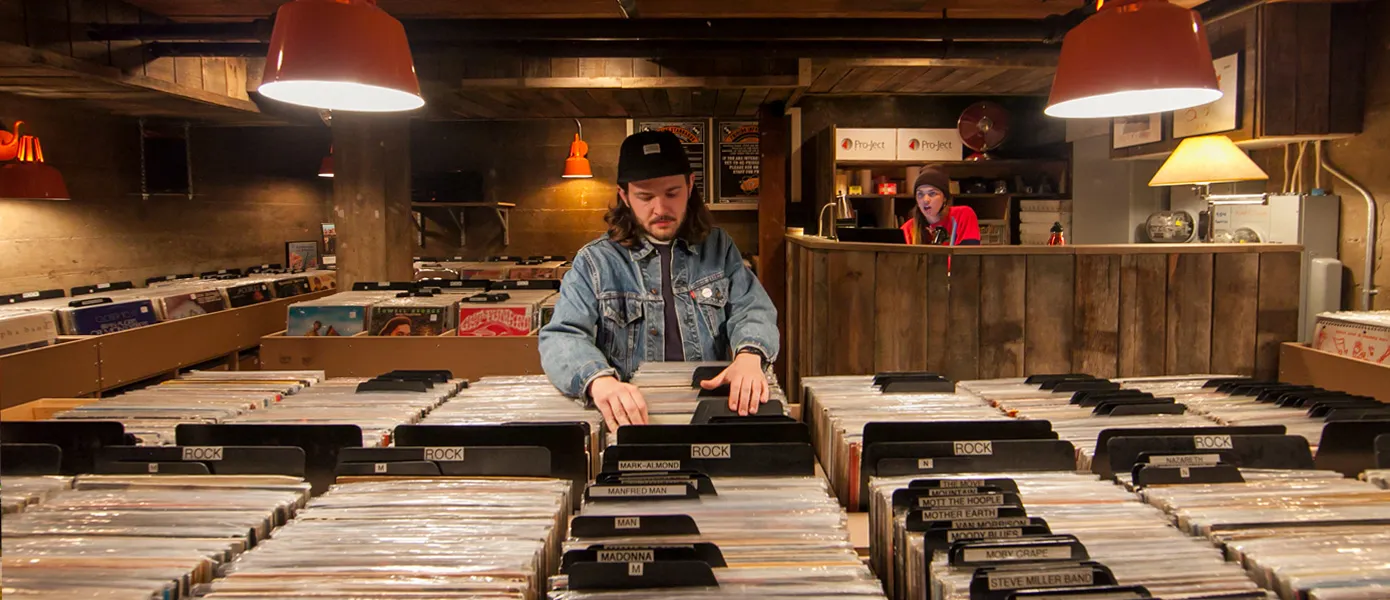 Heading downstairs for this week's USED VINYL ALERT, we start the year off properly with some killer rare and not-so-rare gems from all over the world. The swift will be rewarded this week, with a shot to snag first pressings of The Stooges' 'Fun House' and Wayne Shorter's 'Juju', a sealed early pressing of Television's 'Marquee Moon', Alice Cooper's 'Schools Out' with the underwear in it, several early Beatles mono pressings, plus some rare Bollywood LPs and a major original slab from Cedric Im Brooks.
But that's, as they say, not all, as we've got major scores from the Rolling Stones, Led Zeppelin, Pink Floyd, a slew of Frank Zappa, the Grateful Dead, Neil Young, Jimi Hendrix, George Harrison, Bob Dylan, Dr. John, Fleetwood Mac, David Bowie, and the Allmans.
The rock does not stop with sweet LPs from Eric Clapton, Kiss, Journey, Ratt, Queen, the Who, Supertramp, John Prine, Paul Simon, Thin Lizzy, Van Morrison, the Count Five, the 13th Floor Elevators, the Doors, the Aynsley Dunbar Retaliation, Roy Buchanan, the Beach Boys, the Band, Wings, the Chocolate Watch Band, and Judas Priest!
The new wave is represented well this week, with seldom seen records from David Byrne and the Talking Heads, Wham, Strawberry Switchblade, Peter Gabriel, Iggy Pop, Chris Knox, X, Brian Ferry, U2, the Cars, Bananarama, INXS, Paula Abdul, the B52s, Ultravox, the Style Council, Wall of Voodoo, Tracy Chapman, plus a heap of cool ones from Siouxsie and the Banshees and the Sisters of Mercy. Taste the eyeliner!
Plenty of jazz is here this week, in fact I'd say over half of these are titles or pressings we have never had in house before. Check out names like Nina Simone, Jimmy Smith, McCoy Tyner, Thelonious Monk, Oscar Peterson, Kenny Burrell, John Coltrane, Yusef Lateef, Pharaoh Sanders, Sonny Stitt, Gabor Szabo, Max Roach, and Henry Threadgill.
We've got rootsy business from the Stanley Brothers, Bill Monroe, John Fahey, Greg Brown, Sonny Boy Williamson, Jimmy Reed, Hound Dog Taylor, Lightnin Hopkins, and Albert King.
Soul, R&B and funk of nearly every era is here, including names like Gil Scott-Heron, Sade, D'Angelo, Prince, Stevie Wonder, Aretha Franklin, Grace Jones, Ike Turner, Ray Charles, Bohannon, Allen Toussaint, Patty Drew, Al Green, and some must-haves from James Brown.
Hip and trip hop rolls through from Hi-Tek, Pharcyde, Fatboy Slim and Cut Chemist, and we've got a random assortment of newer releases from Tobacco, Radiohead, Jon Spencer, Monotonix, Explorers Club and Los Campesinos.
Wrapping up, we've got a cool spread of international records from Russia, Israel, Greece, Japan, and India, plus some clutch LPs from King Sunny Ade and Carmen Miranda. Be sure to also check out a new sampling of classical vinyl, a couple crucial soundtracks, and some more children's records including vintage Disney titles! Dumbo baby!
That's it! Welcome to 2018 and we will see you at the record store.
NEXT MUSIC TRIVIA - TUESDAY, FEBRUARY 6TH:
Our next MUSIC TRIVIA at the High Noon Saloon is Tuesday, February 6th. Registration starts at 5:30 with the first question from Angie and Marty at 6PM.