February 9, 2023
New This Week At The Shop
Arriving with the same sudden yet expected impact as a February blizzard, the new YO LA TENGO record 'This Stupid World' has really hit us hard this week. The double album is the most wound-up and aggressive we've heard from the Hoboken guitar art institution since 2009's 'Popular Songs', while maintaining that elegant air of sleepwalking that YLT can uniquely pull off. Conversational indie rock legends QUASI haven't made a peep for close to ten years, giving them lots to catch up on the rollicking 'Breaking the Balls Of History', in the shop on pink wax. Austin dream poppers BLUSHING park the van somewhere between Strawberry Switchblade and Tamaryn on their immersive 2018 EPs 'Tether' and 'Weak', combined this week on a new LP also on pink. The Houston band NARROW HEAD has us on notice with a walloping new record of riffy shoegaze that hits along the lines of those great records by Nothing, or a hazier version of 90s post-hardcore ala Quicksand.
May all the relevant deities in the universe continue to bless the sonic union of TENNIS, the synth-pop couple who return with another great record of loved-up funk called 'Pollen' that proves that two people can play a pretty good game. Canadian pop songwriting auteur ANDY SHAUF just gets better and better with each record; a new one from him called 'Norm' is deliriously orchestrated folk with compelling bits of soft-rock color. Soulful Dutch popper BENNY SINGS returns with a great new record called 'Art', while JW FRANCIS melds the wit of Papa John Misty with the melodic rock crunch of Sebadoh on 'Dream House'.
Ooh wee some absolute classics back in print this week! Set aside one hour of your time for the weedian rock operetta 'Dopesmoker' by the one and only SLEEP. It's been years since we've seen this stoned beauty grace our bins, and its now been revived by the Third Man label with a fresh remaster of the original tapes. The London group CYMANDE was formed by musicians from the Caribbean in the early 70s who pioneered a polyglot calypso sound that merged reggae, funk and blues in a heavy mood. Their first LP has been sampled and cited as an influence by countless artists, and its been remastered for vinyl for the first time this week, on limited orange wax. Their name may now be synonymous with a particular brand of Kubrickian post-rock bombast, but it was a key pair of late-90s albums that cemented Scottish quartet MOGWAI as a force to be reckoned with. Sure, you could oversimplify their formula as "quiet, then loud", but these records showed just how much room for nuance beckoned from within those extremes. 1997's 'Young Team' begins with the band in a nearly formless hum, disorientingly abstract, before opening up a chasm of wallbanging riffs. 1999's 'Come On Die Young' experiments with more non-musical sound sources (Iggy Pop, a football announcer, a creepy automated kiosk) to turn seismic, hesitant rock music into something resembling a nightwalk around a half-awake city. Neither have these gems have been available on vinyl for decades, and now we've got nice sounding color editions of both. 
Ethiopian-American grime vocalist KELELA returns from a long hiatus with 'Raven', her long-awaited follow up to her 2017 Warp debut. Early singles from this one are sounding incredible, showcasing a veteran's commitment to furthering the scope of R&B. Speaking of scope, producer BURIAL widens his lens once again for a new Hyperdub EP called 'Streetlands', with two lengthy freeform sound environments therein. From the island of Reunion comes producer JAKO MARON, with an expanded 2LP edition of his tape, 'The Electro Maloya Experiments Of Jako Maron', which takes the rhythmic structure of the traditionally folky maloya sound of his homeland and recreates it using synth programming. Laugh-master and meditative musician supreme LARAAJI got his early start busking with his kalimba, and self-releasing editions of his own compositions. A few pieces from this era have been released widely since then, notably the '78 album 'Celestial Vibration', but vast troves exist unheard, until now! The panopticon of the Numero Group sees all, and has collected these works in a stunning 4LP box set with accompanying book.
We had a nice sneak preview of the new record from PARAMORE this week, with around 50 fans joining us Tuesday for a listen to the reunited band's first album in six years, 'This Is Why'. Such lovely people you all were! And a lovely record to boot, as the modern rockers deliver a pitch-perfect set of Pretenders-style swagger. We sold so many preorders that we are just about sold out of the limited clear vinyl on this one; you'll need to be quick on that, but black vinyl is on the way as well. Pianist BRAD MEHLDAU turns his able hands to the Beatles songbook for 'Your Mother Should Know'. ODESZA revisits their debut 'Summer's Gone' ten years later with a deluxe edition, and we've got a nice blue vinyl reissue of the 1978 debut from TUBEWAY ARMY, Gary Numan's crucial melding of electro and punk. 
Melody making rapster POST MALONE steps back to the plate with 'Twelve Carat Toothache', and we've got some very limited lemon yellow vinyl editions. YOUNG DEVYN delivers a 'Baby Goat on vinyl, and we have a new edition of the 2002 collection from Eyedea alter-ego OLIVER HART, plus fresh vinyl editions of the first two albums from the iconic WHITNEY HOUSTON. 
Rarely have the blues been delivered in such irreverently jazzy manners, and by such a handsome man, as on LYLE LOVETT's 90s classic, 'Joshua Judges Ruth', back in action on vinyl this week. Rootsy rockers JJ GREY & MOFRO return with their first record in many years, plus we've got some fresh, Sturgill Simpson-produced country from BRIT TAYLOR, and a domestic pressing of breakout UK folk marvel LISA O'NEILL's 'All Of This Is Chance'.
Used Vinyl LP Alert
This week's Used Vinyl alert comes in with genres aplenty. We've got some especially well-rounded blues selections, featuring obscurities and classics from names like Memphis Slim, John Lee Hooker, Willie Dixon, Albert Collins, Robert Johnson, Little Walter, Howlin Wolf, Brownie McGhee, Buddy Guy, and so many more.

Rock classics are in from Neil Young, Kiss, the Fugs, Tom Petty, INXS, Creedence, Led Zeppelin, Pink Floyd, Fleetwood Mac, Black Sabbath, Love, and the Zombies, plus some more deviant stuff like The Deviants, OMD, Oingo Boingo, Sparks, the Clash, Suicide, Lucifer's Friend, and David Sylvian.

Soul pops in from Leon Ware, Curtis Mayfield, Sylvester, Funkadelic, Zapp, Gil Scott-Heron, Sam Cooke, and more. Jazz galore turns up from Art Webb, Sonny Stitt, Dexter Gordon, Sonny Rollins, Jimmy Smith, Sun Ra, Philip Upchurch, Thelonious Monk, Kenny Burrell, and Lloyd McNeill, and we have great hip-hop from Showbiz & AG, Childing Gambino, 6lack, and Frank Ocean.

Plenty more turns up from the worlds of soft rock, country, easy listening, and soundtracks, plus we're putting out a nice new selection of 7"s across genres!
Save The Date - Record Store Day 2023 is Saturday, April 22nd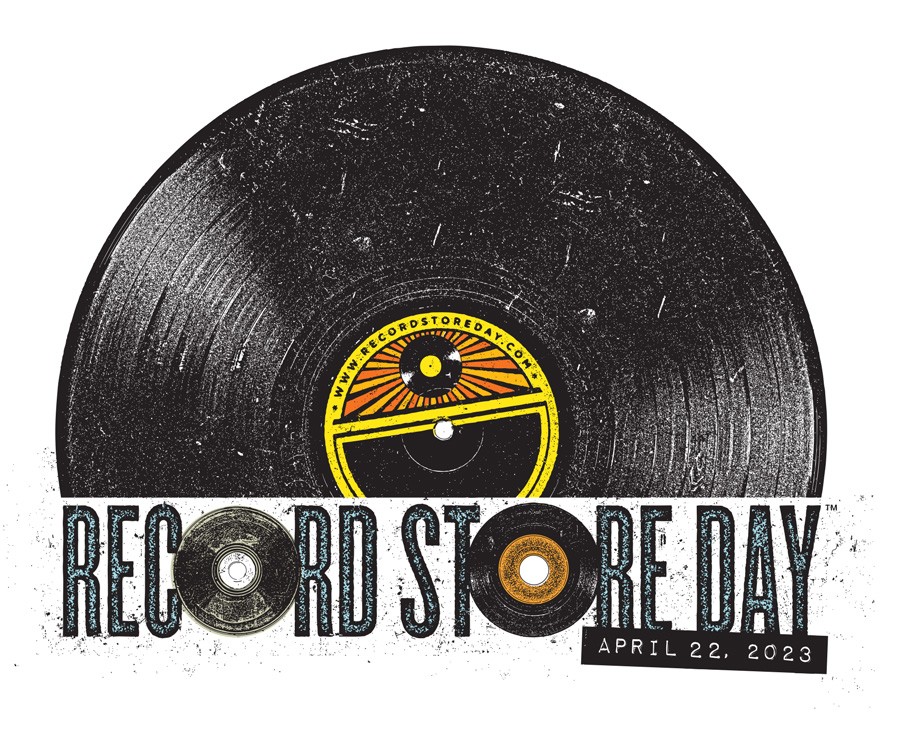 SELL US YOUR CDS & LPS
Yes, we are still buying! Call Ron to schedule (608.213.3610).
Ron, Ryan, Angie, Marty, Evan, Matt, Ed, Eric, Jack, Steve, Mark, Brad, Roger, & Adam