April 21, 2022
NEW THIS WEEK AT THE SHOP:
Friday may be the Day Before Record Store Day, but that doesn't mean we can't have a little fun around here. Matter of fact, we've got quite the impressive slate of RSD-eve releases, and you don't even have to line up for em! The whole world may have gone to pot, but it hasn't done anything to shake BONNIE RAITT off the path. The living blues legend has always carried herself with integrity and grace, and now her own independent label Redwing has teamed up with Sub Pop to deliver an indie-only version of her fantastic new record, 'Just Like That', on teal colored vinyl. Not a note out of place on this lovely record, either; Raitt's lyrics are as humane as ever, and her soulful vocal range remains spellbinding. Modern day keepers of the folk blues tradition TAJ MAHAL & RY COODER†go griot mode on a rollicking new record together called 'Get On Board,' revisiting the songbook of Sonny Terry and Brownie McGhee in a session that also includes Ry's son Joachim on drums and bass. Having just blessed Madison with a visit, we get the latest covers album from CHARLEY CROCKETT. On†'Jukebox Charley', the exceedingly well-suited fella does his lonesome take on a dozen deep cuts from the early days of country (plus we have a nearly life size Charley downstairs for your photo op needs).
When SPIRITUALIZED re-emerged a few years back with a surprise new record called 'And Nothing Hurt', the Kurt Vonnegut fans out there had to be asking "But was everything beautiful though?"†Turns out, yes, 'Everything Was Beautiful', Jason Spaceman's just doing things his way! This one's yet another heavy dose of dream-rock gospel from the king, and we've got the limited color vinyl edition with the pillbox art-work that pops out of the sleeve if that's your thing. Songwriter†CHRISTIAN LEE HUTSON turns away from Americana in favor of influences like Elliott Smith and Ray Davies on 'Quitters', produced by Phoebe Bridgers and Conor Oberst, how†fancy. The modern mods in Dublin band†FONTAINES D.C. continue to crank em out, 'Skinty Fia' is the name of their 3rd album in three years, and maybe not an expression you want to throw around lightly around your Gaelic peers. Indies-only clear red vinyl on this one!
After months of trying, we've secured copies of one of the greatest soundtracks in recent memory, EIKO ISHIBASHI's entrancing compositions for last year's Oscar-winning film 'Drive My Car'. If you haven't seen this movie yet, you really should at your soonest chance, and if you have, you surely recall its sweeping soundtrack of warm strings, piano and yearning guitar, providing a compelling bed for a peculiar type of road movie. Frequent Eiko-collaborator Jim O'Rourke is on board for this record which certainly bears a lot of his unique hallmarks. Also finally back in stock this week, a third pressing of the stunning 'Space 1.8' album from Belgian harpist and composer NALA SINEPHRO. This one has sold out immediately each time we've had copies, and it's easy to see why. To find anything like this one, you'd need to listen to about 100 ECM records. Japanese ambient artist MASAHIRO TAKAHASHI unveils an immense new album of kankyo ongaku-style emotional ambient on 'Flowering Tree, Distant Moon', for fans of Brian Eno and Hiroshi Yoshimura. The Analog Africa label has been on quite a tear lately, continuing their hot streak with SATURNO 2000, a fun and funky compilation of esoteric cumbia from 1970s Colombia, Ecuador, Mexico, and elsewhere.†
Pop catharsis is in store on HATCHIE's latest, 'Giving The World Away'. Longtime Bon Iver duderino S. CAREY returns with 'Break Me Open', his first new record in many years, on eco teal vinyl. Modern day indie-rockers BIG NOTHING turn in a strong new LP called 'Dog Hours' that does a fine job of channeling classic Eleventh Dream Day or Feelies melodic indie. NYC indie-poppers THE JEANINES arrive in style with their sophomore record 'Don't Wait For A Sign'.
'First Born', the 2001 debut from beloved Minneapolis underground rap duo EYEDEA & ABILITIES, gets a beautiful 20th anniversary edition on two-color galaxy effect vinyl, with a great retreatment of its iconic cover art.†TAME IMPALA 's latest album 'The Slow Rush' gets the super deluxe†treatment, with a 4 LP expansion of the original album, two 12"s of remixes, and a 7" of demos, plus more....plane tickets to Melbourne? a can of Fosters? Who knows. We've been loving 'El Mirador', the great new record from CALEXICO, and now we've got the limited color vinyl edition for you to enjoy.†
The exclamation marks really flew on ORNETTE COLEMAN's early statement albums for the Contemporary label, 'Something Else!!!!' and 'Tomorrow Is The Question!', so it's fitting that they are scattered all over the lovely slipcover for a new set collecting them together. New vinyl remasters of both albums, plus new liner notes and photos make for an excellent set. 'Mingus Three', the 1957 trio album from CHARLES MINGUS, HAMPTON HAWES, and DANNY RICHMOND, is a fantastic way to witness the Mingus genius in a fairly stripped down setting; it's now reissued in an expanded edition with an entire new disc of unheard outtakes. 'Curtain Call', HANK MOBLEY's sensuous session with Sonny Clark and Kenny Dorham, gets a Tone Poet audiophile repress this week as well.†
Last up, a new record from OLD CROW MEDICINE SHOW called 'Paint This Town' serves as the Americana act's definitive tribute to US roots music. The sensational debut album 'With The Sun' by folkie SUNNY WAR gets a new vinyl pressing, and we have the first vinyl collection from longtime bluegrass road-dogs BALSAM RANGE.†
*******************RSD SELECTIONS HIGHLIGHTS****************
Record Store Day is usually such a bustling time, we hardly have the chance to appreciate all the great records we see before they're gone. We've rounded up a few of our favorites which we have ordered a litte extra quantity on, just to make sure they stick around. If you're looking for something to add to your stack on Saturday, try one of these!
USED VINYL ALERT:
Strong stuff in the Used new arrivals this week! Some must-cop records of relatively recent vintage are in from Radiohead, Primus, Sun Kil Moon, Pearl Jam, Lumineers, Dance Gavin Dance, Chris Cornell, the Raconteurs, and more. Progressive heavies like Rainbow, King Crimson, and Genesis are well represented,†plus some elusive hard rock from Megadeth, Motley Crue, Queens of the Stone Age and Metallica. Essential 80s wave is in from Tears For Fears, Duran Duran, Spandau Ballet, Will Powers, Talk Talk, David Bowie, X, Blondie, Depeche Mode, and the Ramones.
Oodles of classics this week include essentials from the Beatles, Lou Reed, Harry Nilsson, Tom Petty, the Doors, Bob Dylan, Fleetwood Mac, Buffalo Springfield, Led Zeppelin, Crosby Stills Nash & Young, Elton John, Billy Joel, and lots more. Jazz is in from Bud Powell, Art Blakey, Miles Davis, Jack DeJohnette, Oscar Peterson, Jimmy Smith, Marion Brown, David Murray, and Martin Denny.†
Plenty†more of course, including some excellent classical including some nice guitar pieces, cool soundtracks and sound effects records, childrens LPs, country, folk and blues gems, plus a slew of 12"s, from hip-hop to dancehall, house and techno!
†
BEST OF MADISON:†
Madison Magazine's BEST OF MADISON voting is†OPEN NOW†& we would be honored to receive your vote for Best Record Store.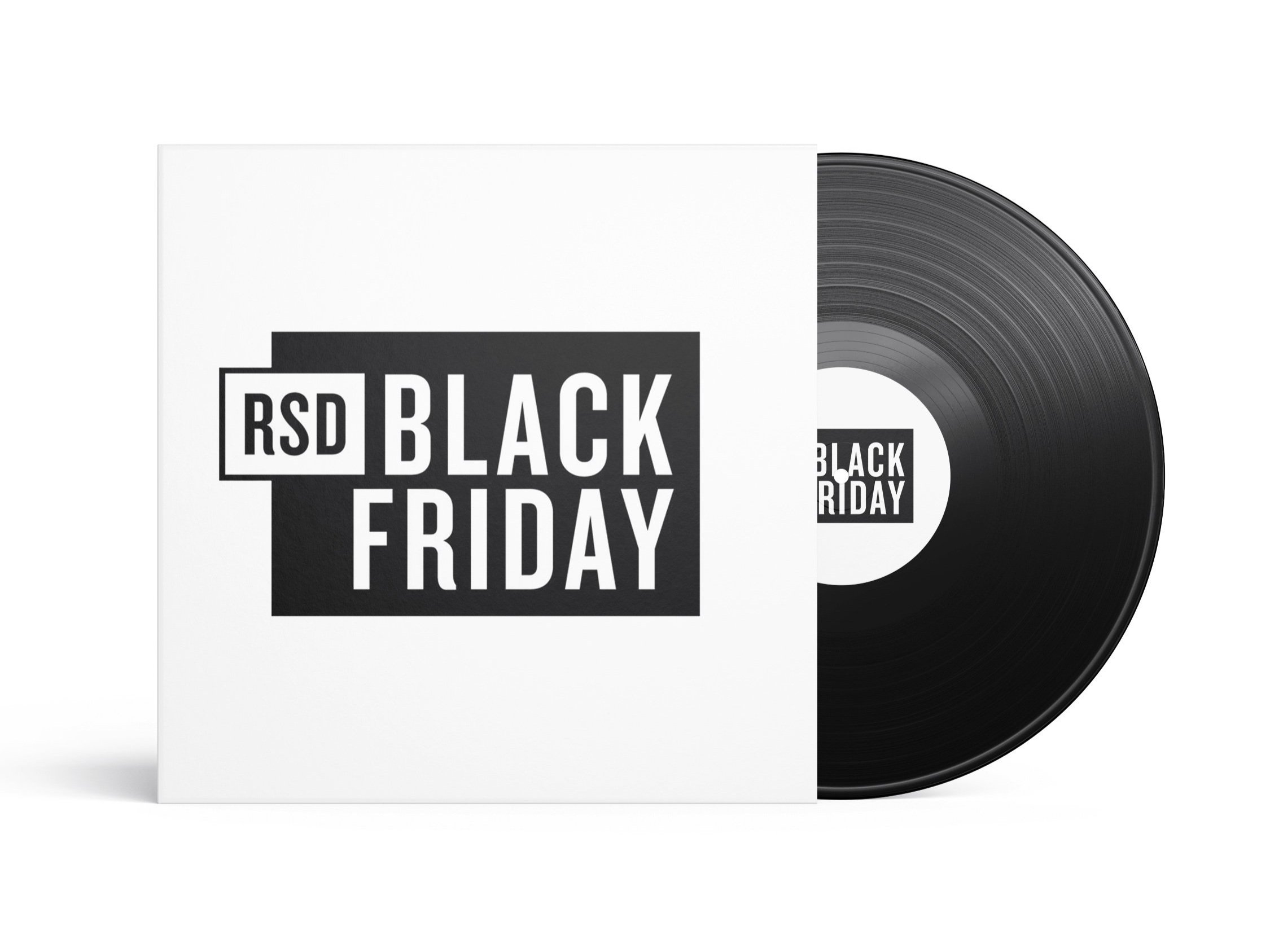 RECORD STORE DAY:†
Launched in 2007 with the humble idea to recognize independent record stores, Record Store Day (RSD) has blossomed into a global phenomenon. The list of RSD vinyl†and CD exclusives continues to expand, as†more labels continue to throw open their catalogs to an appreciative audience that grows each year.

Beyond the day-long frenzy, RSD exists to offer proof of the lively role record stores play in the community and a chance for folks on both sides of the counter to offer gratitude for each other. It's a capsule-sized snapshot of what this whole record world is about. Whether youíre a hardcore type who times their arrival for a spot at the front of the line or somebody who waits until the afternoon for a more leisurely experience, we hope youíll join us.
SAVE THE DATE V.2:†Record Store Day Drop Date is June 18th:
June 18th is designated as a Record Store Day Drop Date; it will serve as a street date safety net†for titles that are part of the Record Store Day celebration†that don't make it in time for†April 23.
Here is Strictly Discs' plan for the day:
1. We OPEN at 8AM for RSD shopping
2. Line to form westbound on Monroe Street
3. While in line, you will be handed a menu of all RSD titles††
4. We will pull your requests & you will check out outside
5. The shop will open for normal†browsing at approximately†10 (when the RSD line is gone)
6. RSD titles will be located upstairs
Please note,†coupons and promotions do not apply to RSD items. And we do not buy used product on Record Store Day.
RSD USED VINYL ALERT:
STAY TUNED!
WE OPEN FOR RSD (OUTSIDE) AT 8AM
AND SPEAKING OF WHEN THE DOORS OPEN...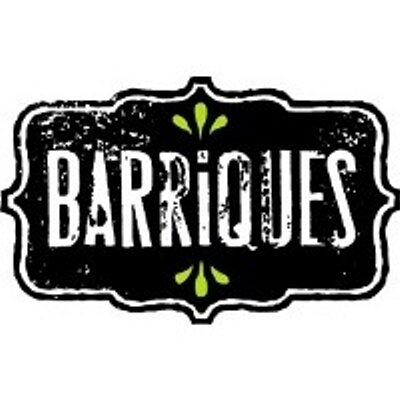 †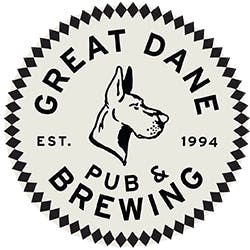 We will be pouring up Great Dane beer & delivering Barriques signature chile-rubbed chocolate-dipped bacon to those folks in line - how's that to get the day started? Things are looking up!


PARTY FAVORS:†
We've got some things to give away!
Courtesy of New Belgium Brewing, each legal-aged customer checking out will receive a can of beer/seltzer to take away. A little something to kick the session off.
Plus loaded grab bags for the first 50 customers†FREE†with every RSD purchase including Buy 1, Get 1 pizzas from Pizza Brutta!
†
Stay strong & have #hope.
STRICTLY DISCS IS HIRING:
VINYL PRICING SPECIALIST AND/OR SHOP CLERK:
Required skills:
Excellent customer service skills; retail experience with ability to anticipate customer needs
Extreme Computer proficiency

A passion for music, and†a broad, deep base of recorded music history
Knowledge of Goldmine standards &†experience grading and pricing records

Knowledge of stereo equipment/functionality
Availability to work weekends
Ability to lift and carry 50 pounds repeatedly

To apply, submit letter of interest & resume to angie@strictlydiscs.com
SELL US YOUR CDS & LPS:
Yes, we are still buying! Call Ron to schedule (608.213.3610).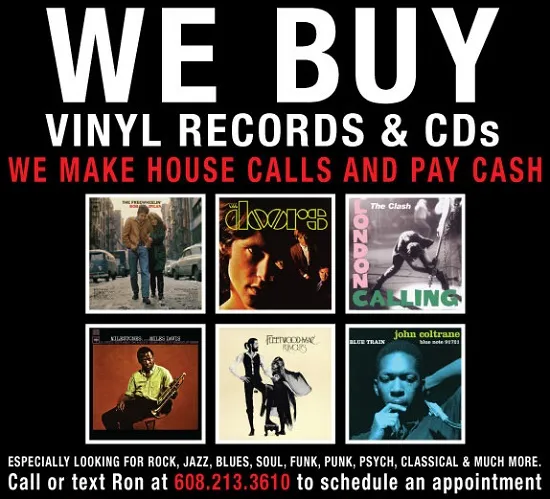 Ron, Ryan, Angie, Marty, Evan, Matt, Ed, Eric, Jack, Steve, Shep, Mark & Brad