March 17, 2022
NEW THIS WEEK AT THE SHOP:
Greetings, music fans. The Strictly Discs newsletter is quite mega-sized this week, as we welcome some long awaited titles, surprise reissues, and fresh tunes new and old! Long in the pipeline, we now have limited colored vinyl ("vintage glass" to be precise) of the lockdown sensation 'Inside' by comedian and musician BO BURNHAM. Someone who is definitely not inside is electro-pop charmer CHARLI XCX, who returns with 'Crash' on limited grey vinyl, looking none the worse for wear. Charli's maximalist synths remind a great deal of the French masters M83, who just so happen to have delivered color vinyl reissues of two of their hugest albums, 'Hurry Up, We're Dreaming' on blue and pink marble wax, and 'Saturdays=Youth' on 'autumn marble' vinyl. 
If there's a bustle in your hedgerow, don't be alarmed now, that's just Aussie anthemic indie band GANG OF YOUTHS with their new album of War on Drugsish melodic rock, 'Angel In Realtime', in the house on white vinyl and also in a limited alternate artwork version. Drifty folk-rock dreamers MIDLAKE end a near-decade long silence with a beautiful new LP, 'For The Sake Of Bethel Woods'. Welsh popster MARINA  loses her diamonds on 'Ancient Dreams In A Modern Land', while Ohio popster M ROSS PERKINS delivers humorous and light psych in a Nilsson style on 'E Pluribus M Ross'.
Oh look, it's a new SON HOUSE record. Wait a minute, what? That's right, 'Forever On My Mind' is here, a full set of unheard recordings by the artist most responsible for the rhythmic intensity of 20th century American blues, put to tape back in '64 shortly after his rediscovery by rabid young record collectors. Hey, we know a couple of those! Even more great blues vinyl is in this week, including color vinyl reissues of classics from JAMES COTTON and PINETOP PERKINS, and a new duo album from the living legends ELVIN BISHOP & CHARLIE MUSSELWHITE called '100 Years of Blues'.
Some real gems of contemporary country songwriting deliver us vinyl releases this week; HAILEY WHITTERS' latest album 'Raised' is here on clear wax, and we've got LP copies of BELLA WHITE's transcendent 2020 album 'Just Like Leaving'. JASON ISBELL & THE 400 UNIT re-deploy their bestseller 'The Nashville Sound' with a new pressing on 'black smoke' vinyl, and we take things back to basics with a repress of the CARL PERKINS classic 'The King Of Rockabilly'.
If you're a fan of the band BROADCAST, first of all, high-five, second of all, you likely already know they have new vinyl releases coming out for the first time in years. The group's tenure came to an abrupt end upon frontwoman Trish Keenan's tragic passing, but their archive is vast and wonderfully illustrated. 'Maida Vale Sessions' collects tunes from the band's four sessions for the BBC spanning eight years, 'Microtronics - Volumes 1 & 2' compiles two tour-only Cd-Rs of the groups futurist library music, and 'Mother Is The Milky Way' reproduces another tour-only CD full of the groups full-blown hauntological experiments recorded near the end of their term.
More reissues from all over include a red and black vinyl repress of BAUHAUS 'The Bela Session' featuring the band's earliest demos and a sweet poster; if you missed it on Black Friday last year, a new pressing of ANI DIFRANCO's self-titled debut; 'Now', the 1978 album that found garagey proto punkers THE FLAMIN' GROOVIES in peak condition; and a lush new pressing of the moody 90s darkwave gem 'A Day In The Stark Corner' by LYCIA.
Jazz selections this week include the first-ever LP press of an unreleased 1975 album by saxophonist WENDELL HARRISON; 'Farewell To The Welfare' features a host of guests from the rich Detroit scene like Phil Ranelin, Harold McKinney, and Ron English. We've got a nice quiet repress of one of the biggest grails from the Japanese post-bop world, the 1970 album  'Mine'  by the KOSUKE MINE QUINTET. The Blue Note classic vinyl series lands on a pair of titans this week, BUD POWELL's 'Time Waits', and the action-packed session of MILT JACKSON & THE THELONIOUS MONK QUINTET.
One of the week's most refreshing arrivals comes, unsurprisingly, from the International Anthem label. JEREMIAH CHIU & MARTA SOFIA HONER deliver the imprint's first purely ambient LP, 'Recordings from the Aland Islands', an arresting session of organ, viola, chimes, guitar and field recordings that enchants and halts time. Quite a nice range of older ambient obscurities pair well this week, including the 1970 debut from the outward-bound experimental rock unit THIRD EAR BAND, a nice repress of the 1986 album by Spanish synth dreamer JUAN BELDA, and the first-ever repress of the indescribably verdant 'Doublings & Silences Volume I' by FRANCESCO PALADINO & THE DOUBLING RIDERS, (one of my personal all time faves).


There may not be any more studio albums coming from SONIC YOUTH, but the band's archive of unheard material must contain some serious multitudes. 'In/Out/In' collects five lengthy guitar-centric tunes recorded across soundchecks and guest sessions, mostly from the band's early 00s period, with some incredible cover art to boot. On cue, a new LP from KIM GORDON is here, capturing a 2014 live performance alongside the minimalist blues guitar enigma LOREN CONNORS. What's that smell I smell, is that...frankincense? Oh, it's just a new album from neo-folk afterlifers CURRENT 93, 'If A City Is Set Upon A Hill'. Not everyone in New York used to be in a band, but a lot of them did. WAH TOGETHER finds members of the Rapture, LCD, Longwave, and the Vanity Set all keeping out of trouble on a new record. 
A heavy menu of techno and techno-like substances kicks off with a new EP from Japanese producer FOODMAN, abstract expressionist LEE GAMBLE returns with 'A Million Pieces Of You', trancy minimalism is in from DONATO DOZZY on the mighty Tresor label, post-everything clubster PARRIS delivers the elegantly zoned-out 'Soaked In Indigo Moonlight', and we've got new LPs from esoteric producers TONY PRICE and JAMESZOO.
One of our young decade's strongest punk records is 'Age Of Exile' by the New York duo STRAW MAN ARMY, originally available on Bandcamp for roughly a day, early on in the pandemic. Luckily a second press has come our way, giving us a chance to sing the praises of a refreshingly no-BS album that doesn't hide its politics, or its love of seamlessly blended foundational punk styles from groups like The Ex, Minutemen, and the Wipers, while sounding remarkably in-the-now. Ballistic hardcore from Colombia is in on the self-titled UNIDAD IDEOLOGICA album, and we've got new ones from BODEGA and ERRA.
Mario Caldato (of Beastie Boys fame) helms the boards for an enchanting new album from the longtime Brazilian candomble group ORQUESTRA AFRO-BRASILEIRA. The golden-voiced Zanzibar singer SITI MUHARAM takes generations of music to the hypnotizing clubs of London on 'Siti Of Unguja', an album that topped several international lists last year. Just in time for the new variant, dub veteran KING JAMMY returns with 'King Jammy Destroys The Virus With Dub'. Over 40 years since her sole release (the iconic mutant dub single 'Dirty Washing'), reggae journalist and raconteur VIVIEN GOLDMAN returns with a new album, 'Next Is Now', produced by Youth from Killing Joke, that somehow maintains a perfect continuity with her early work.
Hip-hop releases this week include a massive three LP compilation called WOMEN OF DEF JAM, that runs down the roster from Shawnna to H.E.R. 'Doubt Me Now', the debut album by LIL WYTE, to my knowledge the only white dude signed to Three 6 Mafia's Hypnotize Minds label, gets its first ever vinyl release, and a new collab LP from SONNYJIM & BUCKWILD called 'Coke Le Roc' pays tribute to the earliest generation of rap.
Some TOOL news this week. No, no, not a new album. It's 'Opiate2', a reimagined and extended version of a single song, alongside a short film, a 46 page art book, behind the scenes photos and insights, and a 28-inch party sub. Dearly-departed Topanga scene legend NEAL CASAL is paid tribute in seriously beautiful style on a new 5 LP box set featuring literally dozens of guests, and the fan-favorite 'Live At Fillmore East, June 1971' by FRANK ZAPPA & THE MOTHERS gets a 50th anniversary release, spread across 3 LPs.
USED VINYL ALERT:
What a haul this week! Another massive round of 850+ used vinyl, fresh for the perusing, including deep trips through the worlds of classic rock, jazz, and soul.
A fairly comprehensive run of classic soul and gospel tops us off this week. Starting with an original pressing of Pastor TL Barrett's "Just Like A Ship (Without A Sail)" kicks things off, alongside gems from Donny Hathaway, Billy Preston, Stevie Wonder, Al Green, Bobby Womack, Earth Wind and Fire, Curtis Mayfield, Prince, Main Ingredient, Barbara Mason, the Isleys, Mandre, the Staple Singers, Mtume, James Brown, and Isaac Hayes, plus another long run of classic disco, electro, and early hip hop 12s!
Plenty of heat on the rock and pop front, with certified keepers from Pink Floyd, Led Zeppelin, the Beatles, Jimi Hendrix (lots of Beatles and Jimi boots as well), the Rolling Stones, Bruce Springsteen, Billy Joel, David Bowie, Harry Nilsson, David Crosby, Tom Petty, the Scorpions, ZZ Top, Yes, Rush, Steely Dan, Fleetwood Mac, the Beach Boys, Leonard Cohen, Todd Rundgren, Genesis, Cream, and Saxon. Heading into the 80s, we've got heavy ones from the Cure, the Cars, OMD, Crass, PIL, Motley Crue, INXS, Ministry, the Replacements, Cowboy Junkies, the Police, Love and Rockets, Joy Division, and more.
Jazz of all kinds is in from Miles Davis, John Coltrane, Bill Frisell, Gil Scott Heron, Art Pepper, Joe Pass, Bobby Hutcherson, Joe Zawinul, Freddie Hubbard, McCoy Tyner, Charlie Haden, George Benson, Ralph McDonald, and a lot more cheap and smooth stuff! Country LPs are well represented as well, with classics in from Kris Kristofferson, Dwight Yoakam, Johnny Cash, Dolly Parton, Emmylou Harris, Tammy Wynette, Willie Nelson, and more.


MIKE BAILEY CELEBRATION OF LIFE APRIL 1 5-7PM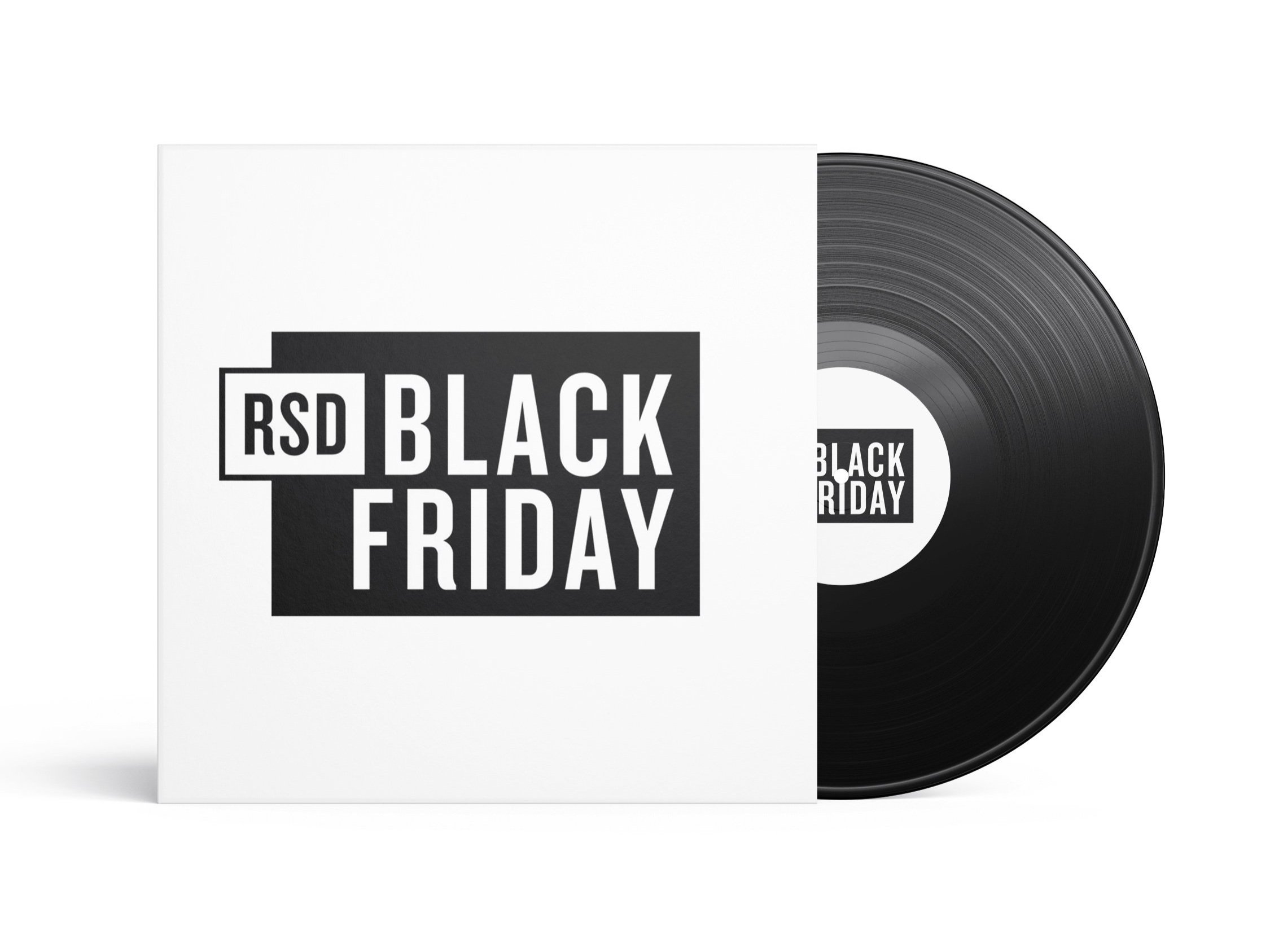 RECORD STORE DAY IS APRIL 23RD: 
Launched in 2007 with the humble idea to recognize independent record stores, Record Store Day (RSD) has blossomed into a global phenomenon. The list of RSD vinyl and CD exclusives continues to expand, as more labels continue to throw open their catalogs to an appreciative audience that grows each year.

Beyond the day-long frenzy, RSD exists to offer proof of the lively role record stores play in the community and a chance for folks on both sides of the counter to offer gratitude for each other. It's a capsule-sized snapshot of what this whole record world is about. Whether you're a hardcore type who times their arrival for a spot at the front of the line or somebody who waits until the afternoon for a more leisurely experience, we hope you'll join us.
SAVE THE DATE V.2: Record Store Day Drop Date is June 18th:
June 18th is designated as a Record Store Day Drop Date; it will serve as a street date safety net for titles that are part of the Record Store Day celebration that don't make it in time for April 23.
WISHLISTS:
Record Store Day wish lists can be made HERE. Due to some late additions (Roy Ayers, Pharaohs, etc), the deadline to create or modify a RSD WISH LIST was Monday, February 28th at 2PM.
STRICTLY DISCS IS HIRING:
VINYL PRICING SPECIALIST AND/OR SHOP CLERK:
Required skills:
Excellent customer service skills; retail experience with ability to anticipate customer needs
Extreme Computer proficiency

A passion for music, and a broad, deep base of recorded music history
Knowledge of Goldmine standards & experience grading and pricing records

Knowledge of stereo equipment/functionality
Availability to work weekends
Ability to lift and carry 50 pounds repeatedly

To apply, submit letter of interest & resume to angie@strictlydiscs.com
SELL US YOUR CDS & LPS:
Yes, we are still buying! Call Ron to schedule (608.213.3610).

Ron, Ryan, Angie, Marty, Evan, Matt, Ed, Eric, Jack, Steve, Shep, Matt B., Mark & Brad