March 3, 2022
NEW THIS WEEK AT THE SHOP:


Another week's gone by, and brought us a phenomenal crop of new releases! Beloved masters of subtle indie melodies BAND OF HORSES return after a long hiatus with a crackling new LP called 'Things Are Great', in the house on limited rust colored wax. Preternaturally languid folkie THE WEATHER STATION blesses us with another resonant album, 'How Is It That I Should Look At The Stars', and we've finally got the hotly-tipped debut album from NYC synthpop duo NATION OF LANGUAGE, who channel OMD and early Ultravox to a delightful degree on 'A Way Forward'. As inexorable as the tides, the Dayton OH small business GUIDED BY VOICES return with their 83rd studio album, 'Crystal Nuns Cathedral'.
More reissues! Out with the new and in with the old! BEASTIE BOYS' mid90s slight return to their punk roots 'Aglio e Olio' is back', PINK FLOYD's humble 1967 debut 'The Piper at the Gates Of Dawn' gets a nice vinyl repress, remastered from its original mono mix; a pair of early MELVINS bangers are back in print on color wax, 'Egg Nog' and 'Lice-All'; the smoldering, shambolic brilliance of THE WALKMEN's 2002 debut 'Everyone Who Pretended To Like Me Is Gone' is back on wax, alongside Boston indie heroes KARATE's fantastic third album, 'The Bed is In The Ocean', and the 30th anniversary of THE LEMONHEADS'  'It's A Shame About Ray'.
Bit of a surprise here, this new album from THURSTON MOORE! 'Screen Time' comes to us via the Southern Lord label, and finds the T-man all by his lonesome, playing filmic, extended technique guitar sketches. The FLOWER-CORSANO DUO are the union of legendary free-drone guitarist Mick Flower and unbounded percussionist Chris Corsano, and they find blissful, extended oblivion on 'The Halcyon'. The LA post-punk trio BEHAVIOR partner with musician MAYAKO XO on a compelling session of wiry ramblers called 'Free World', and bluegrass guitarist SCOTT METZGER delivers a lovely record of drifting instrumentals on 'Too Close To Reason'. 
Though he gets less credit than his compatriot Brian Eno, the pianist and composer HAROLD BUDD contributed immensely to the world of ambient music, beginning with 'The Pavilion Of Dreams', his 1978 album for Eno's Obscure label, which gets its first vinyl release since the early 80s this week. Few records are more essential in the ambient canon than this gorgeous study in environmental quietude. Iranian vocalist SUSSAN DEIHIM collaborated often with synth artist RICHARD HOROWITZ (another early Eno cohort), beginning with the otherworldly 1986 album 'Desert Equations', an album for fans of Meredith Monk and Jenny Hval. Japanese multi-instrumentalist MEITEI returns with a playful, adventurous album of chilly electro-fusion called 'Kofu II', and we have a fantastic reissue of the wildly unpredictable industrial/synth-pop 1987 classic 'Fashion Is A Dirty Word' from BENE GESSERIT, the duo of Belgian provocateur Alain Neffe and his wife, Nadine. 
The Blue Note Tone Poet series brings us a real beaut this week in GRANT GREEN's fiery session 'The Latin Bit'. A nice reprint of the slow-burning highlife gem 'Ubok Aka Inua' is in from ETUBOM REX WILLIAMS, previously featured on the Nigeria 70 comps. A dizzying number of classic (and rare) LPs emerged from the Detroit spiritual jazz scene in the 70s, and few are as captivating, soulful 'Reflections In the Sea of Nurnen' by DOUG HAMMOND & DAVID DURRAH. A couple week's ago, co-pilot Ryan threw on a CD of the South African cape jazz gem 'Yakhal Inkomo' by the MANKUNKU QUARTET, and the closest person to the counter immediately demanded to know what it was. Was this you? We now have this beauty in on LP as well. 
Movies are great these days, I reckon, what with it being Oscar season and all, but they really don't make em like they used to. Especially the soundtracks! This week we've got limited color vinyl pressings of GOBLIN's 'Zombi', ENNIO MORRICONE's 'The Good, The Bad & the Ugly', and JOHN CARPENTER's 'Halloween'. 
Last up, a fresh round of slugs for our metal section! This week we've got new LPs from MIDNIGHT, THE SCORPIONS, ALLEGAEON, CROWBAR, SABATON, and INSECT WARFARE!
USED VINYL ALERT:
Pardon the language, but good gosh, we've got one heck of a selection in the Used Vinyl Alert this week. Keeper copies of well-sought gems from the Rolling Stones, Neil Young, Rush, The Eagles, Steely Dan, David Bowie, Jimi Hendrix, Pink Floyd, Paul Simon, Queen, Yes, Tom Petty, CSNY, Santana, Credence, Tom Waits, Madonna, and many more.
Hard stuff, psychy stuff, and hairy stuff is in from Taste, Emitt Rhodes, Black Sabbath, ZZ Top, Tomorrow, Alice Cooper, Time, Abraham's Children, the Electric Prunes, and others of their tribe. Cult faves from the past several decades run the gamut from the Police, Tracy Chapman, Brian Eno, Men At Work, Blondie, Boston, Heart, Def Leppard, Van Halen, Public Image Limited, the Cleaners From Venus, Front 242, Can, Swans, Wire, Uncle Tupelo, PJ Harvey, White Fence, Alt-J, Unknown Mortal Orchestra, the Vaselines, Sunny Day Real Estate, and so many more.
A deep crop of classic and seldom seen jazz includes crisp LPs from Roy Ayers, Modern Jazz Quartet, Art Ensemble, McCoy Tyner, Ron Carter, Ornette Coleman, Ralph Towner, Jack DeJohnette, Roland Kirk, Charles Mingus, Sam Jones, Keith Jarrett, Air, Joao Donato, the Mahavishnu Orchestra, Bill Evans, and many more.
An impressive run of 12"s and LPs from classic, Hall of Fame worthy names of the worlds of early hip-hop, electro, disco, and funk are on display this week. Lots of these are in cool picture sleeves, or still in their original shrink wrap, quite rare to see from a world where most DJs were beating records within an inch of their life! Too many names to list here but it is quite the spread. We fill things out with lots of great folk, bluegrass, classical and childrens LPs!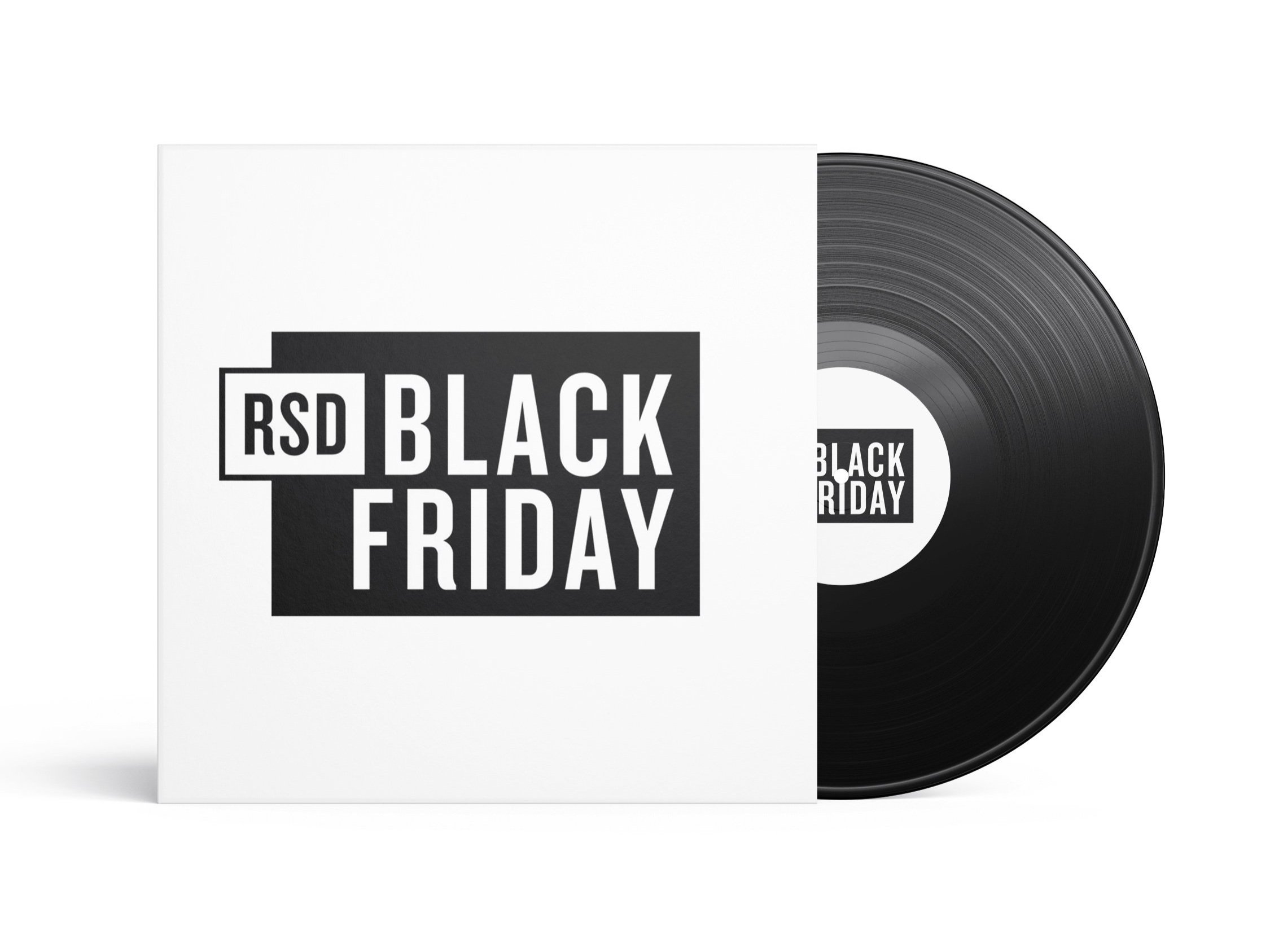 RECORD STORE DAY IS APRIL 23RD: 
Launched in 2007 with the humble idea to recognize independent record stores, Record Store Day (RSD) has blossomed into a global phenomenon. The list of RSD vinyl and CD exclusives continues to expand, as more labels continue to throw open their catalogs to an appreciative audience that grows each year.

Beyond the day-long frenzy, RSD exists to offer proof of the lively role record stores play in the community and a chance for folks on both sides of the counter to offer gratitude for each other. It's a capsule-sized snapshot of what this whole record world is about. Whether you're a hardcore type who times their arrival for a spot at the front of the line or somebody who waits until the afternoon for a more leisurely experience, we hope you'll join us.
SAVE THE DATE V.2: Record Store Day Drop Date is June 18th:
June 18th is designated as a Record Store Day Drop Date; it will serve as a street date safety net for titles that are part of the Record Store Day celebration that don't make it in time for April 23.
WISHLISTS:
Record Store Day wish lists can be made HERE. Due to some late additions (Roy Ayers, Pharaohs, etc), the deadline to create or modify a RSD WISH LIST is now Monday, February 28th at 2PM.
STRICTLY DISCS IS HIRING:
VINYL PRICING SPECIALIST AND/OR SHOP CLERK:
Required skills:
Excellent customer service skills; retail experience with ability to anticipate customer needs
Extreme Computer proficiency

A passion for music, and a broad, deep base of recorded music history
Knowledge of Goldmine standards & experience grading and pricing records

Knowledge of stereo equipment/functionality
Availability to work weekends
Ability to lift and carry 50 pounds repeatedly

To apply, submit letter of interest & resume to angie@strictlydiscs.com
SELL US YOUR CDS & LPS:
Yes, we are still buying! Call Ron to schedule (608.213.3610).

Ron, Ryan, Angie, Marty, Evan, Matt, Ed, Eric, Jack, Steve, Shep, Matt B., Mark & Brad