January 6, 2022
TOPS AT THE SHOP:
2021 STAFF TOP 10S can be found†HERE



NEW THIS WEEK AT THE SHOP: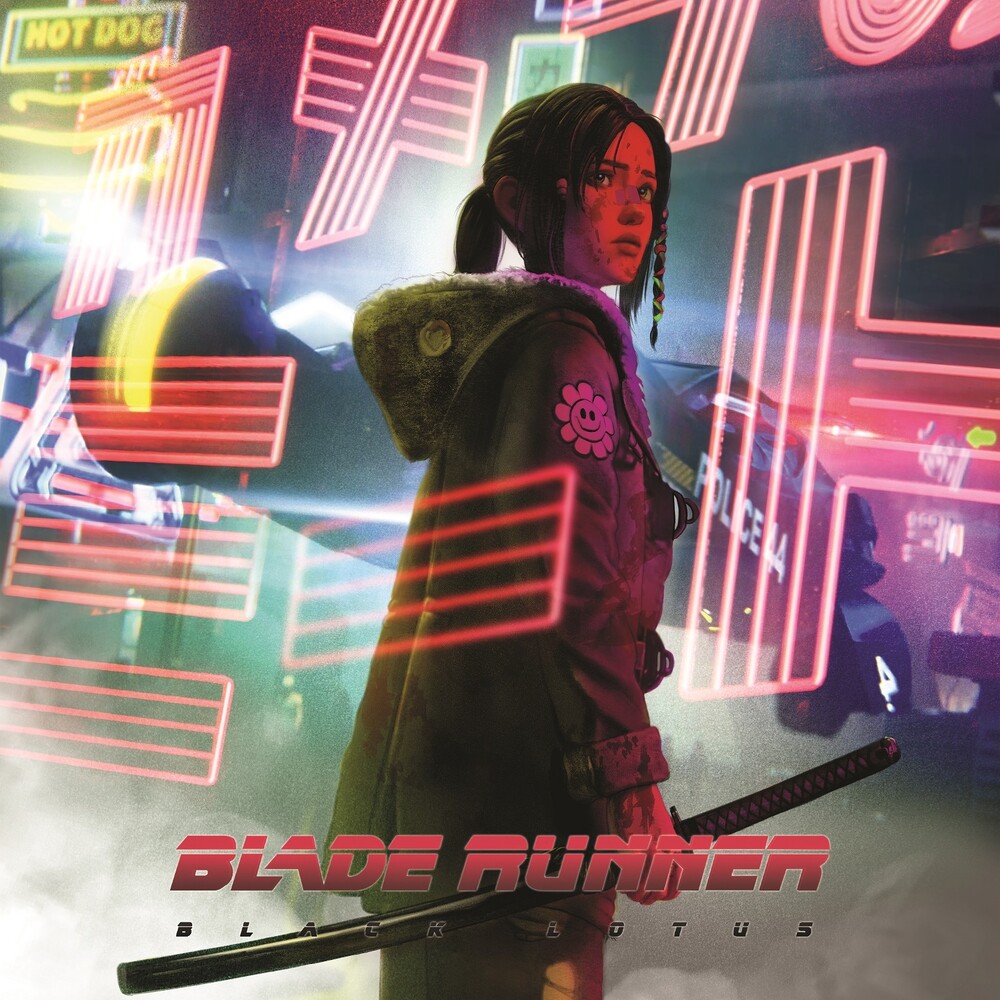 †
We get an ample start on the new year with a nice crop of soundtracks. Few films are remembered as fondly for their perfect use of cheeky pop songs as LOST IN TRANSLATION; perfectly deployed tracks from the Jesus and Mary Chain, Roxy Music, Air, and Death In Vegas, the gentle reminder of the transcendent power of My Bloody Valentine that is 'Sometimes', the first Western exposure of Haroumi Hosono, the Teaches of Peaches....its all here. We've also got a fresh color vinyl pressing of the Kimya Dawson and Belle & Sebastian led soundtrack for JUNO, a modern hip-hop and pop roster for the new BLADE RUNNER: BLACK LOTUS soundtrack, and the ineffably dreamy jazz soundtrack from MASAHIKO SATO for the 1975 film BELLADONNA.
Many of harpist MARY LATTIMORE's most memorable tracks come from digital releases and limited EPs, and they're all rounded up on the beautiful edition 'Collected Pieces', in the shop on gold ripple vinyl, including the showstopper "Wawa By The Ocean". Roadrunning Cleveland trio GERYCZ/POWERS/ROLIN deliver 'Lamplighter', a studious, energized session of electric folk instrumentals led by bright dulcimer. Indie clear vinyl on this gem, and cover art by our fave new discovery Rosali! No artist captures shadows in musical form quite like the New Jersey painter and musician TOR LUNDVALL, who turns in another standout album of snowswept, liminal synth-pop on 'Beautiful Illusions'.
If you've been lucky to catch Tuareg guitarist MDOU MOCTAR in his appearances in Madison and Milwaukee these past few years, you already knew he had the makings of the last great global rock star. His 2021 album 'Afrique Victime' spread this news to a much wider audience, and now we get a fresh pressing of his first release, 2013's 'Afelan', which has all his raw materials on display, including his tireless rhythm section. Great new albums are also in stock from NYC Jerry-lovers GARCIA PEOPLES and INDIGO DE SOUZA.
Composer and singer and Kirk-nephew KENNETH WHALUM drops a promising EP of jagged soul on 'Broken Land 2'. In 2010, Current 93's David Tibet released a double disc set of unreleased early 70s material from the outsider folk legend BILL FAY, and now we get a very lush vinyl edition of these incredible, acid-drenched soft psych gems from Dead Oceans. Pop savant Dustin Payseur revives his BEACH FOSSILS moniker for an album of piano ballads called 'The Other Side of Life', the first copy of which comes with a pair of tube socks, which seems timely.
Before anyone outside his area code knew of his profound genius, songwriter ELLIOTT SMITH had delivered two perfect 3-song singles to the Kill Rock Stars label: 'Speed Trials' and 'Needle in the Hay'. As KRS celebrates their 30th anniversary, they've brought back both singles in a limited color vinyl pressing. Same goes for the majestic 'Horse Stories', the 1996 album from THE DIRTY THREE, the Aussie band of bad seeds that introduced the violin to rock n roll.
'Lesser Man', the resolute debut EP from synth-punk heroes BOY HARSHER, gets a fresh repress on light rose vinyl and sounds as bracing as it did in 2014. The Ugandan label Hakuna Kulala departs its time zone for a collection of killer tracks by Mexican outsider synth-pop whiz TONY GALLARDO, and Hyperdub brings us a killer album of sparkling, experimental grime from PROC FISKAL.†
Lots of sweet titles we haven't had in stock for months or even years come back this week from CAGE THE ELEPHANT, LEWIS CAPALDI, CHVRCHES, MORGAN WALLEN, THE WEEKND, and CHRIS STAPLETON.
USED VINYL ALERT:
This week's used vinyl alert goes especially deep on soul and disco, jazz of all eras, and soundtracks galore. Plenty of classics of course, including some very coveted bits from Prince, plus the Who, Moby Grape, Rolling Stones, John Prine, Elton John, the Doors, Steely Dan, Kiss, David Bowie, Jimi Hendrix, and the Beatles.
Jazz includes titles from Keith Jarrett, Bill Evans, Cannonball Adderley, Miles Davis, Terje Rypdal, Boogaloo Joe Jones, Shirley Scott, Steve Coleman, Ahmad Jamal, Illinois Jacquet, Ajawal, Dave Brubeck, Chet Baker, and a whole lot more.†
Soul galore from Marvin Gaye, Stevie Wonder, Patrice Rushen, Otis Redding, the Supremes, Isaac Hayes, the Drifters, Tower of Power, Brothers Johnson, The Time, and more, plus an absolute hall of fame run of classic disco 12"s in great shape from the Salsoul, AVI, Ariola, several other famous labels.†
STRICTLY DISCS IS HIRING:
VINYL PRICING SPECIALIST AND/OR SHOP CLERK:
Required skills:
Excellent customer service skills; retail experience with ability to anticipate customer needs
Extreme Computer proficiency

A passion for music, and†a broad, deep base of recorded music history
Knowledge of Goldmine standards &†experience grading and pricing records

Knowledge of stereo equipment/functionality
Availability to work weekends
Ability to lift and carry 50 pounds repeatedly

To apply, submit letter of interest & resume to angie@strictlydiscs.com
SELL US YOUR CDS & LPS:
Yes, we are still buying! Call Ron to schedule (608.213.3610).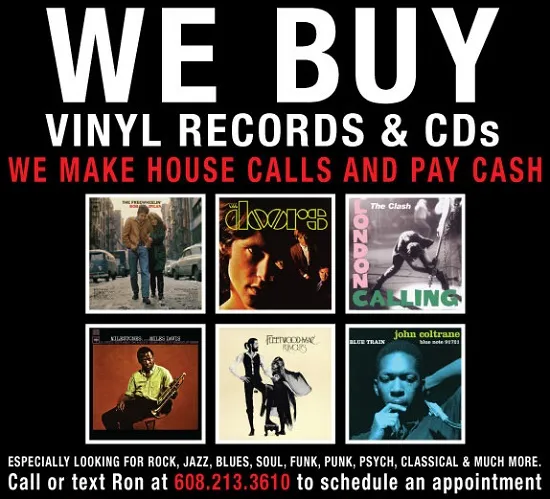 Ron, Ryan, Angie, Marty, Evan, Matt, Ed, Jack, Eric, Steve, Shep, Matt B. & Mark