December 23, 2021
HOLIDAY HOURS:
Christmas Eve December 24 - 10AM - 4PM
Christmas Day December 25 - CLOSED
HAPPY HOLIDAYS!



TOPS AT THE SHOP:
2021 STAFF TOP 10S can be found†HERE



HOLIDAY GROOVE 2021
After the terrorist attacks on September 11th, 2001, we launched this holiday tradition to spread some much needed joy and spirit. This year's holiday groove is in its 21st edition and we hope the effect remains the same (in this year where we could all†really†use it)...happy holidays from all of us at Strictly Discs.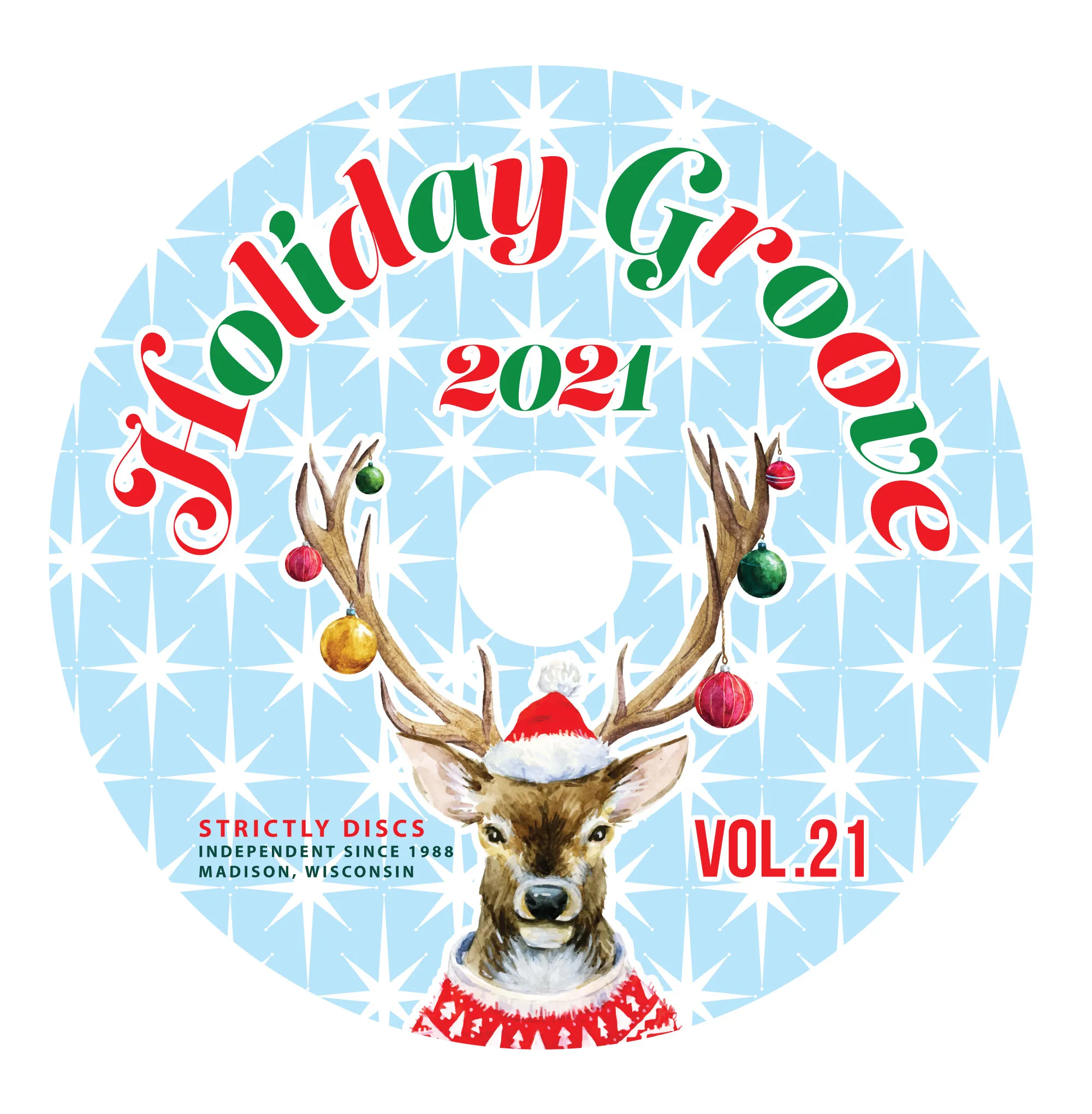 2021 Holiday Groove Tracklisting:
1. Advance Base - Christmas Steve - 2020
2. Birdy - White Winter Hymnal - 2011
3. Augie Rios - Donde Esta Santa Claus - 1958
4. Ferrante & Teicher - Snowbound - 1962
5. Jerry Byrd - What Child Is This - 1987
6. Bob Morrison - Santa Mouse - 1966
7. Marty Stuart - Even Santa Claus Gets The Blues - 1991
8. Joni Mitchell - River - 1971
9. Katie Melua - O Holy Night - 2016
10. JD McPherson - Hey Skinny Santa - 2018
11. The Wailers - White Christmas - 1965
12. McGuire Sisters - Christmas Alphabet - 1958
13. Paul Whiteman - Silent Night Holy Night - 1928
14. Peerless Quartet - Auld Lang Syne - 1918
USED VINYL ALERT:
Guess what tomorrow is? Yes, yes, it's Christmas Eve, but it's also FRIDAY! That means over 600 fresh used LPs in the new arrivals bin, just in the (Saint) Nick of Time! Need I say more? Okay. We've represented all of our fave genres this week: classic†rock and psych, soul and AOR, soundtracks and classical, post punk and new wave, country and bluegrass, plus the customary unusual and rare pressings here and there. If there's an "audiophile" in your life, we have some incredible and seldom, seldom seen Mobile Fidelity pressings and box sets in, as well. If you aren't sure if you have an audiophile in your life, believe us, you would know!†
STRICTLY DISCS IS HIRING:
VINYL PRICING SPECIALIST AND/OR SHOP CLERK:
Required skills:
Excellent customer service skills; retail experience with ability to anticipate customer needs
Extreme Computer proficiency

A passion for music, and†a broad, deep base of recorded music history
Knowledge of Goldmine standards &†experience grading and pricing records

Knowledge of stereo equipment/functionality
Availability to work weekends
Ability to lift and carry 50 pounds repeatedly

To apply, submit letter of interest & resume to angie@strictlydiscs.com
SELL US YOUR CDS & LPS:
Yes, we are still buying! Call Ron to schedule (608.213.3610).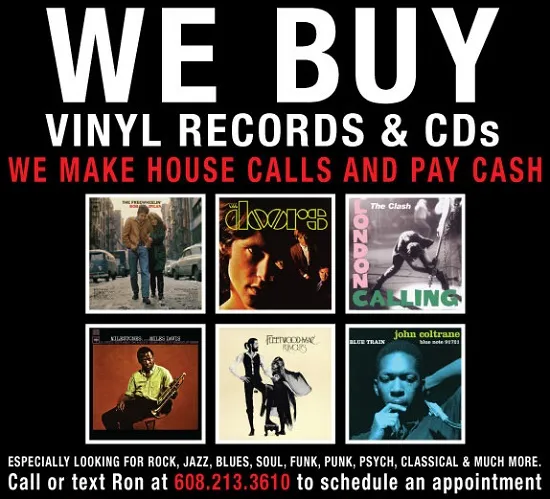 Ron, Ryan, Angie, Marty, Evan, Matt, Ed, Jack, Eric, Steve, Shep, Matt B. & Mark