November 4, 2021
NEW THIS WEEK AT THE SHOP:
Few recent albums have delivered such sweet, relatable catharsis as the 2018 debut LP from east coast guitarist SNAIL MAIL. Something about its pendulous riffs, comforting choruses, and young Lindsey Jordan's unfiltered, heartbroken lyrics just made sense, even to this particular listener, who graduated high school the same week that Jordan was born. Plenty of anticipation, then, for her follow up, 'Valentine', which is finally here this week on limited gold vinyl. Her sophomore effort amply rewards her fresh†fanbase, moving on considerably from the vibe of her debut into something more confident, mature, and beautiful, if a little less tear-jerking; spare guitar arrangements are replaced with much more sweeping segments of strings and synth, and Jordan's anguished wail is now a more tonally complex presence in the mix. Viva Snail Mail. Neo-soul phenom ARI LENNOX cast the world aflame with her debut 2016 digital EP 'Pho', packed with the most Baduizm anyone had heard since Erykah herself, and now released on LP for the first time, expanded to a full-length with the inclusion of instrumentals for all 7 tracks.†
Philadelphia folkie ROSALI has been building a cult following for some time, but goes fully public with an incredible new album called 'No Medium', which should be getting way more attention in the coming months. If the straightforward, personable approach of songwriters like Patty Griffin or Waxahatchee resonate with you, just add Thompson-esque riffs to the equation and you have this album, which seems to get stronger with each listen. The banner crop of new folk-rock continues with the very good new record from California songwriter HAND HABITS, who sets a woozy, complex, and dusky tableau alight on 'Fun House', in the building on red vinyl.†
Enough youngsters, you say? Well make way for the mothers and the fathers of modern dance pop, ABBA, who make a resolutely bright return with 'Voyage', in stock on limited blue vinyl. 'Thank You' is DIANA ROSS' first new studio album in over 15 years, produced by that Antonoff fella, while WANDA JACKSON bids farewell to the business with her final album, 'Encore', produced by none other than Joan Jett. 'Lilac Wine', a stunningly tenebrous late-career album from jazz singer HELEN MERRILL, gets a new audiophile vinyl edition from Verve.†


†
To mark fifty years since its original release, Numero delivers a new edition of 'What A Beautiful Place' by English folksinger CATHERINE HOWE, with its beautiful original cover art restored. Like a more pastoral Carole King, or a more orchestrated Linda Perhacs, this is one of the more magical relics of the UK folk revival. As Six Organs of Admittance, guitarist BEN CHASNY has charted quite a course through psychedelic strains of rock, jazz, and noise, but he started out as a budding master of the American primitive guitar tradition, to which he returns on 'The Intimate Landscape', a new record under his government for the recently-revived KPM music library series. The Dark Entries label collects an LP of unreleased material from 80s Greek musician LENA PLATONOS; think a Mediterranean Kate Bush. 2008's 'Tchamantche' marked the global debut of the enchanting Malian singer and guitarist ROKIA TRAORE, and it now gets a much-needed vinyl repress.

†
It's been ten years since the release of THE BLACK KEYS 'El Camino'? Hard to believe, but its true. The fellows celebrate the tin anniversary in fitting fashion, expanding the album to 3LP and 5 LP editions, with a variety of different covers depicting similar beater vans to the one on the original. A pair of limited, remastered vinyl editions of classic GARBAGE albums are in stock as well, along with the latest volume (14!) in the ongoing JERRY GARCIA 'GarciaLive' vinyl series.†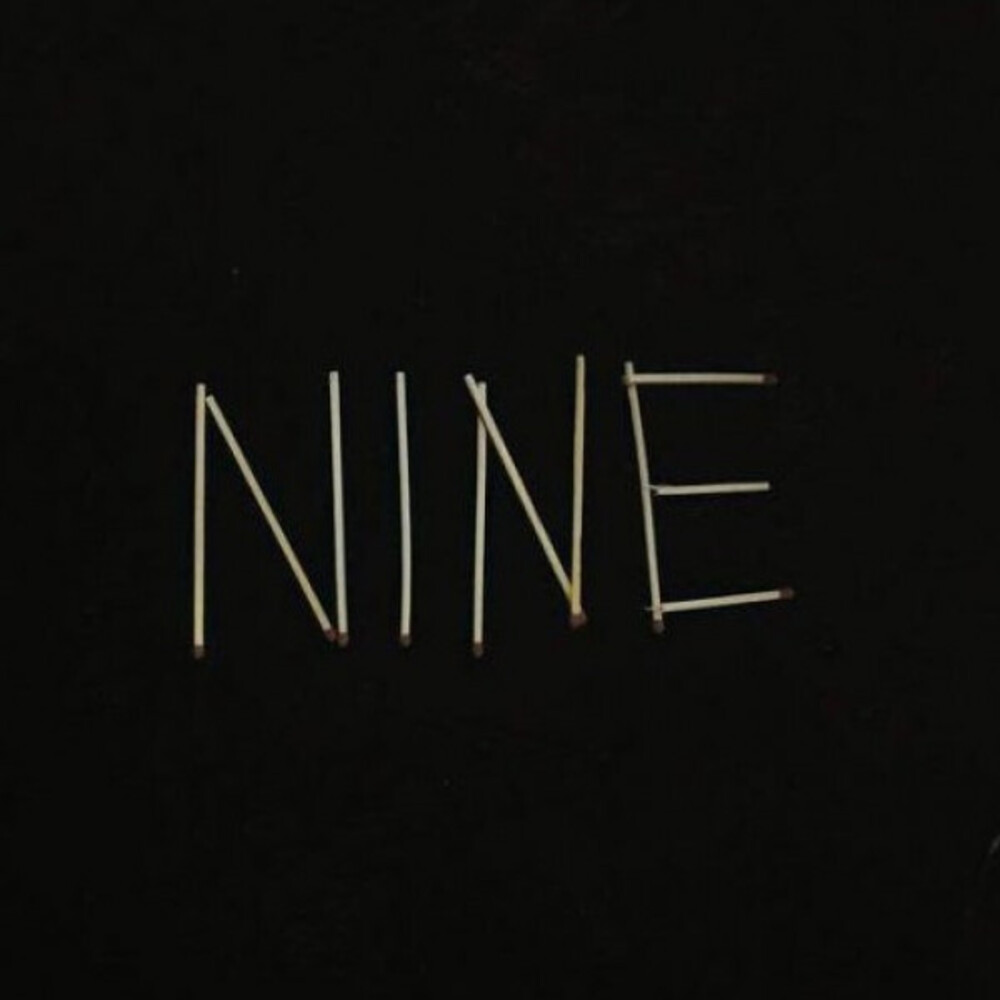 †
†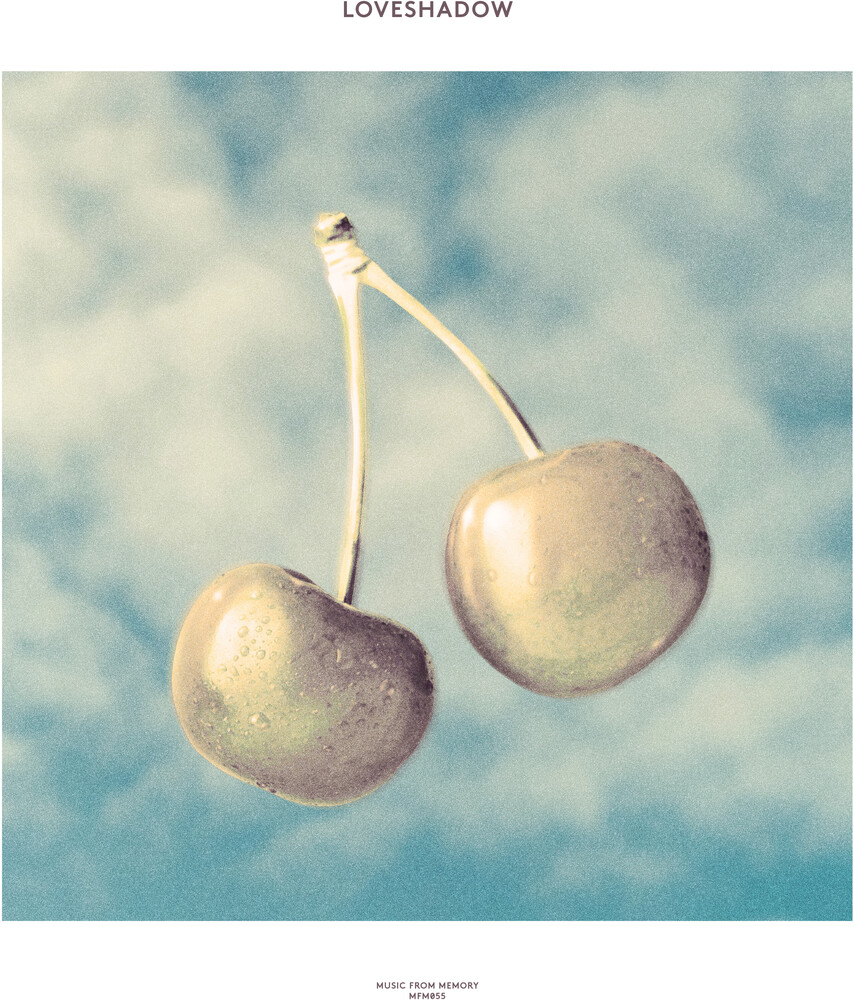 After a patient wait, we've finally got copies of the latest LP from enigmatic UK soul supergroup SAULT. Blues rockers HOUNDMOUTH go back to their roots on 'Good For You'. Hot Chip's Joe Goddard teams up with DFA vocalist Amy Douglas for a new project called HARD FEELINGS, while San Fran neo-disco duo LOVESHADOW bless the Music From Memory with an impeccably considered album of post-Badarou dance pop.

†
†
A new limited-run set collects two records from RADIOHEAD that rattled the pop canon but good over 20 years back. This collection is called 'Kid A Mnesia' and, to be honest, most of the copies from our small allotment are already claimed on preorder. We do have plenty of the 3CD version, and some more copies of the vinyl will arrive in the coming weeks, so be sure to reserve one, or else find yourself condemned to the Idioteque forever! Fuzzpop crooner SAM EVIAN sees a fresh repress of his delightful album 'You, Forever' hit the floor, and we have much-demanded reissues of a couple of this century's most unbeatable indie records: the striking, sultry debut album from SYLVAN ESSO, and the 2010 debut of ineffably rootsy, seemingly quite inaccurately named folk trio MOUNTAIN MAN, 'Made The Harbor'.

†
†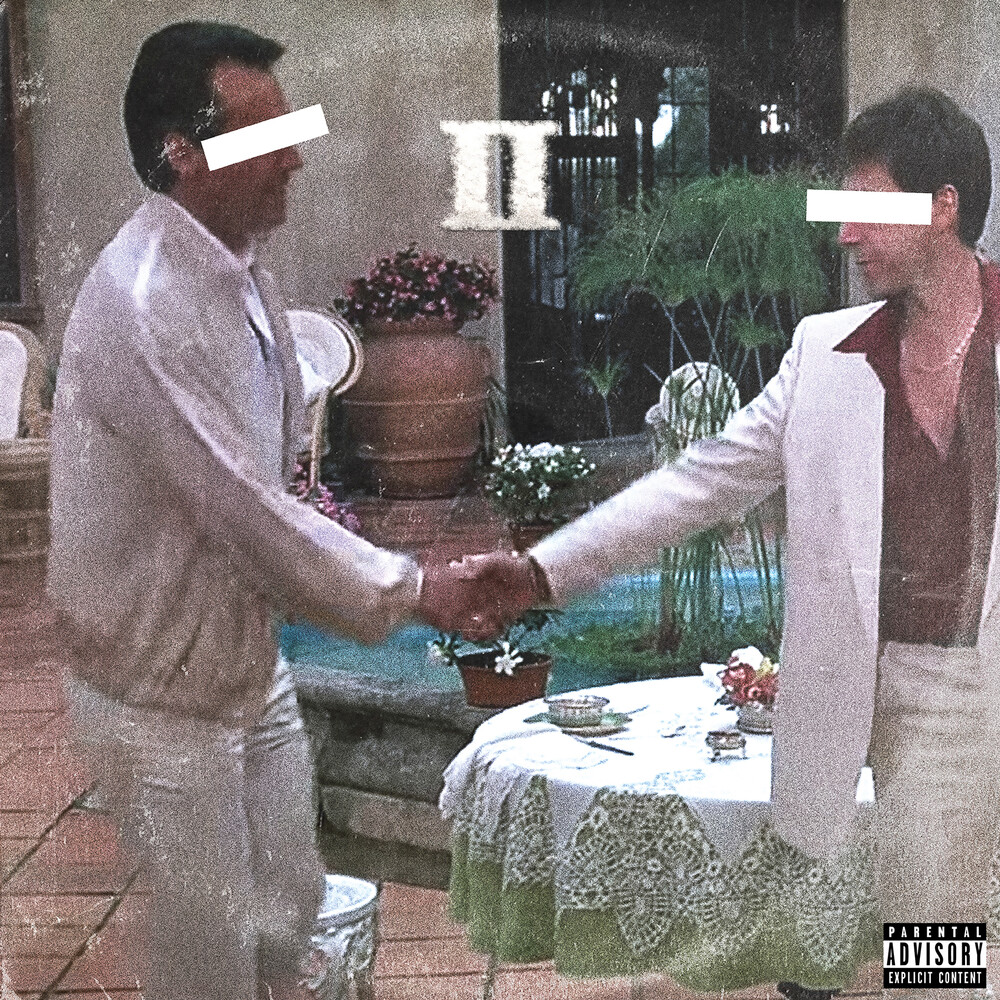 †
Ambitious midwest beatmaker and emcee BLUEPRINT celebrates a decade since his album 'Adventures In Counter Culture' with a new edition on blue and purple vinyl, plus we get a new installment of 'The Plugs I Met 2' from†BENNY THE BUTCHER. Washington DC rhymer NappyNappa and synthesist Pat Cain make hip-hop with oodles of fascinating Adrian Sherwood style dub-damage as MODEL HOME, welcoming plenty of other guests from the District on 'both feet en th infinite'.

†
†
†
'Mingus Mingus Mingus Mingus Mingus' was double bassist, pianist and composer CHARLES MINGUS' first moment where, more or less at the top of the heap of New York bandleaders in late 1963, he paused to reflect on his already immense career. With perhaps the strongest lineup of all of his various bands through the years, Mingus revisits and rearranges several classic tunes like 'Goodbye Pork Pie Hat' and 'Better Git It In Your Soul'. This mighty session gets the audiophile treatment from Verve this week, with more Impulse classics to come. Aussie nu-jazz unit JK GROUP have a freshly percolating new album 'What's Real?'. We welcome a pair of truly stunning albums from the contemporary Glasgow jazz scene, as well. JOSEF AKIN's 'Flightcase' and the self-titled debut of the quartet AMARA both call to mind the limber, adventurous fusion of late 70s Chicago jazz, or the memorable efforts of the Old and New Dreams quartet.

†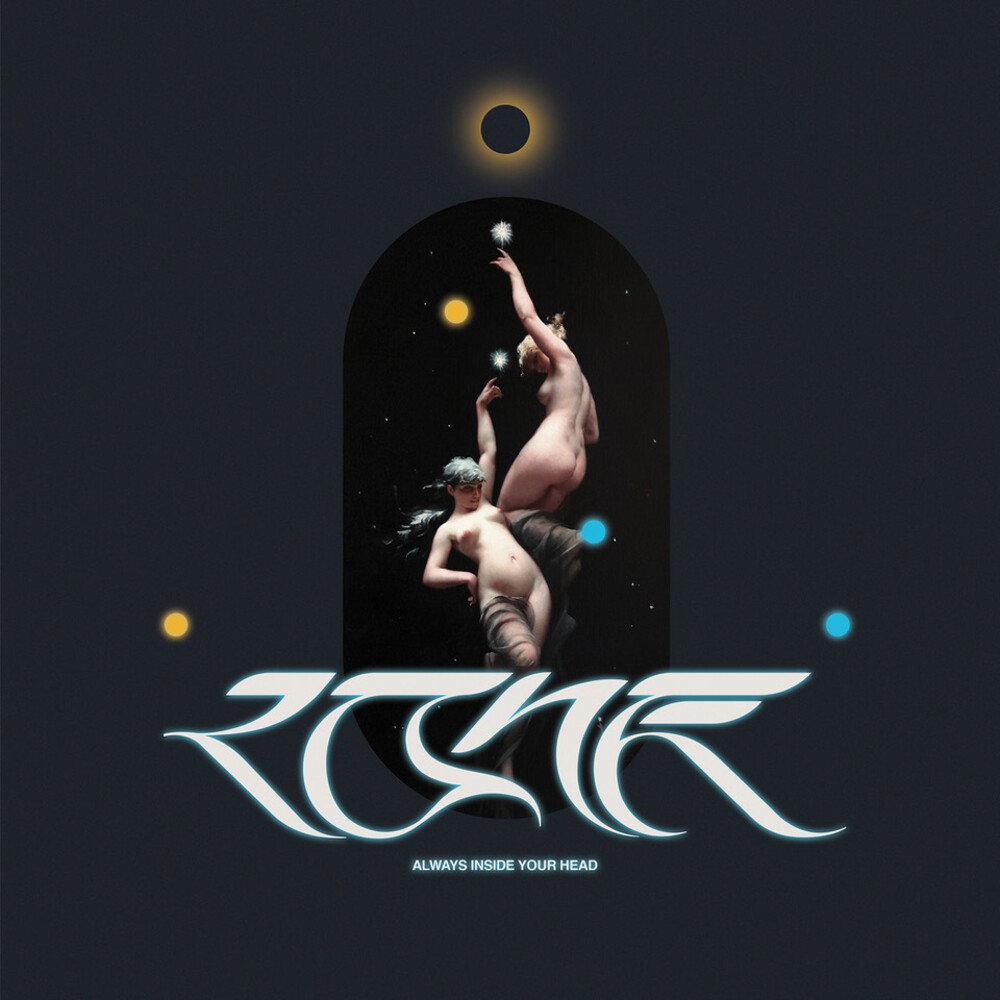 †
†
An absolutely righteous new record from veteran producer LONE is called 'Always Inside Your Head', and takes bold strides in many directions, from cloudy breaks to intense, melodic shoegaze. Whenever the Chicago modern funk label Star Creature teases a new artist, you know you're in for a treat. These guys just do not miss, and the debut album from Philly producer M. HOOK delivers big time; tight claps, housey feelings, and just the right amount of vapor make you want to inhale the whole thing. UK producer ROSS FROM FRIENDS is still doing that name, but he makes it easier to accept with incredible records like 'Tread', a sophisticated record of stylish techno, delirious breaks, and threads of lofi soul. Also in, a limited run of British producer TIPPER's early LP, 'The Seamless Unspeakable Something'.†


†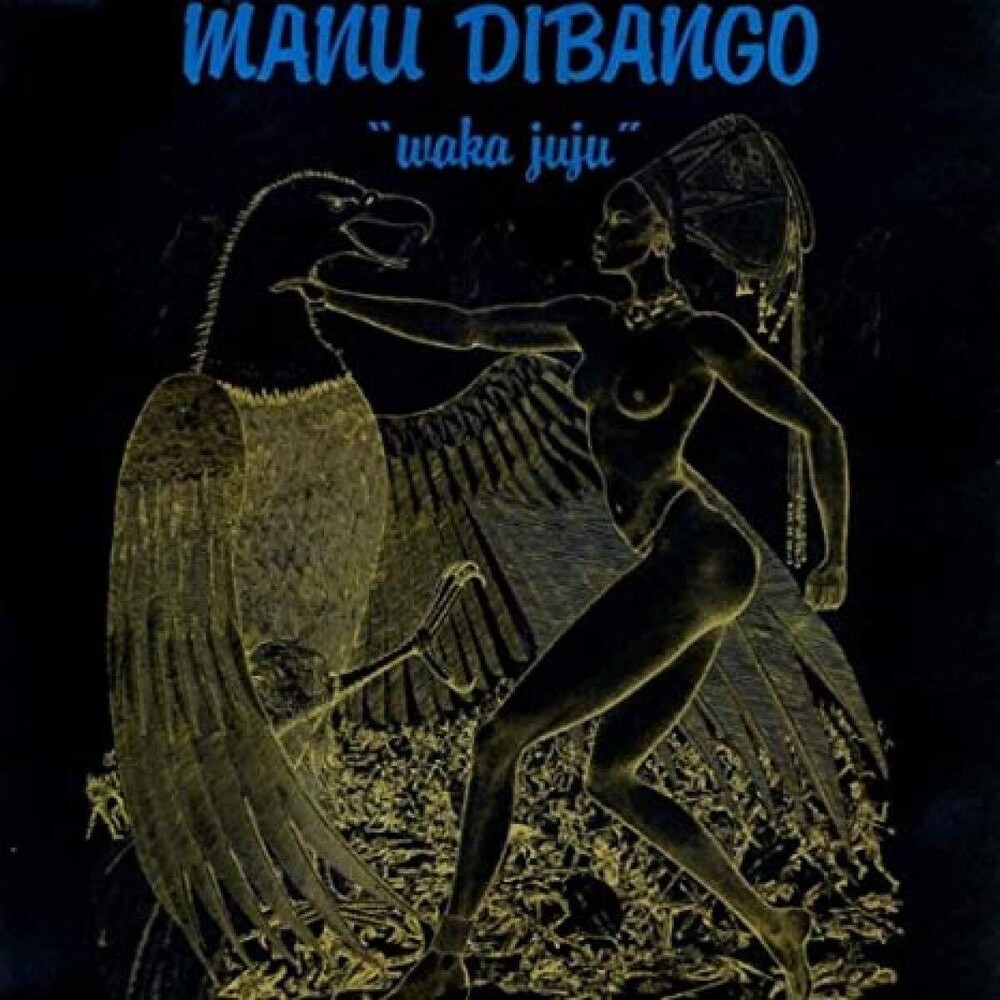 Back in print this week, an early gem from FELA KUTI, 'Fela's London Scene', recorded at Abbey Road Studios during Fela's long stay in early 70s UK. An early 80s synthy-Afrobeat classic 'Waka Juju' is back in print from MANU DIBANGO. The Africa Seven label collects ten heaters from the earliest days of reggae in Africa on a new compilation, while pianist TIGRAN HAMASYAN sees his 2011 Verve debut 'A Fable' finally get a vinyl release.

†
†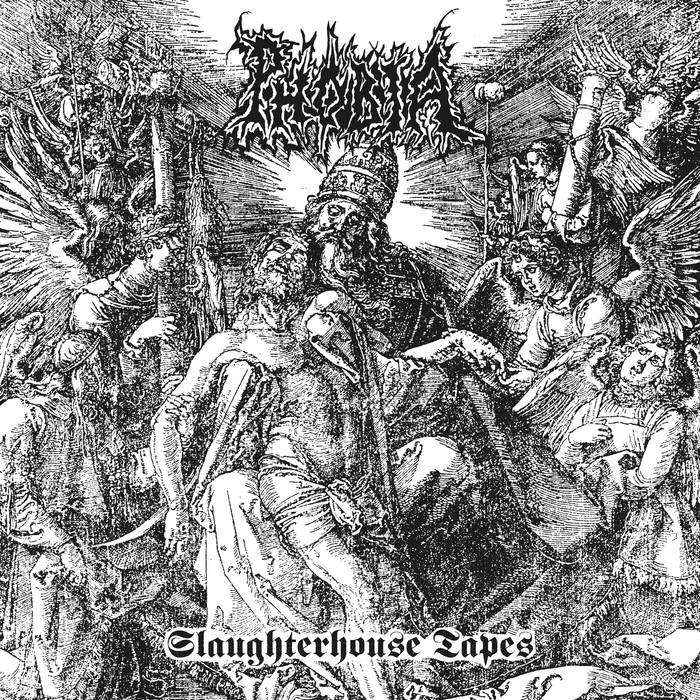 †
Classic 90s heavy things back in print this week from TYPE O NEGATIVE and PHOBIA, plus a new live album from MR. BUNGLE, 'The Night They Came Home', on limited orange vinyl, and a new LP edition of 'Green Naugahyde' from PRIMUS.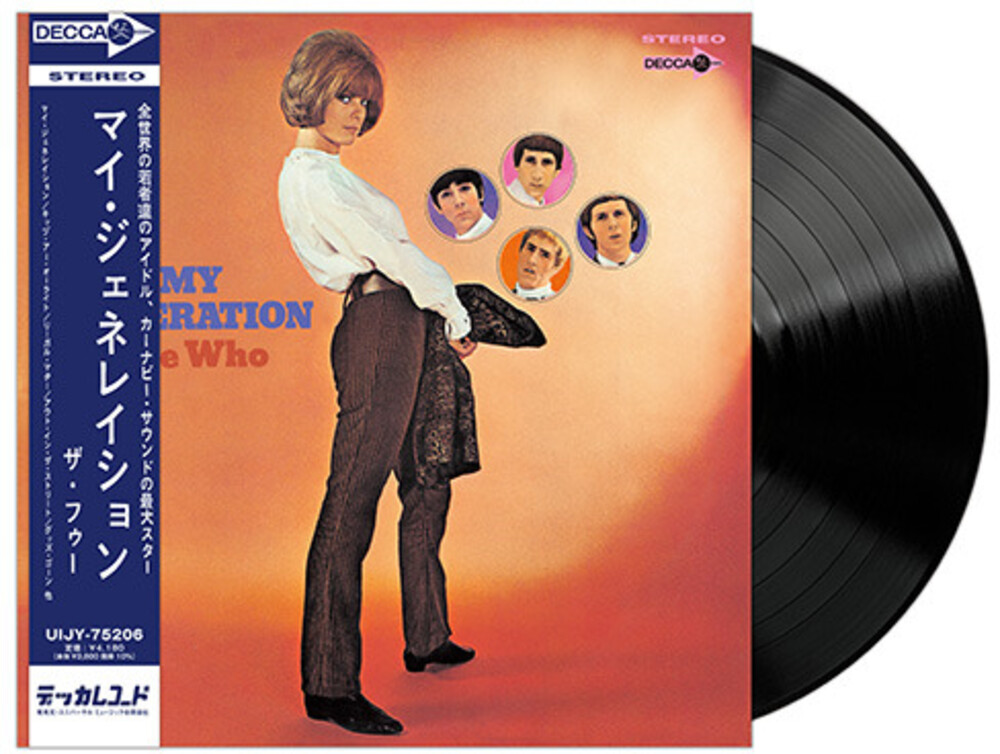 †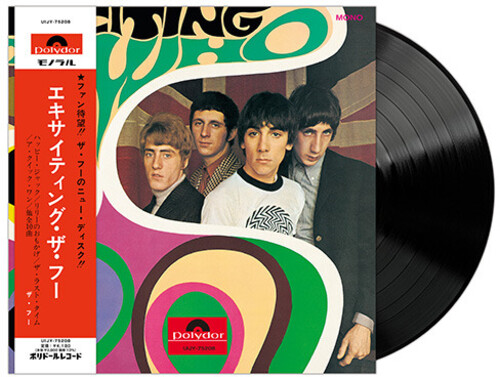 †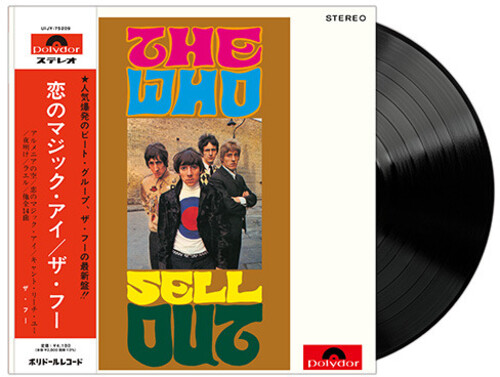 While they last, some lovely new editions of classic early records are in from THE WHO, released by Universal Japan with restored original UK artwork, obi strip, and audiophile pressing quality. We've got 'My Generation', 'I'm A Boy', 'The Who Sell Out', and 'Exciting The Who'.

†
†
†
American poets of many walks of life this week! A couple out of print classics from the catalog of STEVE EARLE are back in stock, 'Terraplane' and 'The Low Highway', Cypress Hill frontman B REAL returns with 'Tell You Somethin' with producer Scott Storch, and we have a new LP of rarities from the 60s spoken word archives of†WILLIAM S BURROUGHS called 'Ali's Smile'.†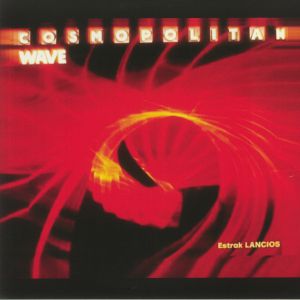 †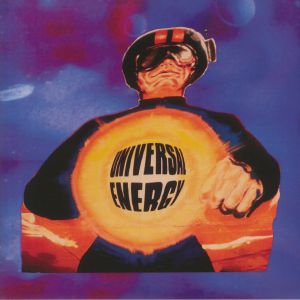 †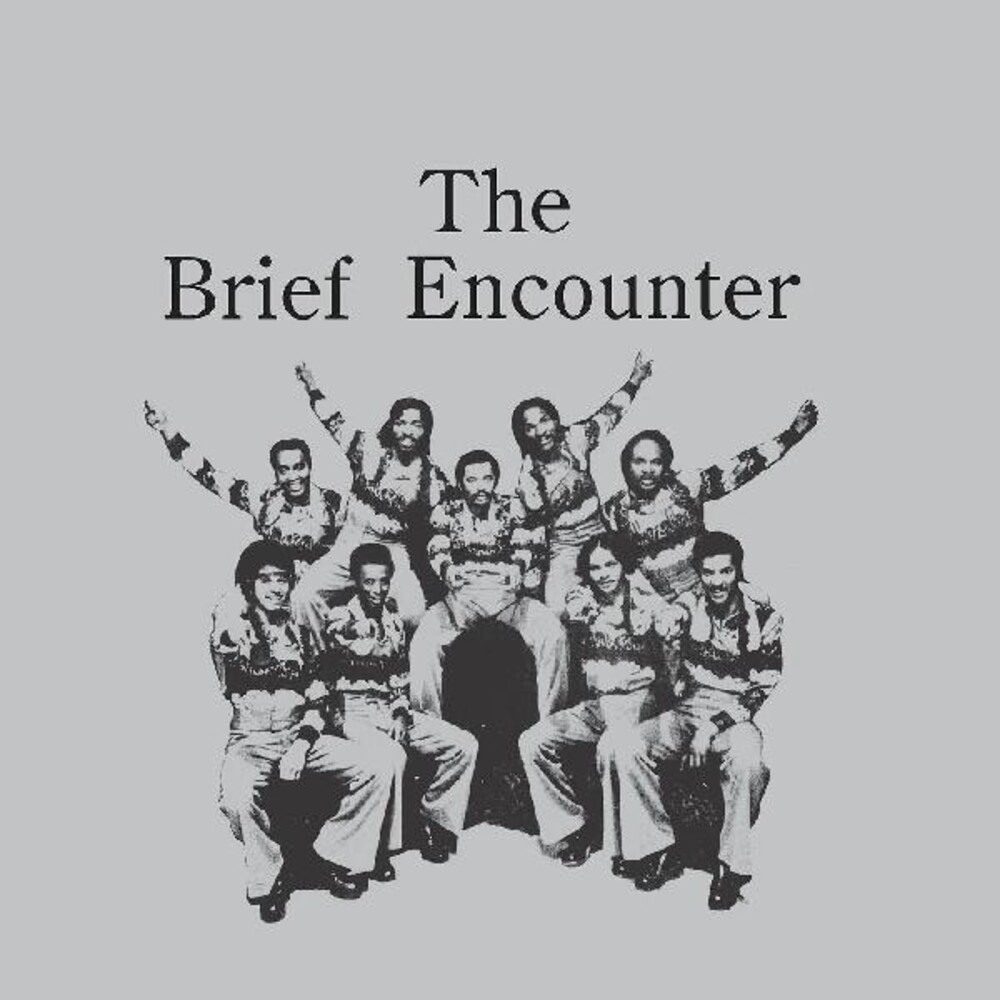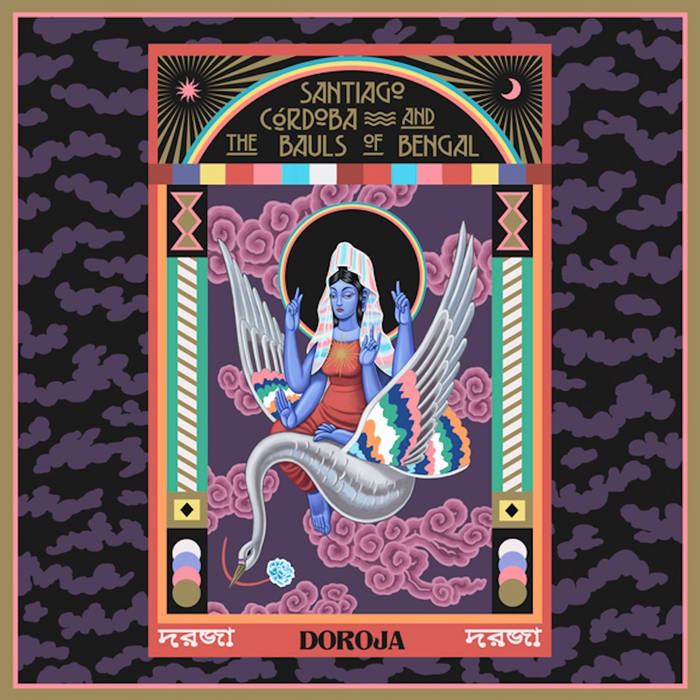 †
†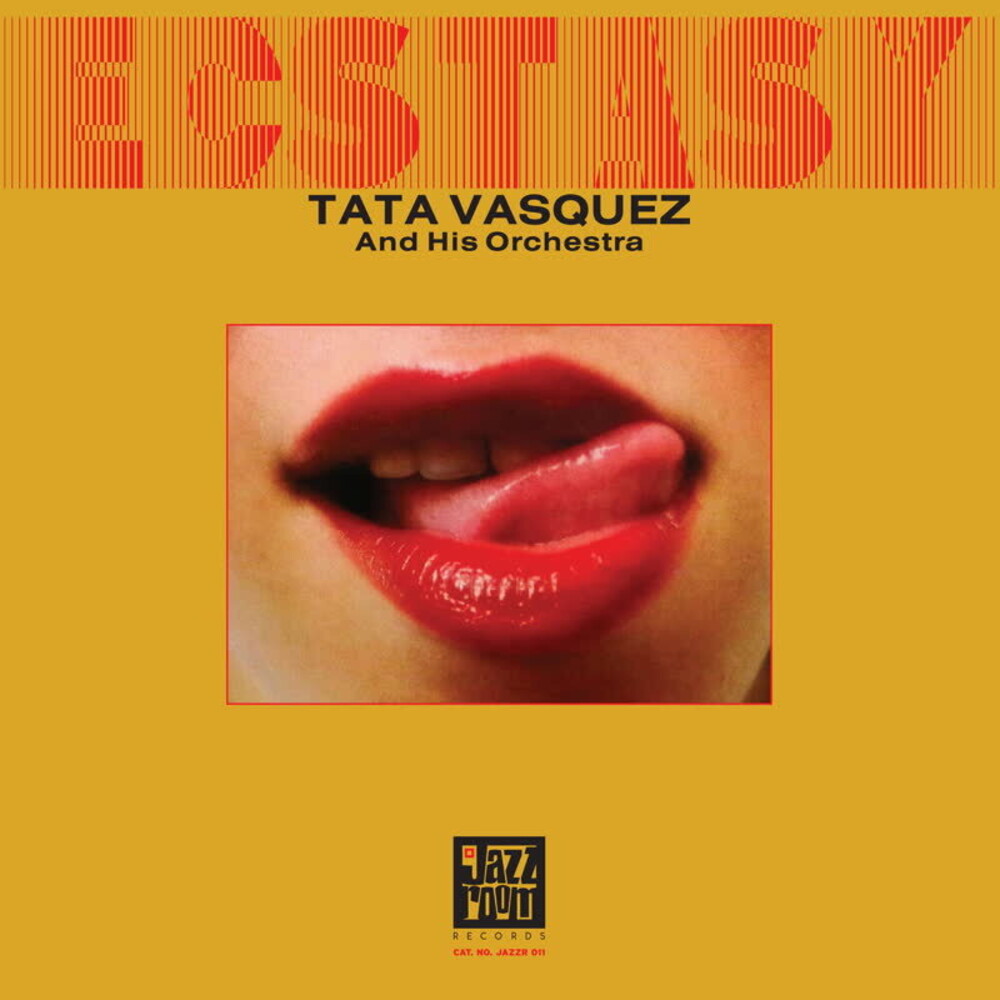 Last up, some mighty French cosmic disco from various aliases of composer Bernard Estardy: as ESTRAK LANCIOS, he released 'Cosmopolitan Wave', an incredible set of noirish thrills, and as UNIVERSAL ENERGY, a sultry space disco ala Jean-Pierre Massiera or Rinder & Lewis. American funk rarity from 1977 by THE BRIEF ENCOUNTER gets a new pressing on smoke colored vinyl, and we have a pair of latin jazz gems. IT'S A GOOD GOOD FEELING collects the best of the Fania singles, plus a repress of one of the greatest salsa/funk floor fillers ever, 'Ecstasy' from TATA VASQUEZ AND HIS ORCHESTRA.
USED VINYL ALERT:
Heading down under for this week's Used Vinyl Alert....the new arrival bins are filled to bursting with so many special slabs! Comprehensive runs of oft-requested artists this week include a nice run of Leonard Cohen, a nearly complete set of early Neil Young LPs, rare ones from the Grateful Dead, Frank Zappa, Pink Floyd, and David Bowie, plus plenty of classics from Van Morrison, the Beatles, Them, the Doors, Fleetwood Mac, Paul Simon, Queen, Yes, John Lennon, the Allman Brothers, Jimi Hendrix, the Band, King Crimson, Stealers Wheel, Serge Gainsbourg, Judas Priest, the Scorpions, Alice Cooper, Lucifer's Friend, and Todd Rundgren.
Some fantastic jazz this week takes trips through several decades, including some rare early pressings from John Coltrane, Johnny Hartman, Roy Ayers, Miles†Davis, Ornette Coleman, Lee Konitz, Chico Hamilton, Bill Evans, Donald Byrd, Doug Carn, Richard Groove Holmes, Hugh Masekela, and so many more. An impressive spread of rare blues LPs are in from Taj Mahal, Dr. John, Otis Rush, Buddy Guy, Albert King, Gatemouth Brown, Elmore James, Josh White, Brownie McGhee, and more.
Some seriously classic soul and R&B this week, including the Jones Girls, Marvin Gaye, Betty Davis, Mandrill, Bohannon, Sam Cooke, Prince, Otis Redding, Roberta Flack, Central Line, the Delfonics, and many others. Hip hop is here from Jay Z, ODB, Asap Rocky, Eminem, and RJD2. New wave comes through from REM, Devo, Peter Gabriel, Talking Heads, Psychedelic Furs, Elvis Costello, Laughing Hyenas, Patti Smith, and Level 42.†
SELL US YOUR CDS & LPS:
Yes, we are still buying! Call Ron to schedule (608.213.3610).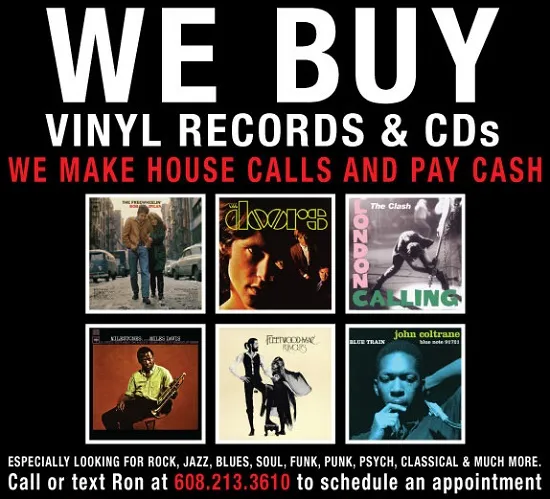 BLACK FRIDAY RECORD STORE DAY IS NOVEMBER 26:
Strictly Discs will be the place to be this Post-Thanksgiving-Shopping-Melee-Day, also known as Black Friday.
And that's because certain indie stores across the country will be the place to get special releases created just for you, for giving and getting this holiday season, and they're scheduled for release on Black Friday, November 26, 2021.
Now, this is not Record Store Day, Jr., but it is brought to you by the powers-that-be at Record Store Day. This is a group of special releases you can only find at certain independent record stores nationwide. The magic of these pieces (many uber-limited) is that every one of them is something someone will really LOVE to get, and you'll really ENJOY giving. And you may have the added nice feeling of supporting a local, independently owned (Strictly Discs, Independently Owned since 1988) business during the holidays.
THE LIST HAS BEEN RELEASED & WISHLISTS CAN NOW BE MADE†HERE.
The DEADLINE for making or modifying Black Friday Wishlists was†Wednesday, September 22 at 10AM.

Ron, Ryan, Angie, Marty, Evan, Matt, Ed, Jack, Eric, Steve, Nick, Matt B., Mark & Matt E.