September 23, 2021
MONROE STREET SIDEWALK SALE THIS SATURDAY 10AM-5PM:†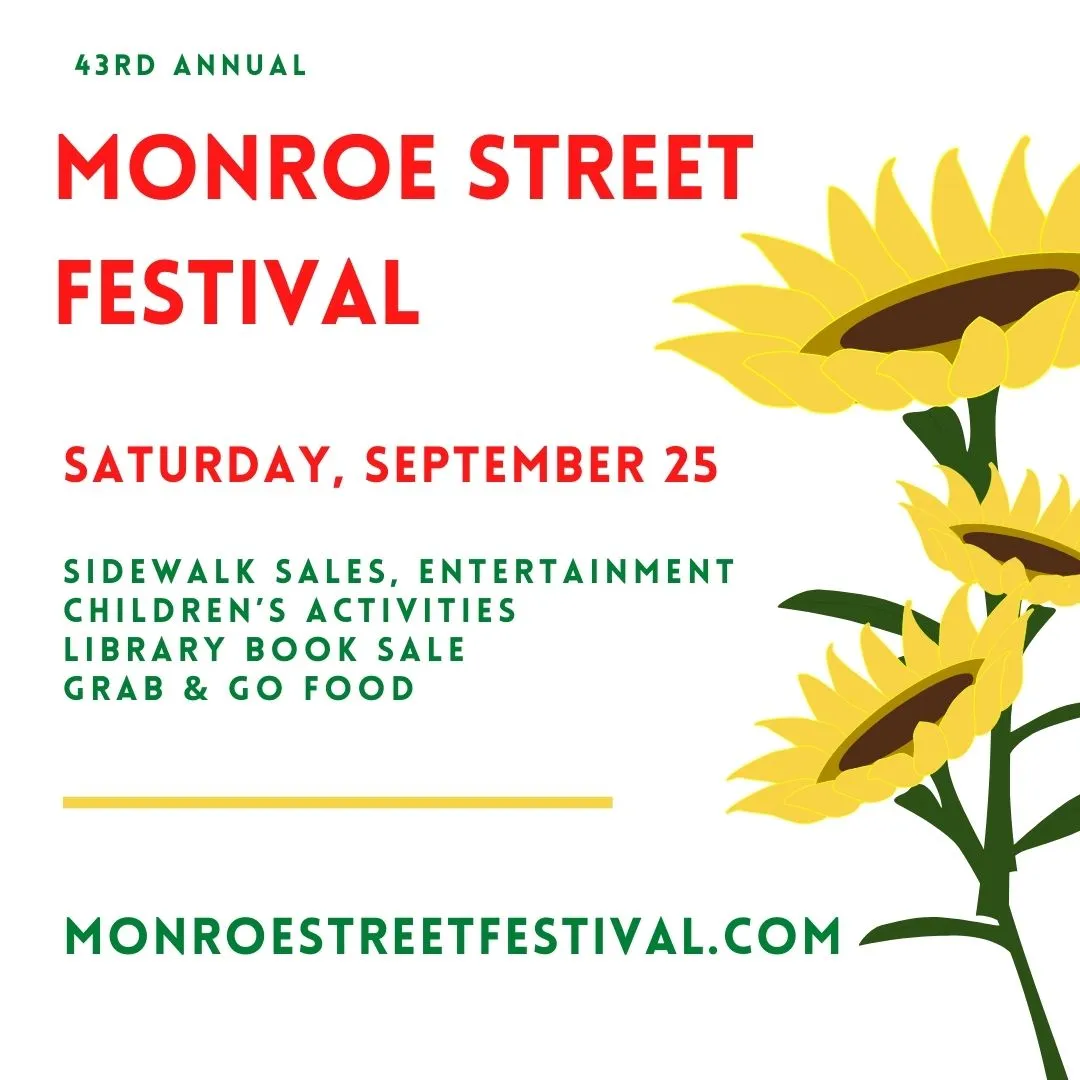 NEW THIS WEEK AT THE SHOP:


A short but very sweet rundown of the week's new releases begins with a lovely new record from tireless troubadour SUFJAN STEVENS joined by Cali lo-fi folkie ANGELO DE AUGUSTINE on a tender album of emotional drift called 'A Beginner's Mind', in the building on limited gold vinyl. Our second SUFJAN release this week is a whole nother animal, a 5LP set of ambient pieces he released digitally earlier this year called 'Convocations', which offers moments of joy, meditation, anguish and confusion in an elegant mass, drawing on influences like Maryanne Amacher and Fennesz. Another artist with an incredibly flexible range, Superchunk's MAC McCAUGHAN, delivers a real beauty of a solo record that delves into cool ambient pop, with contribs from Yo La Tengo and Mary Lattimore. 'The Sound of Yourself' is in stock on pink & orange swirl vinyl.†
Speaking of Mac: he played drums on SEAM's first record 'Headsparks' before the group moved to Chicago to release some of the most iconic slowcore of the 1990s. This fall classic is back in print just in time for the autumn equinox via the Group Numero, who continue to dowse rich veins of underappreciated 90s tune streams. It's been 30 years since the final 4AD album by THE PIXIES, 'Trompe Le Monde', before they went on a decade-plus hiatus, and we welcome a limited anniversary edition of this explosive slab on marble green wax. 'Warriors', a deeply underrated 1983 album from GARY NUMAN, gets a new print on orange wax. Produced by Bill Nelson, this downtempo fake-funk gem sounds positively prophetic nowadays, while it was panned critically back in the day.†
ANGEL OLSEN directs her daguerreotype voice towards a disparate list of 80s new wave cover on a new EP called 'Aisles'.†Common, Childish Gambino, Justin Vernon, Michael Kiwanuka and many more perform new takes on songs from BRITTANY HOWARD on 'Jaime Reimagined'. Iron & Wine collaborator JESCA HOOP spent lockdown revisiting her 2012 album 'The House That Jack Built' for a lovely new lo-fi effort, 'The Deconstruction of Jack's House', in the shop on white vinyl.
Cali keyboardist KIEFER has stunned us with each of his excellent albums over the last half a decade, and comes through yet again with a delightfully sensuous double LP of soft funk called 'When There's Love Around'. 'Out To Lunch', the 1964 album that ended up being ERIC DOLPHY's lone session as a bandleader, is commonly held up as the best record Blue Note ever released. Beg to differ? Pick up HERBIE HANCOCK's early achievement 'Maiden Voyage'. Both return in new editions via the Blue Note classic vinyl series.†
A very illustrious cast (Kurt Vile, Mike Stipe, Iggy Pop, Sharon Van Etten, etc) turn up on a new† tribute to the VELVET UNDERGROUND, 'I'll Be Your Mirror' is in on limited yellow vinyl. Montreal kraut-wavers SUUNS turn in an incredible new record of insistent minimal synthrock†on 'The Witness', and we welcome a vinyl pressing of the BOBBY KRLIC (aka The Haxan Cloak) soundtrack for the legendary creepfest 'Midsommar'.
New York sound artist HIRO KONE delivers a rich record of aromatic electronics called 'Silvercoat the Throng'. Ambient antiquity queen SARAH DAVACHI has one of her strongest records in a long time with the Mellotron-driven 'Antiphonals'. on silver wax. Awesome Tapes continues to shine a bright light on the new house sound of South Africa with 'Teenage Dreams' by the production duo NATIVE SOUL.†
Out of print for close to fifteen years, we're pumped to have a fresh repress of the mighty ambient metal classic 'Panopticon' by ISIS, freshly cut for highest vinyl fidelity. Dipset legend JIM JONES makes the scene again with a new record with producer HARRY FRAUD called 'The Fraud Department', and the latest missive from the wild mind of KOOL KEITH is called 'Keith's Salon'.†
USED VINYL ALERT:
What a haul we've got for the Used Vinyl Alert this week! We go especially strong on blues, with rare ones in from Howlin Wolf, BB King, Willie Dixon, James Cotton, Albert Collins, Blues Caravan, Eddie Campbell, Eddie Boyd, Marcia Ball, Blues Project, Albert King, Curtis Jones, Eddie Kirkland, Lightning Hopkins, and John Lee Hooker.
Plenty of classics this week including big ones from Pink Floyd, Guns N Roses, Talking Heads, AC/DC, Bon Jovi, Van Halen, Joni Mitchell, Queen, the Beatles, Jimi Hendrix, Steely Dan, Rolling Stones, Beach Boys, the Bee Gees, Phish and more.
A wide variety of soul includes some early doo-wop, obscure private gospel, and LPs from Kool and the Gang, Curtis Mayfield, the Impressions, the Isleys, Margie Joseph, Otis Redding, the Crests, Patrice Rushen, Geater Davis, Amy Winehouse, and Aretha Franklin.†
Jazz is in from Sarah Vaughan, Bill Laswell, Art Blakey, John Coltrane, Sonny Rollins, Stan Getz, Pat Metheny, and Freddie Hubbard. A slew of reggae includes Horace Andy, Tony Tuff, Bob Marley, Jimmy Cliff, Bunny Wailer, Burning Spear, Peter Tosh, and Yellowman. Quite the spread folk and international here as well, including plenty from the Folkways and Folk-Legacy label!
STRICTLY DISCS IS HIRING:
VINYL PRICING SPECIALIST:
Required skills:
Excellent customer service skills; ability to anticipate customer needs
Computer proficient

A passion for music, and†a broad, deep base of recorded music history
Knowledge of Goldmine standards &†experience grading and pricing records

Knowledge of stereo equipment/functionality
Availability to work nights and weekends
Ability to lift and carry 50 pounds repeatedly

To apply, submit letter of interest & resume to angie@strictlydiscs.com
SELL US YOUR CDS & LPS:
Yes, we are still buying! Call Ron to schedule (608.213.3610).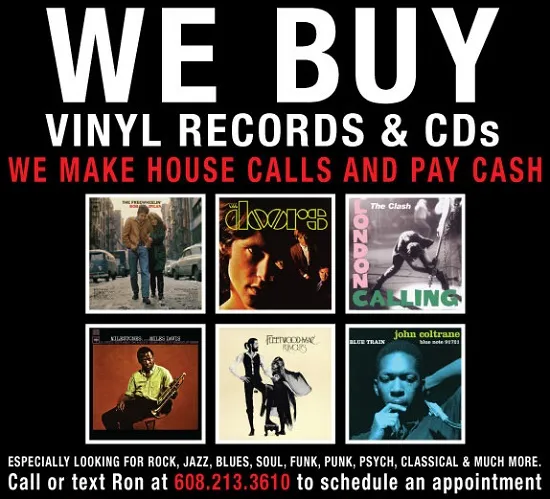 BLACK FRIDAY RECORD STORE DAY IS NOVEMBER 26:
Strictly Discs will be the place to be this Post-Thanksgiving-Shopping-Melee-Day, also known as Black Friday.
And that's because certain indie stores across the country will be the place to get special releases created just for you, for giving and getting this holiday season, and they're scheduled for release on Black Friday, November 26, 2021.
Now, this is not Record Store Day, Jr., but it is brought to you by the powers-that-be at Record Store Day. This is a group of special releases you can only find at certain independent record stores nationwide. The magic of these pieces (many uber-limited) is that every one of them is something someone will really LOVE to get, and you'll really ENJOY giving. And you may have the added nice feeling of supporting a local, independently owned (Strictly Discs, Independently Owned since 1988) business during the holidays.
THE LIST HAS BEEN RELEASED & WISHLISTS CAN NOW BE MADE†HERE.
The DEADLINE for making or modifying Black Friday Wishlists was†Wednesday, September 22 at 10AM.

Ron, Ryan, Angie, Marty, Evan, Matt, Ed, Jack, Eric, Steve, Nick & Matt B.