June 24, 2021
NEW THIS WEEK AT THE SHOP: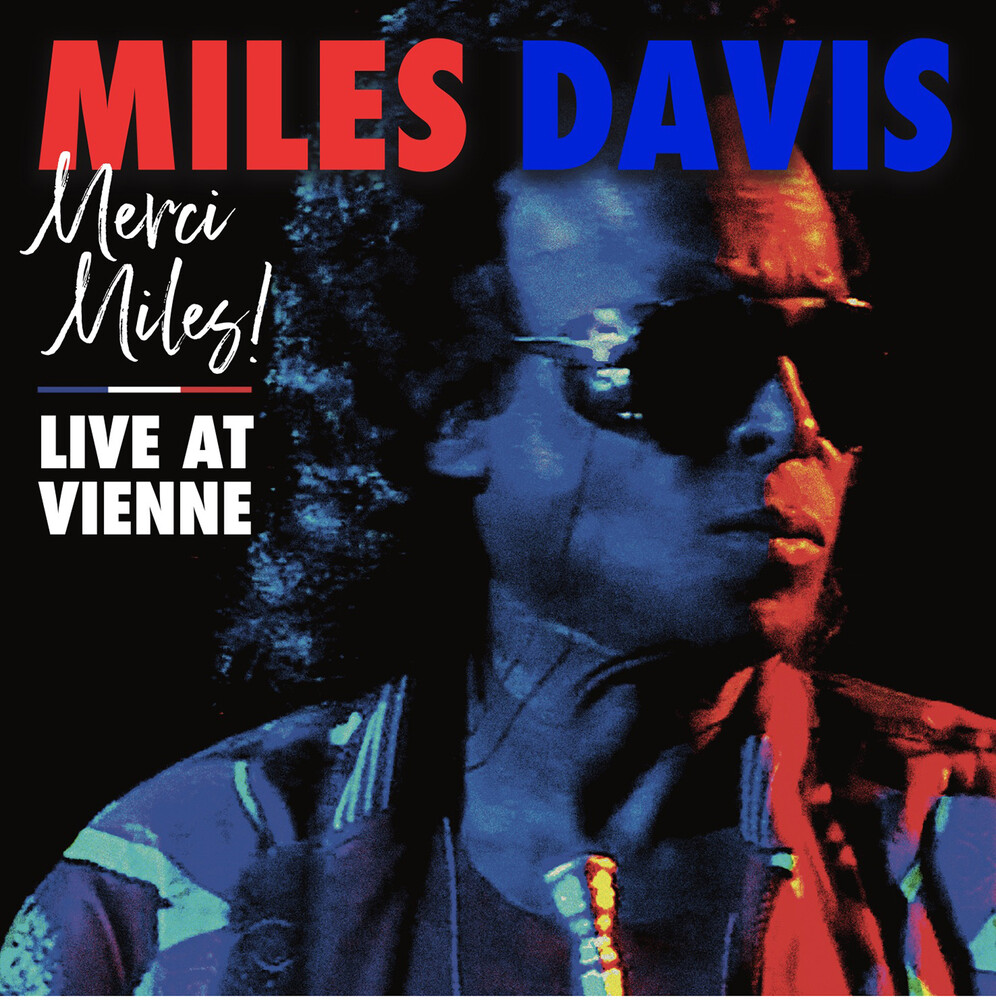 Huge week of new releases to tell you about! Let's celebrate the return of *live jazz* to Madison with a quartet of live jazz albums! Singular force of nature ANGEL BAT DAWID sees her explosive live album with her group Tha Brotherhood finally emerge in an overwhelmingly gorgeous vinyl edition. One of MILES DAVIS' final live performances ever (France 1991) is enshrined on 'Merci Miles: Live at Vienne', a sprawling 2LP set that includes not one but two covers of songs by Prince, who Davis had befriended in the last months of his life. An unheard 1975 set from the BILL EVANS TRIO is unearthed with 'On A Friday Evening', and ETTA JAMES' impeccable run of 70s festival performances is celebrated on 'The Montreux Years'. 
USED VINYL ALERT:
This week's selection of fresh used vinyl includes most wanted titles from friends like Fleetwood Mac, the Beatles, the Doors, the Who, Prince, Creedence, Billy Joel, Queen, Tom Petty, the Kinks, Buffalo Springfield, plus more from Aerosmith, Juicy Lucy, Trapeze, Renaissance, Van Halen, Dokken, the Electric Prunes, AC/DC, Talking Heads, John Foxx, Soft Cell, R.E.M.,and Devo. Plenty more paisley psych, garage, blues rock, and new wave oddities as well!
Jazz is in from Larry Coryell, Herbie Hancock, Baby Dodds, Eddie Harris, and more, blues from Dr John, Mississippi Fred McDowell, country from Jerry Jeff Walker, Bobbie Gentry, Patsy Cline and other more obscure names. Soul and dance is in from Percy Sledge, Aretha Franklin, Martha Reeves, Janet Jackson, I Level and more, plus a slew of early rap and disco 12"s. Recent pressings are in from Bon Iver, Nick Drake, Bonobo, and Broken Social Scene. A solid run of choice classical LPs are in, as well as several decades worth of classic cult film soundtracks.

RECORD STORE DAY DROP #2 IS JULY 17TH:
RECORD STORE DAY 2021 DROPS ARE JUNE 12 & JULY 17:
The second Record Store Day drop event is Saturday, July 17th. Here is Strictly Discs' plan for the day:
1. We OPEN at 8AM for RSD shopping
2. Line to form westbound on Monroe Street
3. While in line, you will be handed a menu of all RSD titles  
4. We will pull your requests & you will check out outside
5. The shop will open for normal browsing at approximately NOON with RSD titles upstairs
Thank you for helping us to keep this event safe & fun.
RECORD STORE DAY: 
Launched in 2007 with the humble idea to recognize independent record stores, Record Store Day (RSD) has blossomed into a global phenomenon. The list of RSD vinyl and CD exclusives continues to expand, as more labels continue to throw open their catalogs to an appreciative audience that grows each year.

Beyond the day-long frenzy, RSD exists to offer proof of the lively role record stores play in the community and a chance for folks on both sides of the counter to offer gratitude for each other. It's a capsule-sized snapshot of what this whole record world is about. Whether you're a hardcore type who times their arrival for a spot at the front of the line or somebody who waits until the afternoon for a more leisurely experience, we hope you'll join us.
Stay strong & have #hope.
WE ARE HIRING - SHIPPING CLERK:


We are looking to hire a shipping clerk. Requirements:

•    Self-motivated and independent thinker
•    Computer proficiency
•    Flexibility
•    Strong work ethic
•    High level of organization and precise time management skills
•    Ability to lift 50 pounds repeatedly

Postion open - 3-4 days/week 9AM-1PM. Possible additional hours filling other duties, depending on experience. Includes weekends.
To apply, submit letter of interest & resume to angie@strictlydiscs.com
BILLBOARD MAGAZINE'S BIWEEKLY FEATURE ON STRICTLY DISCS: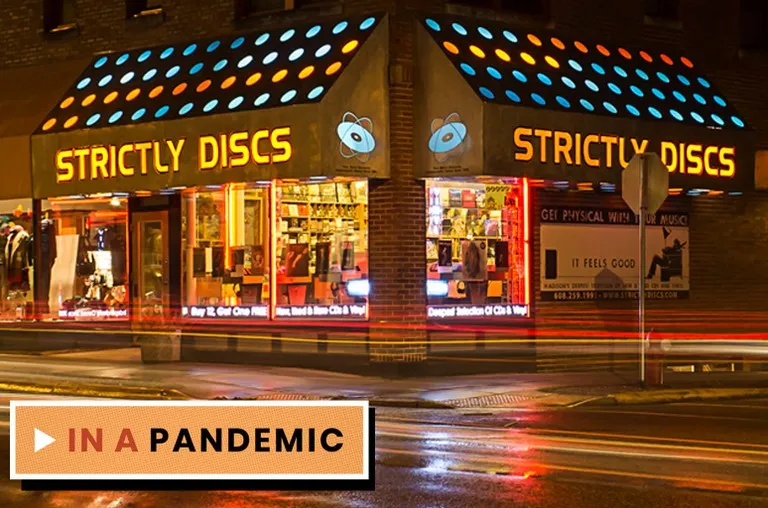 As part of Billboard's efforts to best cover the coronavirus pandemic and its impacts on the music industry, Chris Eggertsen has been speaking with Angie every other week to chronicle the experience of an independent record store throughout the crisis.  Here is a link to the stories in the series so far:
Billboard Article #16 November 16th
Billboard Article #17 December 14th
Billboard Article #18 December 23rd
Billboard Article #19 February 5th
Billboard Article #20 February 23rd
Billboard Article #21 March 12th
Billboard Article #22 April 1st

Billboard Article #23 April 19th
Billboard Article #24 May 15th
Billboard Article #25 June 1st
SELL US YOUR CDS & LPS:
Yes, we are still buying! Call Ron to schedule (608.213.3610).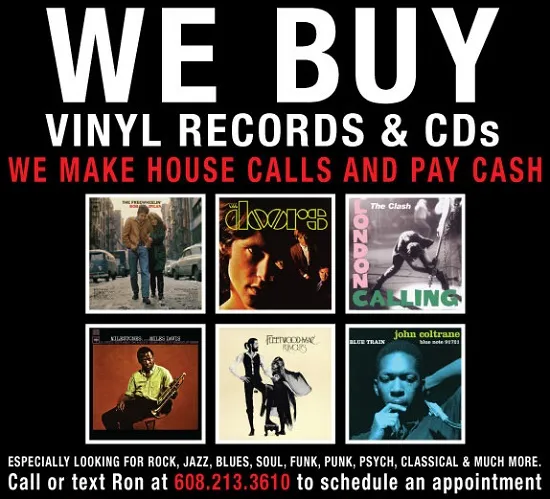 Ron, Ryan, Angie, Marty, Evan, Matt, Ed, Jack, Eric, Steve, Nick & Matt B.