Record Store Day 2021 - Wishlist Deadline For BOTH dates IS NOW
RECORD STORE DAY 2021 DROPS ARE JUNE 12 & JULY 17:
Our plan for the days are still to be determined but as always our primary goal for the day will be to get you the records you are seeking as safely as possible. Thank you for your support. Stay strong & have #hope.
WISHLISTS FOR BOTH DAYS CAN BE MADE HERE (deadline for BOTH DATES is 5PM Wednesday April 14th).
Madison Magazine's BEST OF MADISON voting is OPEN NOW & we would be honored to receive your vote for Best Record Store.
BILLBOARD MAGAZINE'S BIWEEKLY FEATURE ON STRICTLY DISCS: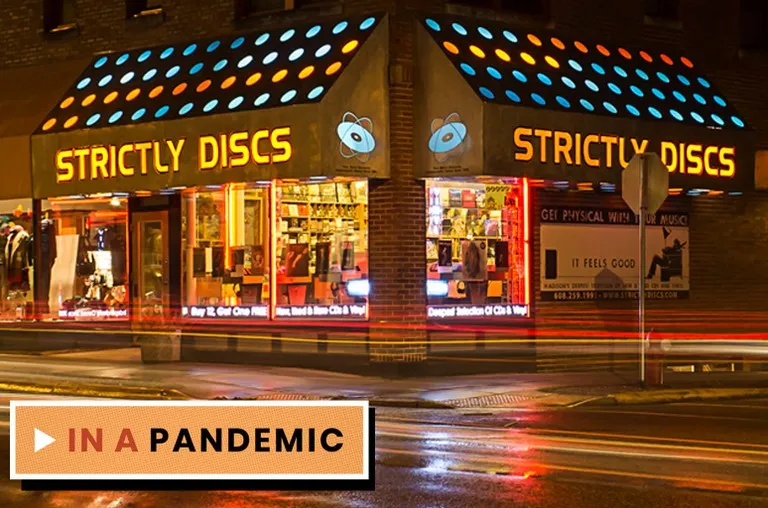 As part of Billboard's efforts to best cover the coronavirus pandemic and its impacts on the music industry, Chris Eggertsen has been speaking with Angie every other week to chronicle the experience of an independent record store throughout the crisis.  Here is a link to the stories in the series so far:
Billboard Article #16 November 16th
Billboard Article #17 December 14th
Billboard Article #18 December 23rd
Billboard Article #19 February 5th
Billboard Article #20 February 23rd
Billboard Article #21 March 12th
Billboard Article #22 April 1st
STRICTLY DISCS IS HIRING:
VINYL PRICING SPECIALIST:
Required skills:
Excellent customer service skills; ability to anticipate customer needs
Computer proficient

A passion for music, and a broad, deep base of recorded music history
Knowledge of Goldmine standards & experience grading and pricing records

Knowledge of stereo equipment/functionality
Availability to work nights and weekends
Ability to lift and carry 50 pounds repeatedly

To apply, submit letter of interest & resume to angie@strictlydiscs.com
WE ARE HIRING - SHIPPING CLERK:
We are looking to hire a shipping clerk. Requirements:

•    Self-motivated and independent thinker
•    Computer proficiency
•    Flexibility
•    Strong work ethic
•    High level of organization and precise time management skills
•    Ability to lift 50 pounds repeatedly

Postion open - Monday/Wednesday/Friday 9AM-1PM. Possible additional hours filling other duties, depending on experience.
To apply, submit letter of interest & resume to angie@strictlydiscs.com
SELL US YOUR CDS & LPS:
Yes, we are still buying! Call Ron to schedule (608.213.3610).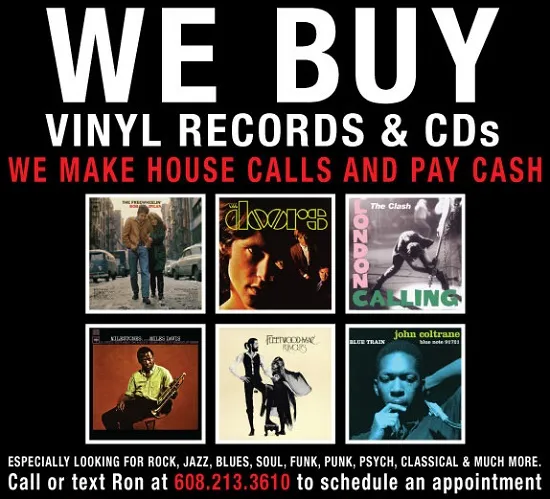 Ron, Ryan, Angie, Marty, Evan, Matt, Ed, Jack, Eric, Steve & Ben