RSD Black Friday WISHLIST DEADLINE Wednesday October 14
BLACK FRIDAY RECORD STORE DAY IS NOVEMBER 27:
Strictly Discs will be†the†place to be this Post-Thanksgiving-Shopping-Melee-Day, also known as Black Friday.
And that's because certain indie stores across the country will be the place to get special releases created just for you, for giving and getting this holiday season, and they're scheduled for release on Black Friday, November 27, 2020.††

Now, this is not Record Store Day, Jr., but it is brought to you by the powers-that-be at Record Store Day. This is a group of special releases you can only find at certain independent record stores nationwide. The magic of these pieces (many uber-limited) is that every one of them is something someone will really LOVE to get, and you'll really ENJOY giving.† And you may have the added nice feeling of supporting a local, independently owned (Strictly Discs, Independently Owned since 1988) business during the holidays.
Wishlists can be now be made†HERE†for Black Friday. The deadline to create or modify a Black Friday wishlist is 5PM Wednesday, October 14th.
RECORD STORE DAY DROP #3 IS OCTOBER 24TH:
The third†Record Store Day drop event is Saturday,†October 24th. Here is Strictly Discs' plan for the day:
1. We OPEN at 8AM for RSD shopping
2. Line to form westbound on Monroe Street
3. Masks (covering nose & mouth) & distancing†required at all times
4. While in line, you will be handed a menu of all RSD titles††
5. We will pull your requests & you will check out outside on Harrison Street
6. Our website will be updated as titles sell out
7. The shop will open for normal†browsing at approximately 10AM with RSD titles upstairs
Thank you for†helping us to keep this event†safe & fun.
Our goal for this day is to get you the records you are looking for while limiting potential exposure.†
BILLBOARD MAGAZINE'S BIWEEKLY FEATURE ON STRICTLY DISCS: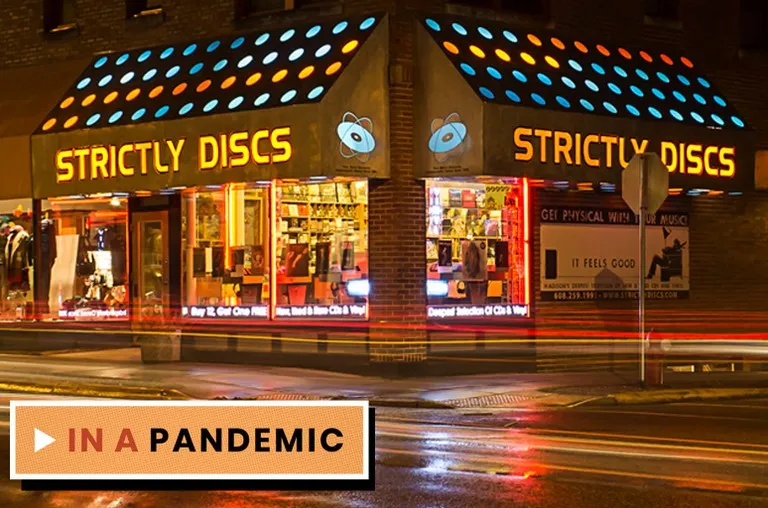 As part of†Billboardís efforts to best cover the coronavirus pandemic and its impacts on the music industry, Chris Eggertsen has been speaking with†Angie†every other†week to chronicle†the experience of an independent record store†throughout the crisis.† Here is a link to the stories in the series so far:
SELL US YOUR CDS & LPS:
Yes, we are still buying! Call Ron to schedule (608.213.3610).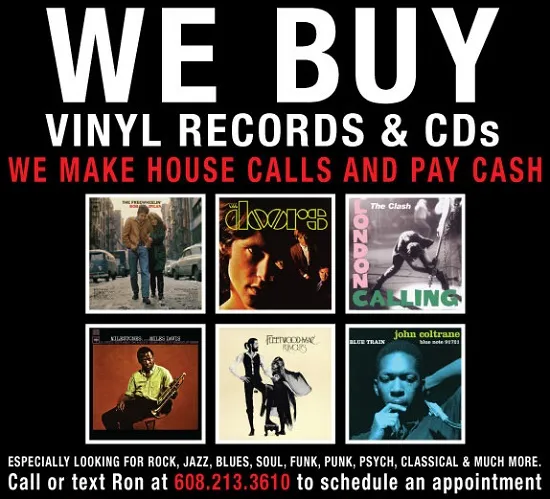 Ron, Ryan, Angie, Marty, Evan, Matt, Will, Ed, Mark, Jack, Eric & Dave