August 13, 2020
BILLBOARD MAGAZINE'S WEEKLY FEATURE ON STRICTLY DISCS:
As part of Billboard's efforts to best cover the coronavirus pandemic and its impacts on the music industry, Chris Eggertsen has been speaking with Angie every other week to chronicle the experience of an independent record store throughout the crisis.  Here is a link to the stories in the series so far:
Billboard Article #5 June 12th
Billboard Article #6 June 19th
Billboard Article #7 June 26th

Billboard Article #8 July 10th
Billboard Article #9 July 30th
Billboard Article #10 August 13th
NEW THIS WEEK AT THE SHOP:


In such uncertain times, where the unusual is gradually becoming usual, we have gotten a real boost here at the shop from how many times folks say they are listening to music at home more than they ever have. We have a pretty special crop of new arrivals this week that fit that purpose perfectly, beginning with long-awaited copies of the incredible compilation FOR THE LOVE OF YOU, which collects a dozen lovers rock covers of deep R&B and boogie hits. For a time through the 80s and 90s, if a tune charted for awhile (say, Mtume's "Juicy Fruit" or The Gap Band's "Outstanding"), you could count on a small Jamaican or London label cutting an up and coming reggae artist's cover version on a loud 45; skanking rhythms added, syndrums hitting, basslines boosted beyond belief. UK selector Sam Don has pulled 12 of the best for a stunning comp of alternate-reality loved-up bombs that feels instantly timeless. From that same diaspora, we get an incredible new record from British jazz vocalist ZARA MCFARLANE. 'Songs Of An Unknown Tongue' blooms with pulsing electronics, folky tropes, entrancing nyahbinghi rhythms, and Zara's distinctive, expansive voice. Beating heart of the Chicago jazz renaissance ANGEL BAT DAWID blesses us with two beauteous new spiritual jazz beams on a limited edition 7" called 'Transition East'.
When a neo-Stalinist military regime began cracking down on artists and intellectuals in 1970s Ethiopia, they didn't just bring the nation's storied golden era of music to a bitter end. Most of Addis Ababa's talented musicians fled abroad, with many gathering in enclaves such as one in Washington, DC, where four exiled players united as ADMAS, a jazz band that gigged at the Red Sea, the first Ethiopian restaurant in the city. With chops honed in army bands back home, and picking up new techniques from the pop melting pot of their new city, the quartet became perhaps the coolest jazz band in the entire known universe. But you know how this story goes. Admas recorded one LP, 'Sons Of Ethiopia', pressed a thousand, sold a few, gave the rest away, and the Admas legend faded into obscurity, as the members gradually moved back to a homeland re-transitioning to democratic rule. Bandleader Teddy Aklilu knew how important this record was - the first album recorded and released by Ethiopian musicians in the US - and had it registered with the Library of Congress. The seven songs here capture a band that could chill in the pocket, rinsing Ethio melodies through Herbie Hancock ("Tez Alegn Yetintu"), unleash a dubby, go-go flavored strut ("Wed Enate"), or craft a wiggly synthed, proto-technopop earworm ("Kalatashew Waga"). It's the album's closer, "Astawesalehu", that imparts this LPs true weight; the only song to include vocals, it is a yearning, haunting homage to a dearly-missed homeland. For years, the Admas LP was a secret only the most dedicated DMV diggers knew about, and a proper reissue has been in the works via Frederiksberg Records for a mighty good while. At last, it is here, with a thoroughly researched booklet of photos, an heavily-researched essay on the history of modern Ethiopian jazz, and interviews with all the band members, illuminating the fascinating story behind a record that deserves to be heard by all.
Parrot owner, Goodie Mob founder, and gameshow judge CEELO GREEN has new side to show us on the countrified-soul album produced by Dan Auerbach, 'Ceelo Green is Thomas Callaway'. BRUCE HORNSBY has been making potent, orchestral soft-rock for as long as Justin Vernon and I have been alive, and he continues his illustrious second act with a great new record loaded with guests called 'Non-Secure Connection'. Hmm, have you tried turning it off and back on again? Chicago crooners par excellence WHITNEY have a fantastic new LP of eclectic covers called 'Candid'. Whitney covering Blaze Foley is a big red alert. 
Orphaned from its Record Store Day brethren is the reissue of the deep Detroit rap classic from AWESOME DRE AND THE HARDCORE COMMITTEE. 'You Can't Hold Me Back' is perhaps the first gangster rap album from the midwest, and it still slaps. The intergenerational combo of 38 SPESH and KOOL G RAP see their 2018 mixtape 'Son Of G Rap' finally hit wax, and we have the LP version of Chicago rapper TINK's latest, 'Hopeless Romantic'. Released digitally on Valentine's Day, because it is decidedly about lovemaking, this is a record of bangers that will make you blush. 
The second album from guitarist EZRA FEINBERG is even more potent than his last. Drawing on influences from Bola Sete, ECM jazz, and Popol Vuh, 'Recumbent Speech' is resplendent with introspective instrumental drift. Veteran BILL FRISELL returns with a new trio album called 'Valentine', and we have a repress of the criminally underappreciated 2001 debut from CIRCULATORY SYSTEM, the abstract rural folk band that spun off from Olivia Tremor Control. 
SPOON kicked off the century with their first album for Merge with 'Girls Can Tell', reissued now with a new cut from the original masters. The latest live archive release from JERRY GARCIA is here on vinyl, with a bonus CD to pick up free with purchase. Legendary Zambian acid rockers AMANAZ see their 1975 debut get a fresh repress. 
Been a minute since we heard new stuff from the academic metallurgists in LITURGY, who roll out a physical pressing of last year's beguiling 'H.A.Q.Q.' After a brief stint in proto-grunge legends Blue Cheer, guitarist RANDY HOLDEN went solo, cut a sponsorship deal with Sunn Amplifiers, and crafted the world-flattening 'Population II', which both invented metal and bankrupted him. Time has granted this extremely heavy record its place in the canon, and we now have a remastered vinyl edition signed by the man himself. An early EP from Denver's masters of cosmic death metal BLOOD INCANTATION, 'Interdimensional Extinction', has been repressed. 
Nobody else makes music like Cam Stallones does with his evolving group SUN ARAW, and his latest 'Rock Sutra' is a deep dive into his strange world of refracted, dubby pop. WHITE POPPY's latest LP sets controls for early Cocteaus and Section 25 on 'Paradise Gardens', one of the best hypnagogic pop records to come out in a good while. New Croatian duo Y.M.D.F. threw me for a loop with 'Young Men Drive Fast', which is not an album of Fast and Furious songs, but rather a delightfully elegant record of Balearic fusion fission. 
Lifer art-rock duo NO AGE return with 'Goons Be Gone', a potent new record of janglers that draws on golden era SST influences like the Minutemen's 'Buzz or Howl' and SY's 'Sister'. New records also in from CODE ORANGE and John Dwyer project DAMAGED BUG, this time covering the songs of Michael Yonkers.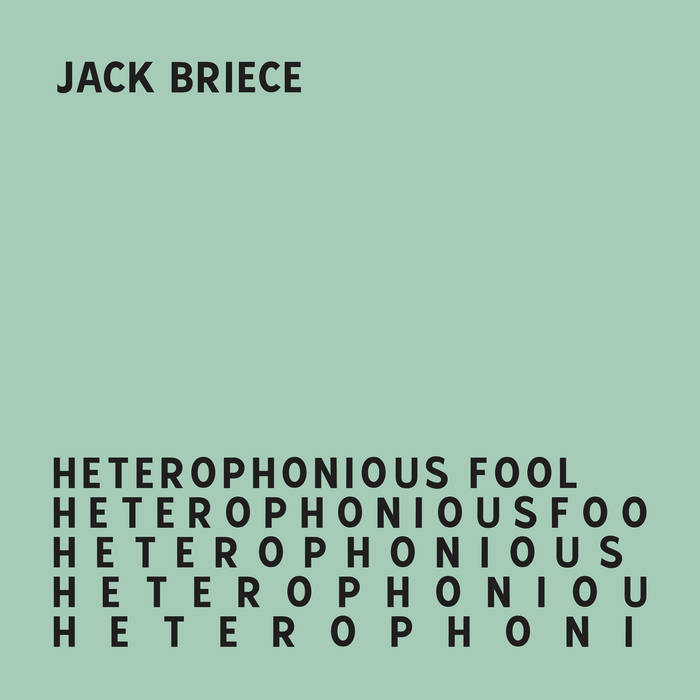 Tape collector legend Jed Bindeman's label Concentric Circles continues to dig up gems from the self-released cassette underground with JACK BRIECE's 'Heterophonious Fool', a 1984 tape of tunneling synthcapades that sits well alongside the work of Laurie Spiegel and David Borden. Juan Pablo Rodriguez from Chilean psych titans Follakzoid releases some heavy, hazy, Schulzey synthscapes as SPECIAL CASES, and we have the second installment of the impressively heady Minecraft soundtrack from producer C418, on color vinyl with holographic cover. Don't mine at night, yall. 
Last up, we welcome reggae legends with a pair of crucial AUGUSTUS PABLO reissues, and a new audiophile cut of the early SCRATCH PERRY classic, 'Cloak and Dagger'. Music to make you stagger!
USED VINYL ALERT:
This week's healthily spaced used vinyl New Arrivals run the table, with appearances from so many faves. Prince, Bowie, Dylan, T Rex, Fleetwood Mac, Kiss, the Grateful Dead, Neil Young, Rush, Zappa, the Doors, Pink Floyd, Hendrix, Rolling Stones, Lou Reed, and more.
Hard stuff from Black Sabbath, Dio, Def Leppard, Buck Dharma, AC/DC, Iggy Pop, and Van Halen blends nicely into some alterna-heroes like Nitzer Ebb, They Might Be Giants, (early) Chi Peps, The Church, The Balancing Act, the Mavericks, and the Tragically Hip. 
Jazz gems are here from Eric Dolphy, Dave Brubeck, Dizzy Gillespie, Jack McDuff, Lou Donaldson, Ben Webster, Roland Kirk, Ahmad Jamal, Hugh Masekela, and Jimmy Smith. Soul and funk aplenty is here from Marvin Gaye, the Temptations, Isleys, Isaac Hayes, Betty Davis, Sam & Dave, Con Funk Shun, Tower of Power, Stevie Wonder, Willie Hutch, and War.
Classic female vocalists like Ella, Nina, and Rosemarie are here, plus some killer country, folk and blues. Contemporary titles are in from the Black Keys, Green Day, Kevin Morby, Lana Del Rey, Cigarettes After Sex, Catfish and the Bottlemen. Plenty more beyond that, from Kraftwerk to Kid Cudi!
USED CD ALERT:
We refresh our used CD arrivals this week with a heady brew of classics! A deep trove of out of print blues discs takes top honors: Blind Gary Davis, Roosevelt Sykes, Robert Pete Williams, ElmoreJames, Lonnie Johnson, and several more. We've got a slew of out of print Jerry Garcia Band titles, plus some Jerry Douglas, Gillian Welch, Rosanne Cash, and John Hammond discs. An essential Ornette Coleman sets joins jazz from Eric Dolphy, Stan Getz, and Jaco Pastorius. Worldly gems from Toumani Diabate, King Sunny Ade, Cesaria Evora, Ravi Shankar and more, and we have some obscure classic new age discs from Ray Lynch, Raphael, Mia Jang, and others.
RECORD STORE DAY IS NOW RSD DROPS SPREAD OVER 3 DATES:
It's an unusual year, which means unusual news about Record Store Day.
Earlier this spring, Record Store Day announced a rescheduled June 20 date for the annual holiday, but with ongoing health and safety concerns, we now have a new plan.
Instead of a single-day global celebration, the 2020 releases will now be available over a series of monthly RSD Drops events, from August to October, followed by a regularly-scheduled Black Friday in November. This means we'll have four months of release events – the RSD 2020 exclusives spread out over three months, followed by a new round of exclusives for Black Friday – to end this strange year on a high note.
WISHLISTS:
Since so much has changed with Record Store Day, you will need to start a new list for any or all of the three dates. Lists made prior to April are no longer active/valid.
We will try to have ample stock (one of the deepest in the midwest) of all items, but please know that some of these products are extremely limited and will sell out quickly.
THE DEADLINE FOR WISHLISTS FOR THE AUGUST 29TH DATE IS WEDNESDAY JULY 8TH.
WE STRONGLY ENCOURAGE YOU TO MAKE A WISHLIST AS THEY WILL HELP US TO EASE CONGESTION/TRAFFIC INSIDE THE STORE ON AUGUST 29TH. 
We appreciate your patience and understanding as we evolve on the fly with this one. Our goal is to keep the RSD spirit intact, connecting musicians, fans and record stores in a time where we need eachother the most!
Here's the official announcement from Record Store Day headquarters:
Since 2008, Record Store Day has grown into the world's largest single-day music event, shining a light on the culture of the indie record store across the globe. In 2020, that world is different, so Record Store Day will be, too. RSD is now scheduled to be celebrated with special, properly-distanced release dates on Saturdays in August, September and October.
Record Store Day will look very different this year, but supporting indie record stores may be more important than ever. We don't know what sort of rules will be in place, or what sort of gatherings people will be in the mood for this year, so we're focusing on the music and getting the really great titles on the RSD official list this year into the stores and into your hands, in the most financially and socially responsible way.
Stay tuned for many more details in the coming weeks.
STRICTLY DISCS IS HIRING:
VINYL PRICING SPECIALIST:
Required skills:
Excellent customer service skills; ability to anticipate customer needs
Computer proficient

A passion for music, and a broad, deep base of recorded music history
Knowledge of Goldmine standards & experience grading and pricing records

Knowledge of stereo equipment/functionality
Availability to work nights and weekends
Ability to lift and carry 50 pounds repeatedly
RETAIL/FRONT COUNTER STAFF:
Required skills:
Excellent customer service skills; ability to anticipate customer needs
Computer proficient

A passion for music, and a broad, deep base of recorded music history
Availability to work nights and weekends

To apply, submit letter of interest & resume to angie@strictlydiscs.com
STRICTLY DISCS IS ON SPOTIFY!
Dogs and cats living together! Strictly Discs now has a Spotify channel. Every time one of us at the shop puts on a record, it's because we think someone else within earshot is going to like it, too. One of the things we've missed the most about having our doors temporarily closed is not being able to select the in-store play tunes for our customers to hear. It's the fun part of this job, and we want it back! Spotify users, point yourselves to our profile

 

HERE and click around. We've compiled a number of playlists, with more to come. Be sure to subscribe and check in on the "STRICTLY SELECTOS" playlist, as it will change each week with a fresh rundown of the titles we are featuring in this very email! New songs will appear there every Thursday, and are available to order online or over phone/email.
SELL US YOUR CDS & LPS:
Yes, we are still buying! Call Ron to schedule (608.213.3610).

Ron, Ryan, Angie, Marty, Evan, Ben, Matt, Will, Ed, Mark, Jack, Eric & Dave